A non-fiction book that serves the reader offers a fluent reading experience. It inspires people to read and carries its story forwards in a spirit that matches the topic. For us a book's content is always the basis for its design. A lively, interesting layout is the result of a well-thought-out alliance between words and images.
Today a book is also a luxury product, a companion in quality time. A book is an object that its owner wants to keep and preferably to return to. Our goal is a beautiful, functional whole, and our book designs have won numerous prizes.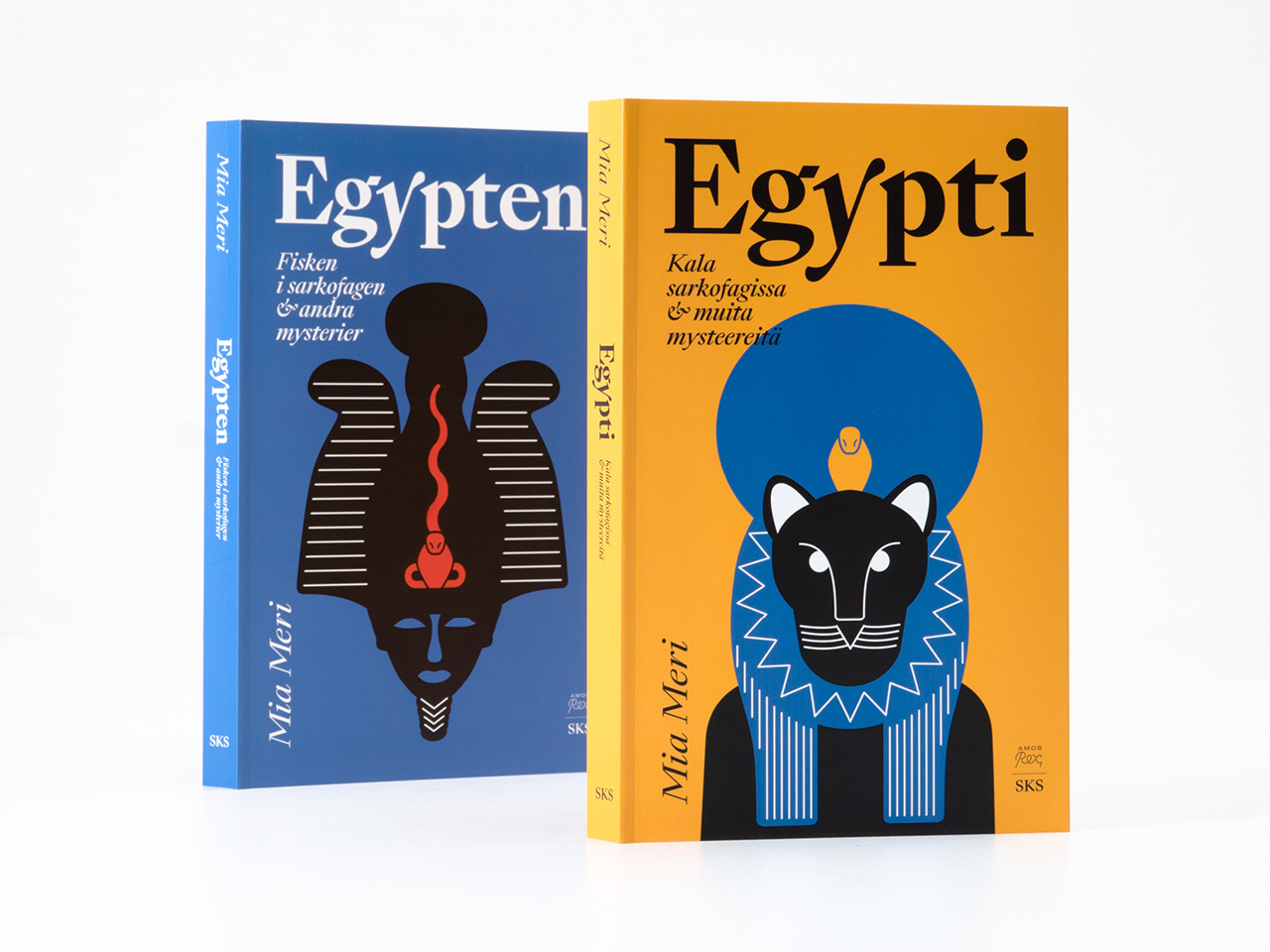 Egypti
The book "Egypt – The Fish in the Sarcophagus and Other Mysteries" is a publication born out of Amos Rex's brilliant Egyptian exhibition. Egyptologist Mia Meri's exhilarating work deals with the subject through a series of questions and answers; How were the pyramids built? What is the Book of the Dead? How are hieroglyphs read?
This publication employs the same visual look and typography as the objects and characters designed by us for the exhibition "Egypt of Glory – The Last Great Dynasties". In the book, we wanted to afford the pictures ample space and present the exhibition's artifacts in as much rich, high-quality detail as possible.
In our opinion, an exhibition publication is at its best when it continues the visuals of the show and is thus an unbroken part of the whole.
Publisher – The Finnish Literature Society (SKS)
Beautiful Book Award Winner – 2020 Suomen kirjataiteen komitea ry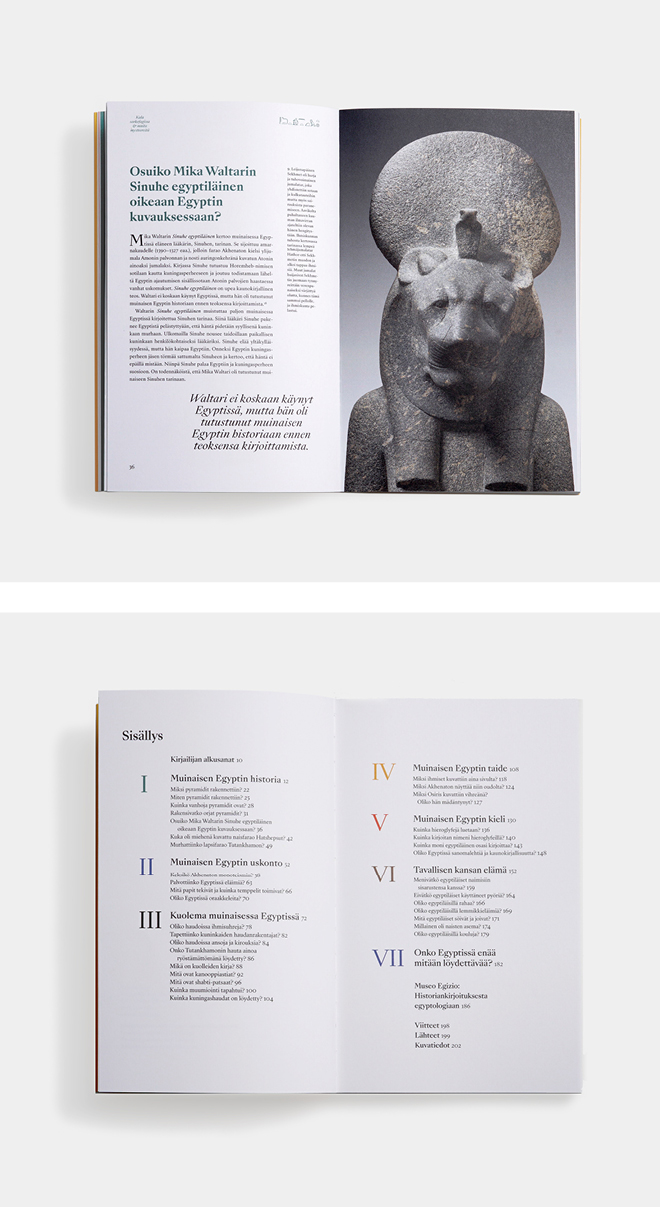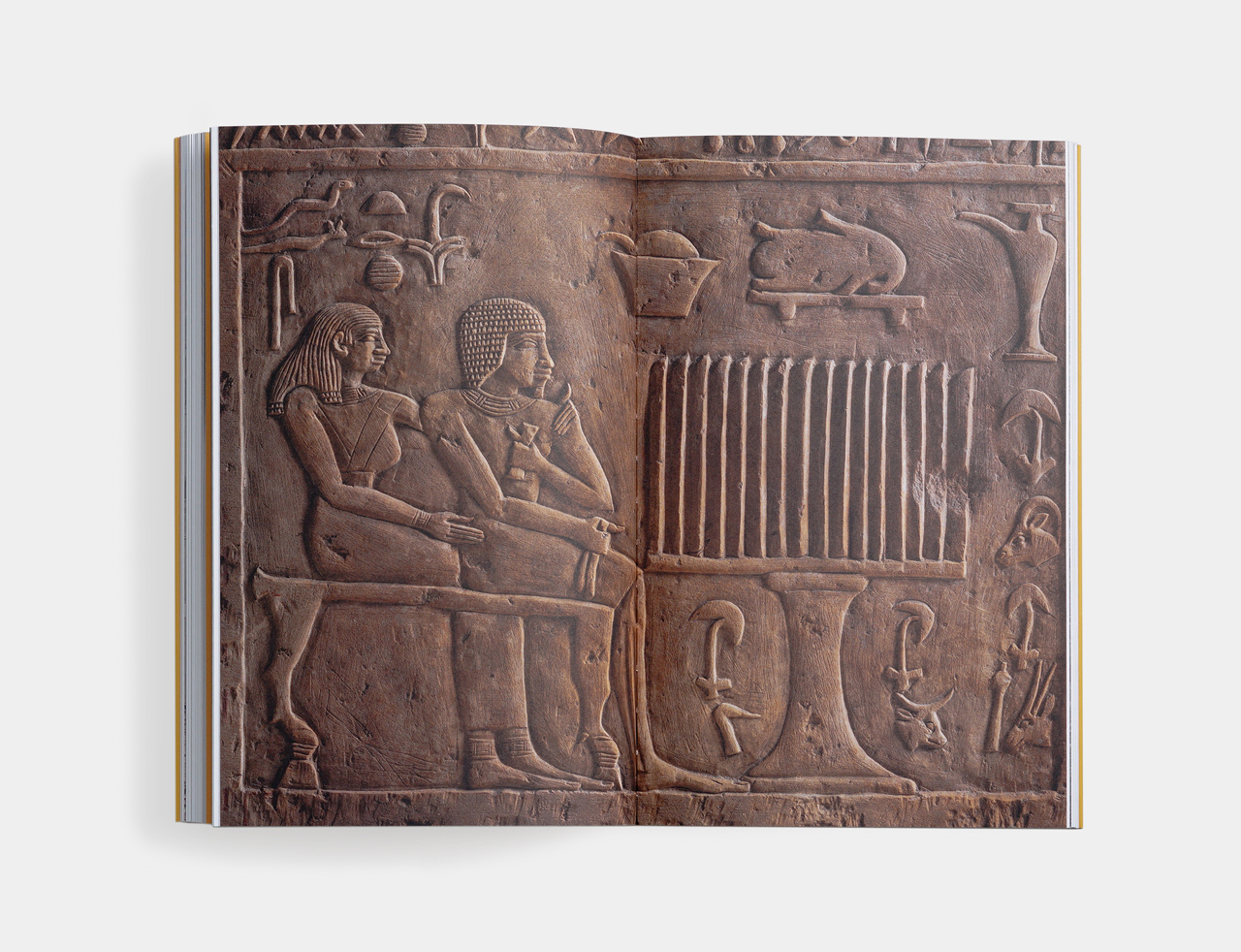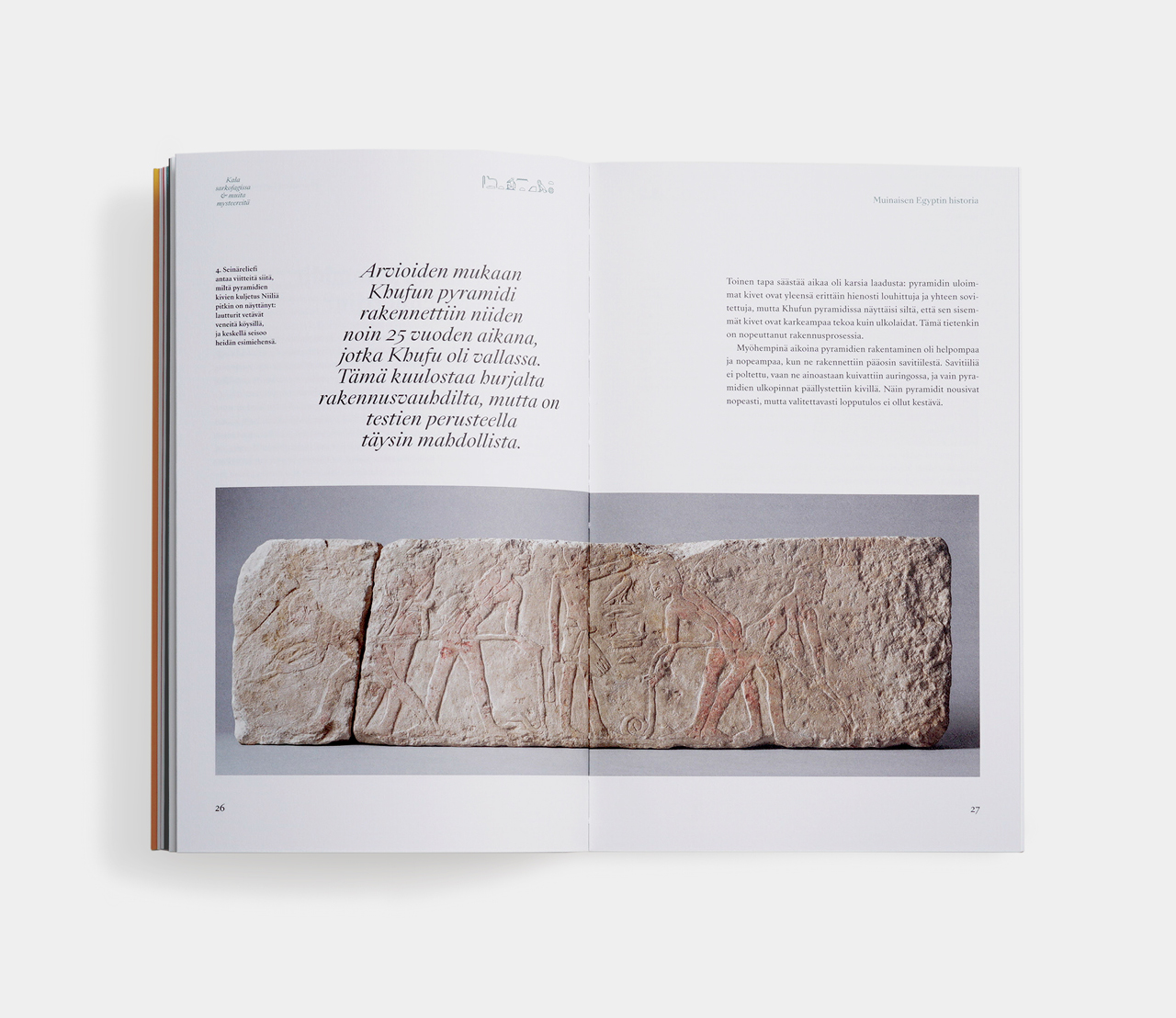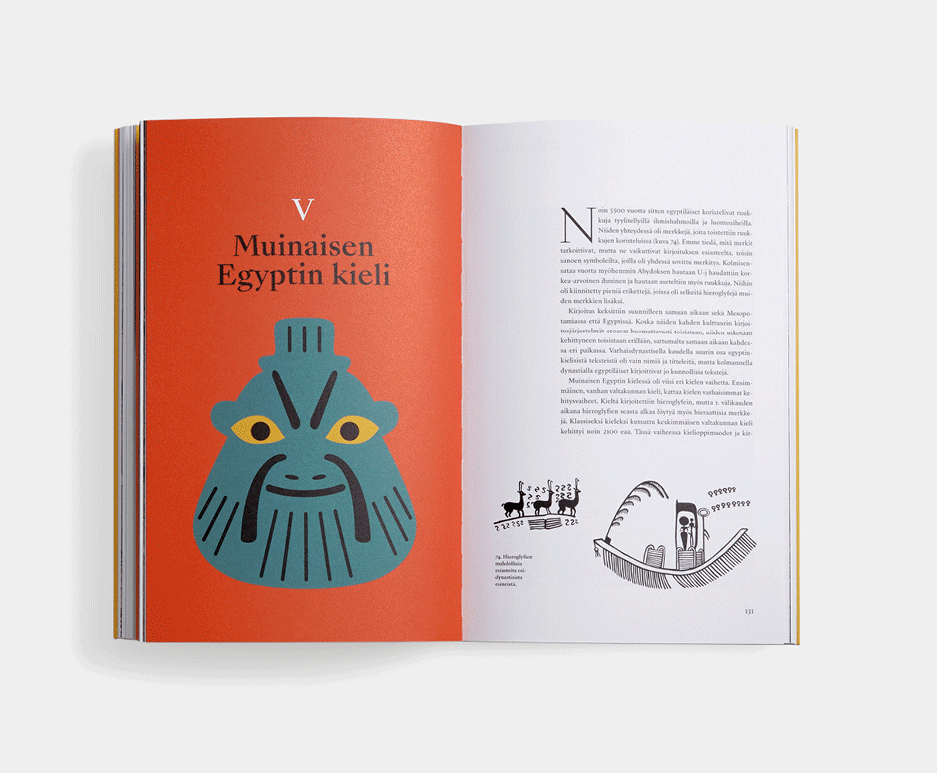 "…The exhibitions modern Egyptian characters delight here, too. Between the pictorial and the literary is a fine contrast, finalised by skillful typography."
Beautiful Book Award Winner, 2020 / Excerpt from the award justification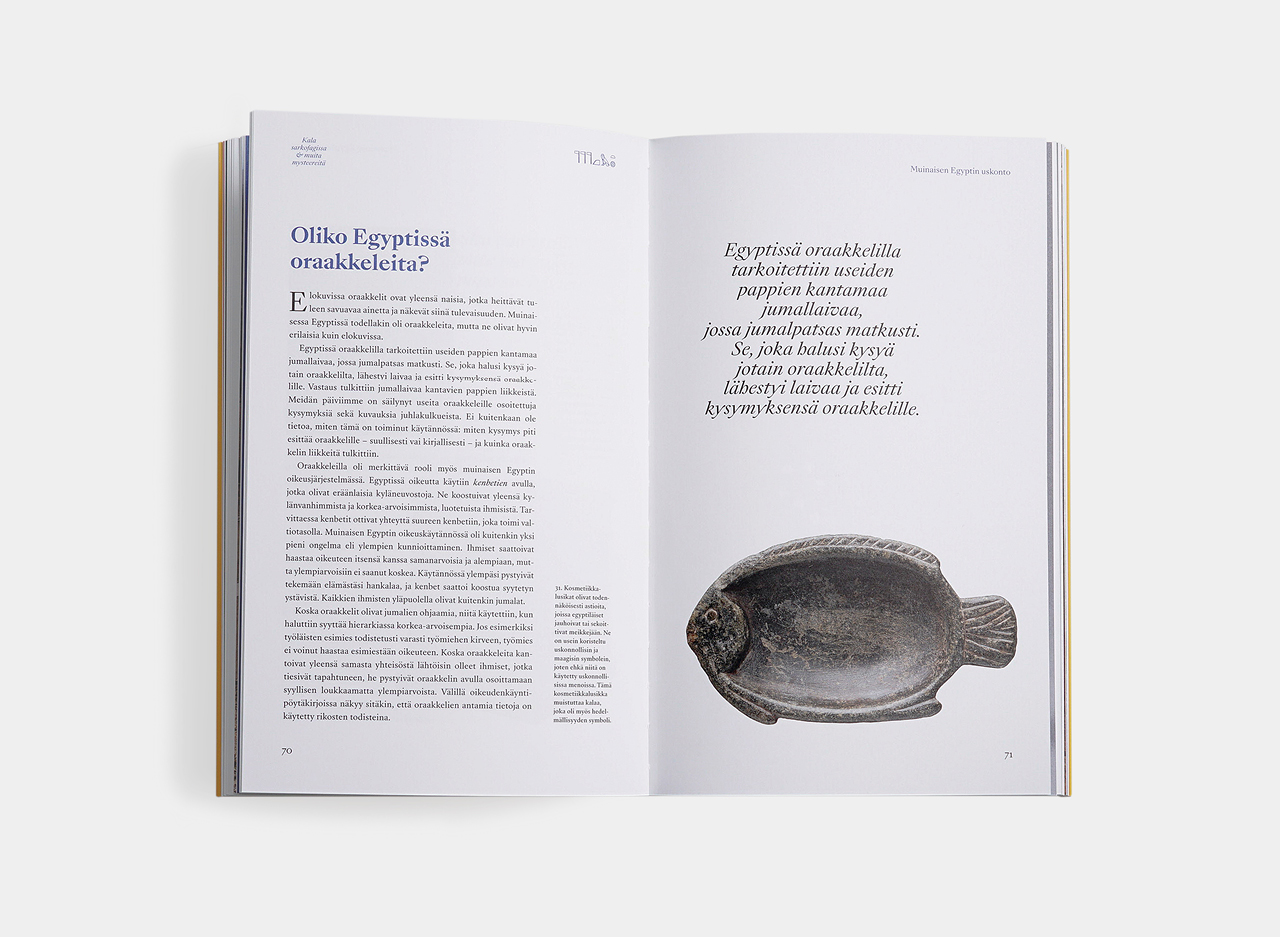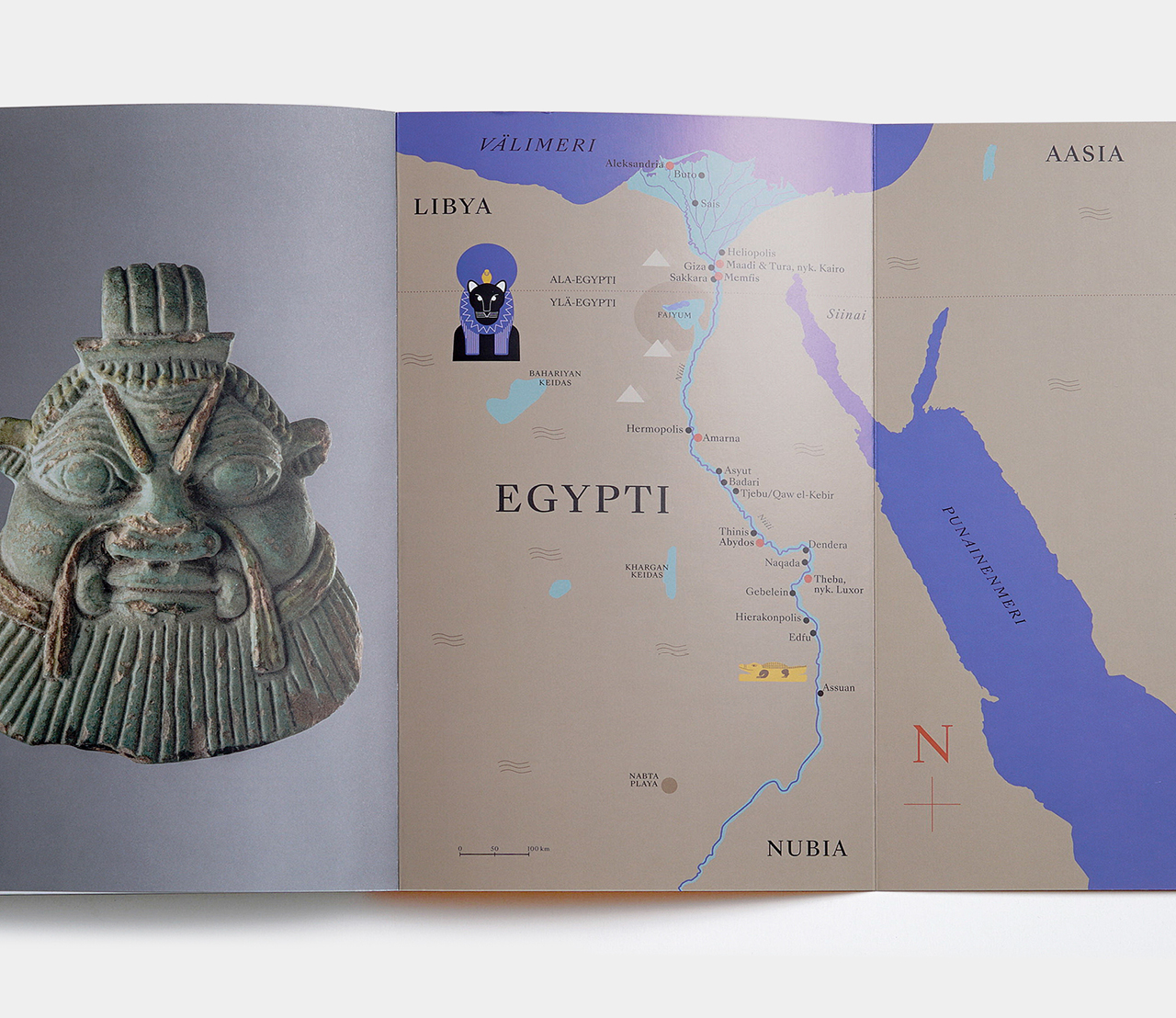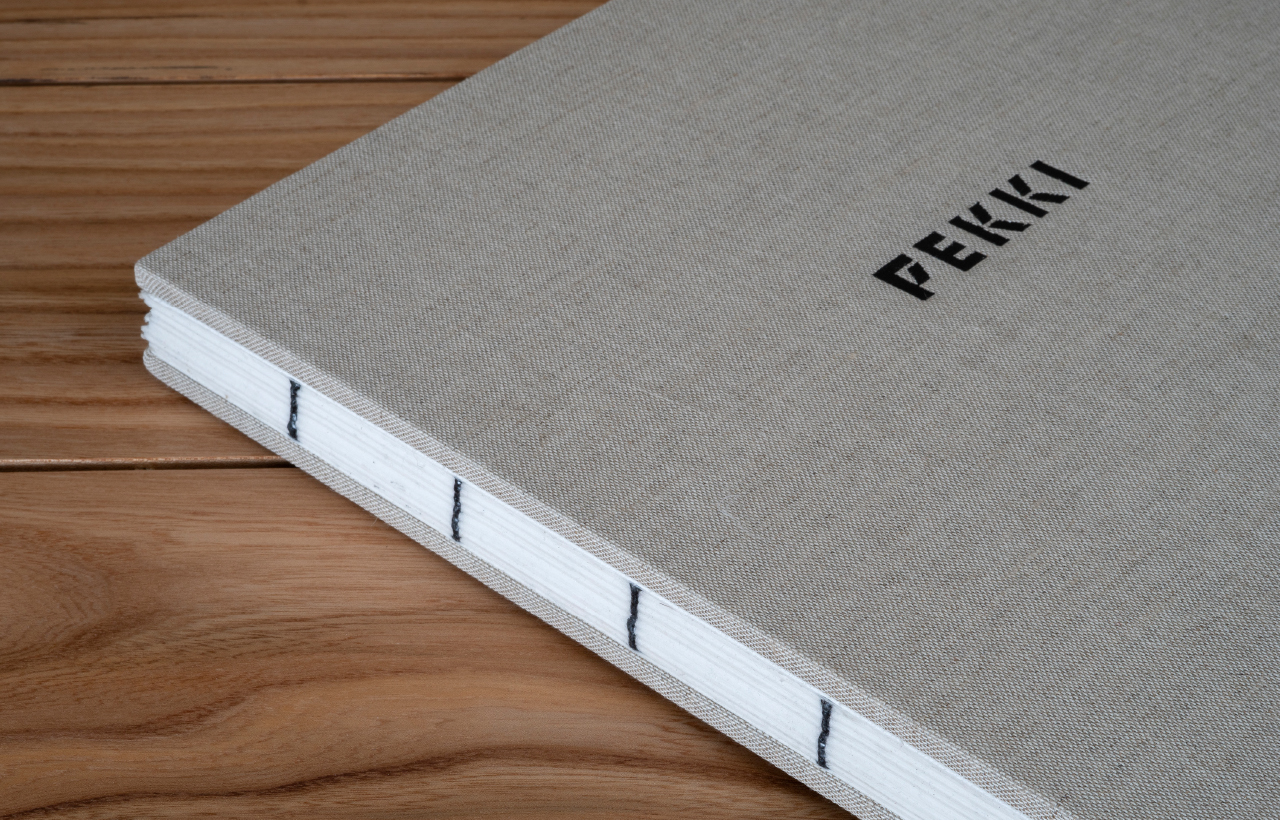 Pekki
The Pekki book opens up the ecological furniture-making process in all its various stages. The father of the idea, the carpenter Matti Salminen, wanted to design a table with a lifetime that spans generations. He wants his Pekki table to promote ecological thinking and to foster handicraft skills in Finnish design and the training of carpenters.
Trees felled in the urban environment for diverse reasons, with minimum wastage, are used to make the table. The material is dried by natural methods and worked by hand using nature materials from start to finish. Each table supplied comes with a lifetime guarantee and maintenance.
The book and table are on display at the Pekki Showroom in Malmi, Helsinki. Just seven copies have been printed, on paper hand-made at Paper Mill Homburg in Germany. Even the binding is hand sewn.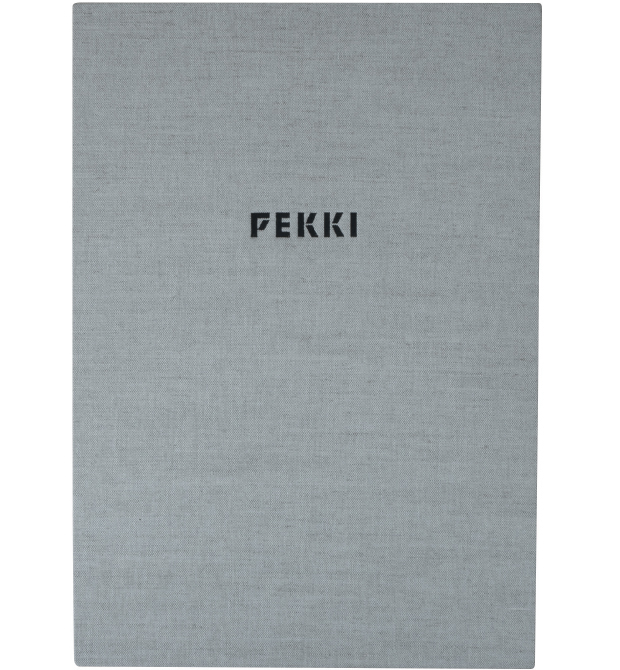 The process of making Pekki takes seven years, from felling the tree to the finished table. Only seven Pekki books have been printed.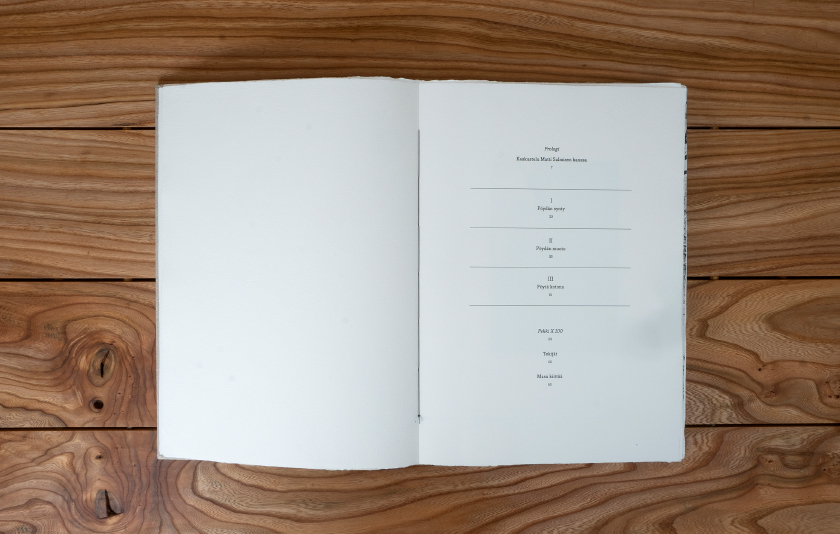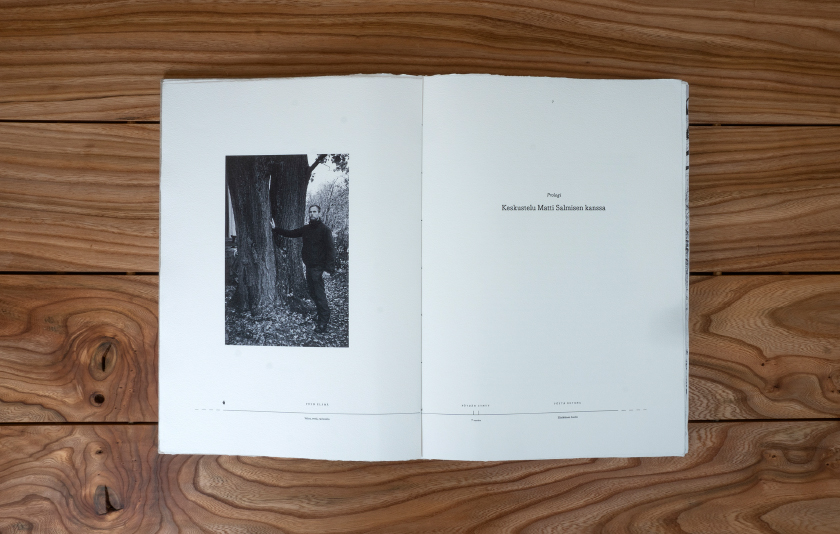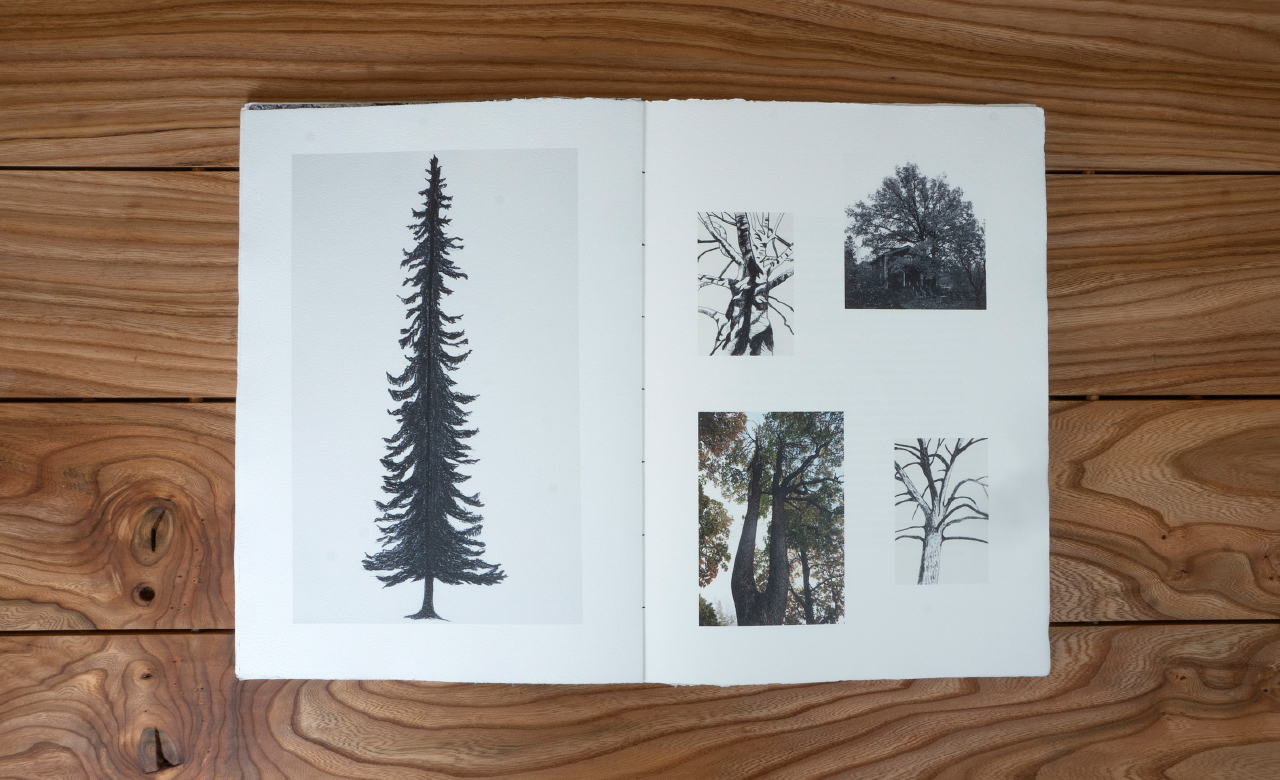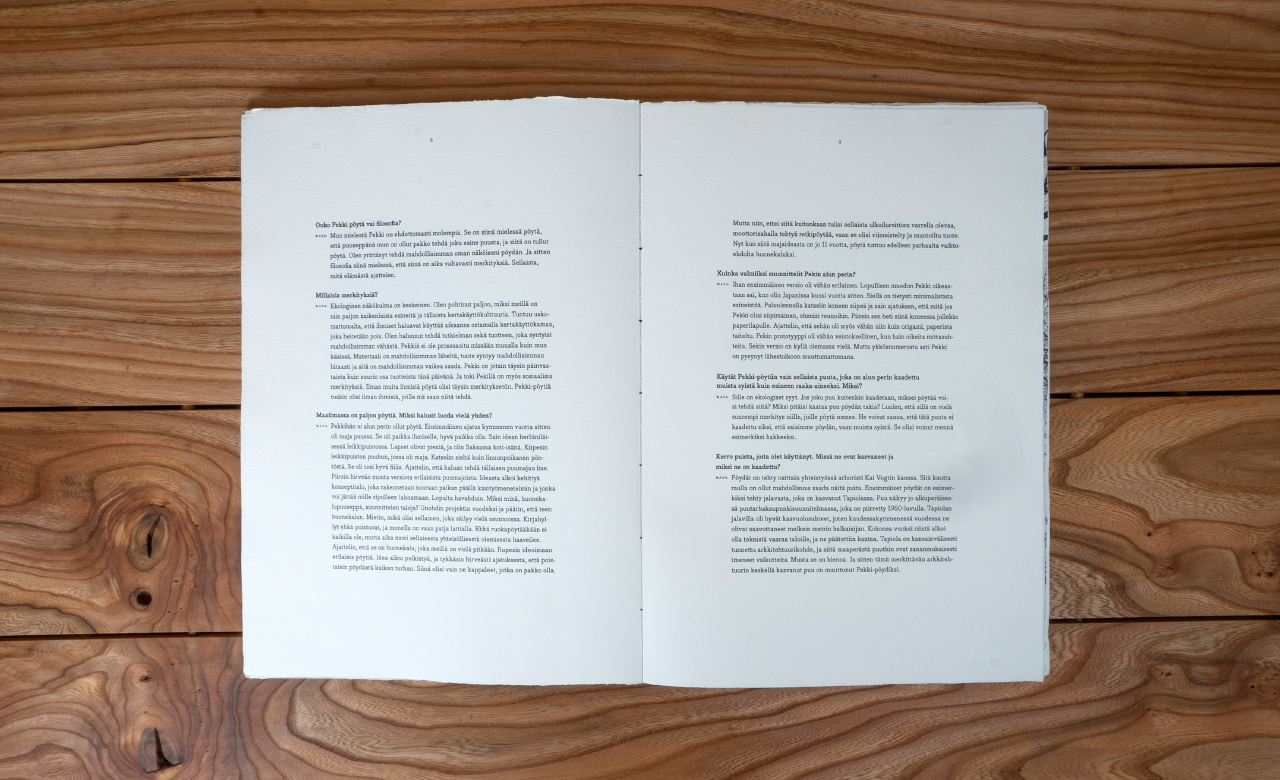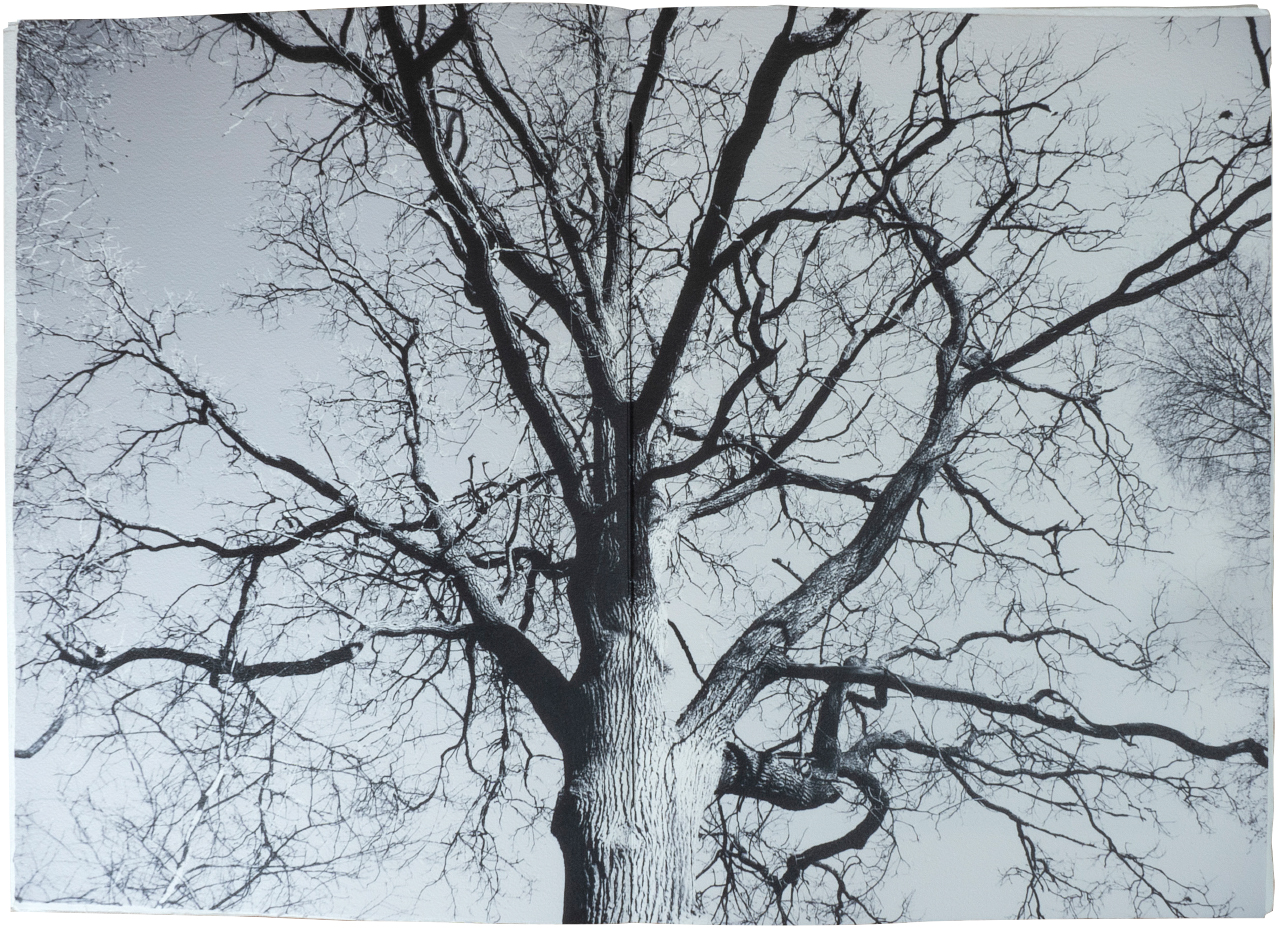 "I wanted to do a study and make a product that would be created out of as little as possible. Pekki is not processed anywhere but in my hands."
–Matti Salminen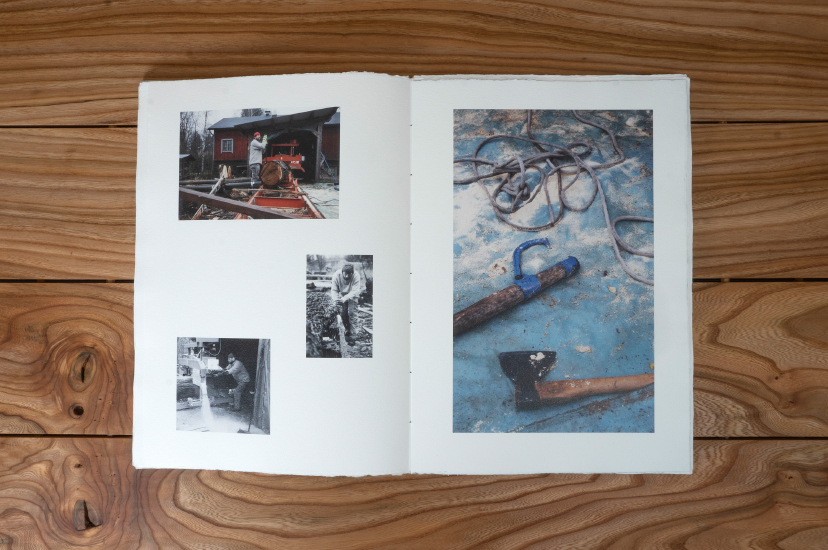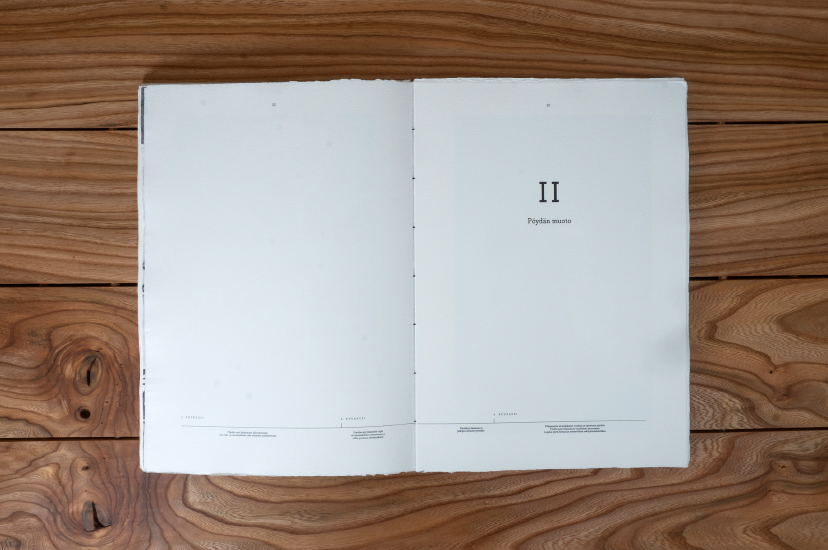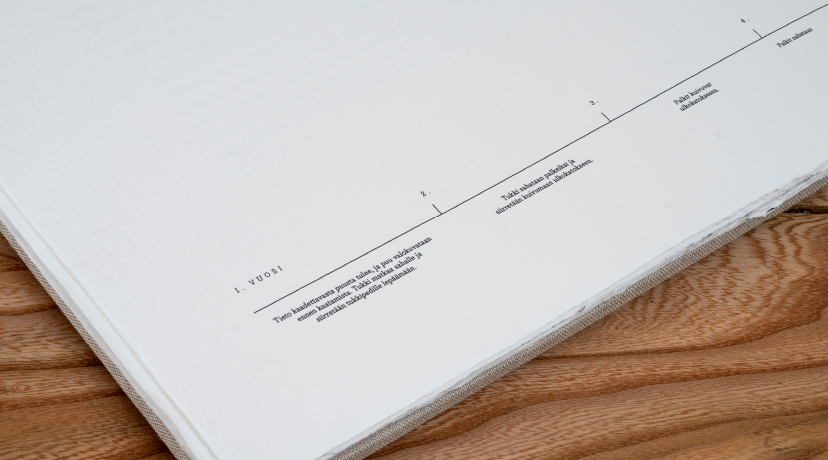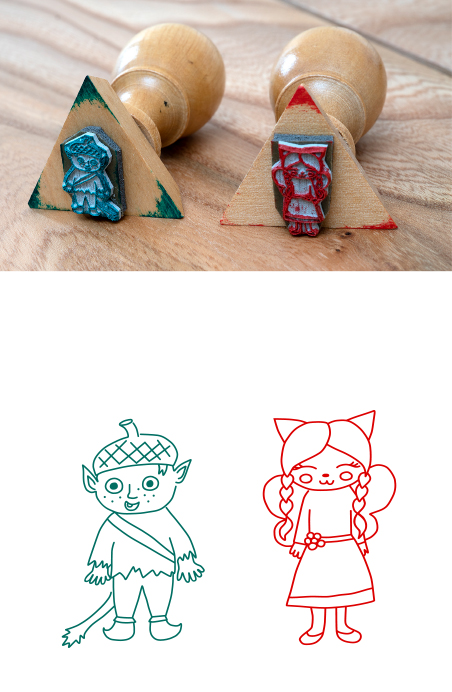 The pegs used to join the planks in the table are called 'goblins', the rowan nails 'fairies'.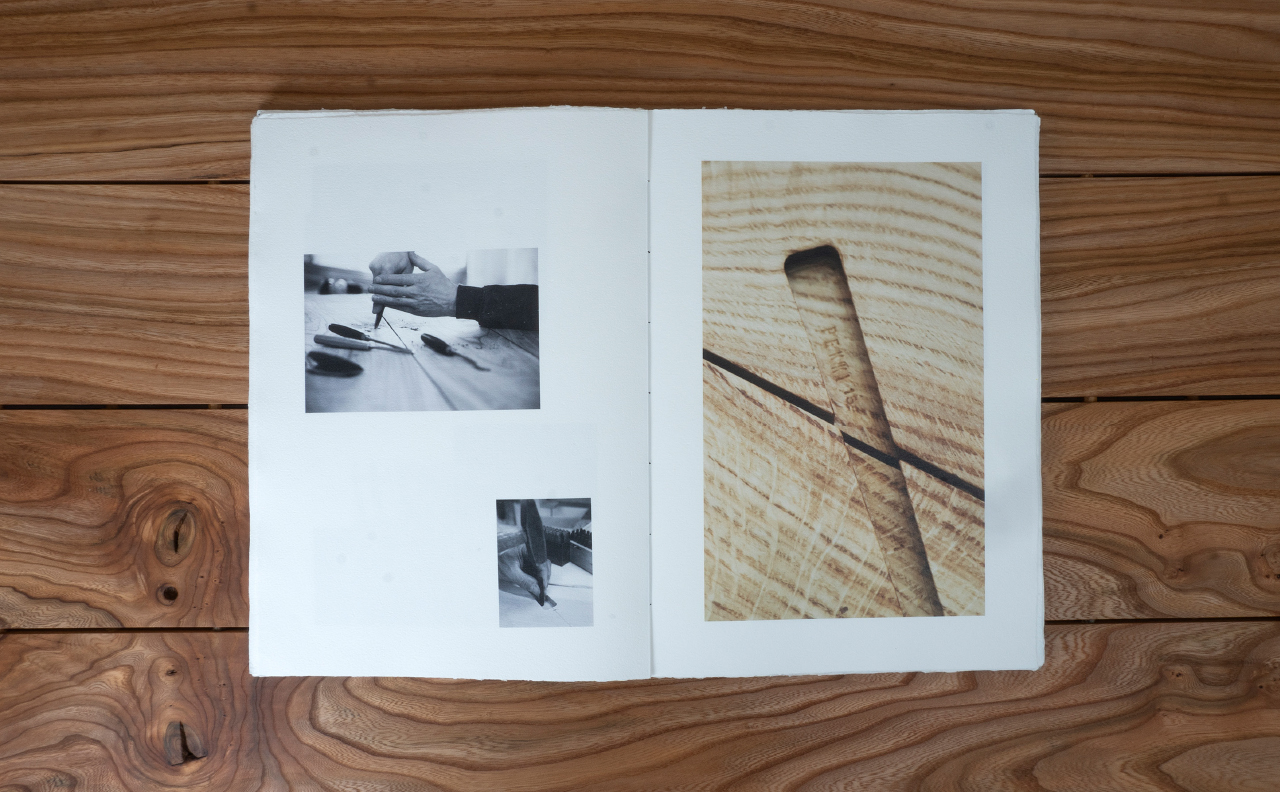 A hundred Pekki tables are being made. No more. Showroom visitors can see the book and photographs of Pekki tables that have already found a home.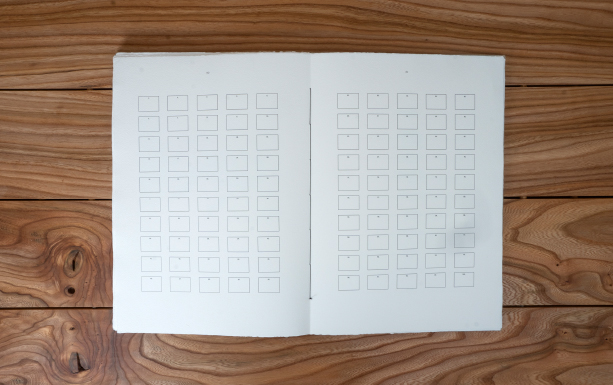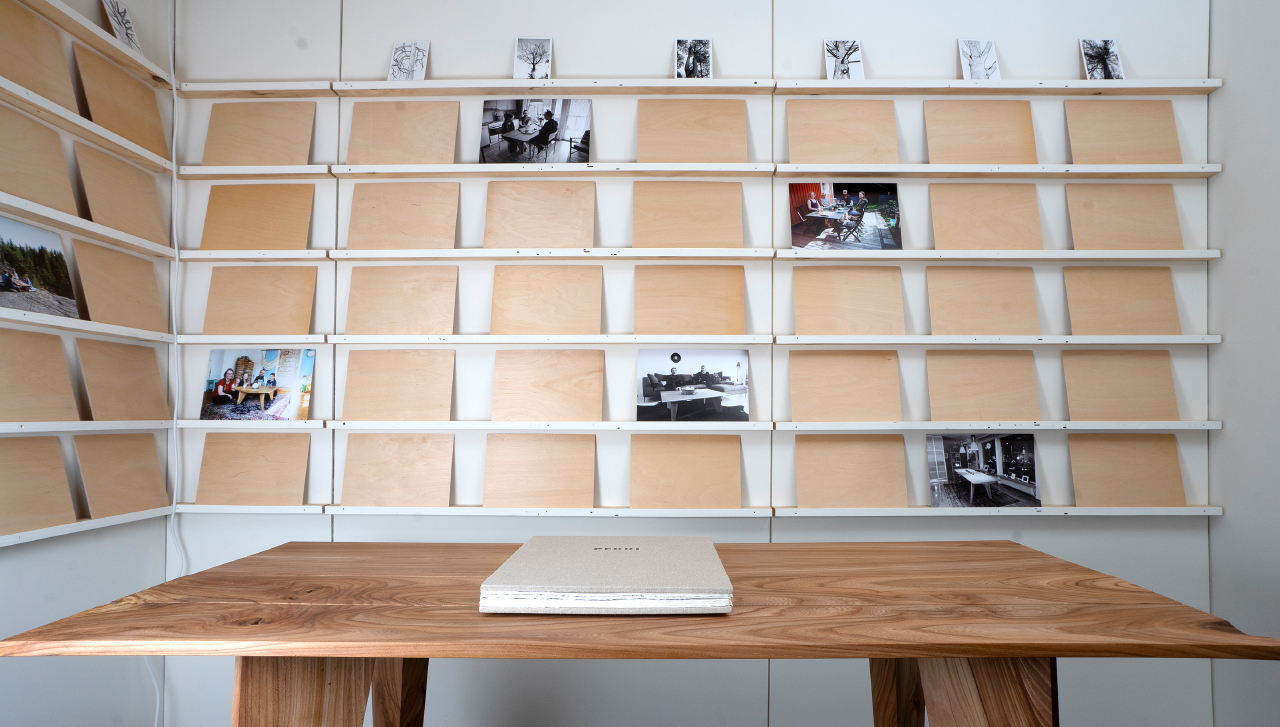 Pekki workgroup
Matti Salminen / Pekki table and concept
Kati Kelola / Text
Jonna Öhrnberg / Photographs
Ilona Ilottu, Dog Design / Book design
Eeva Koivu / Tree drawings
Papiermühle Homburg / Paper
Markprint Oy / Printing
Esko Salonen, KingBook / Binding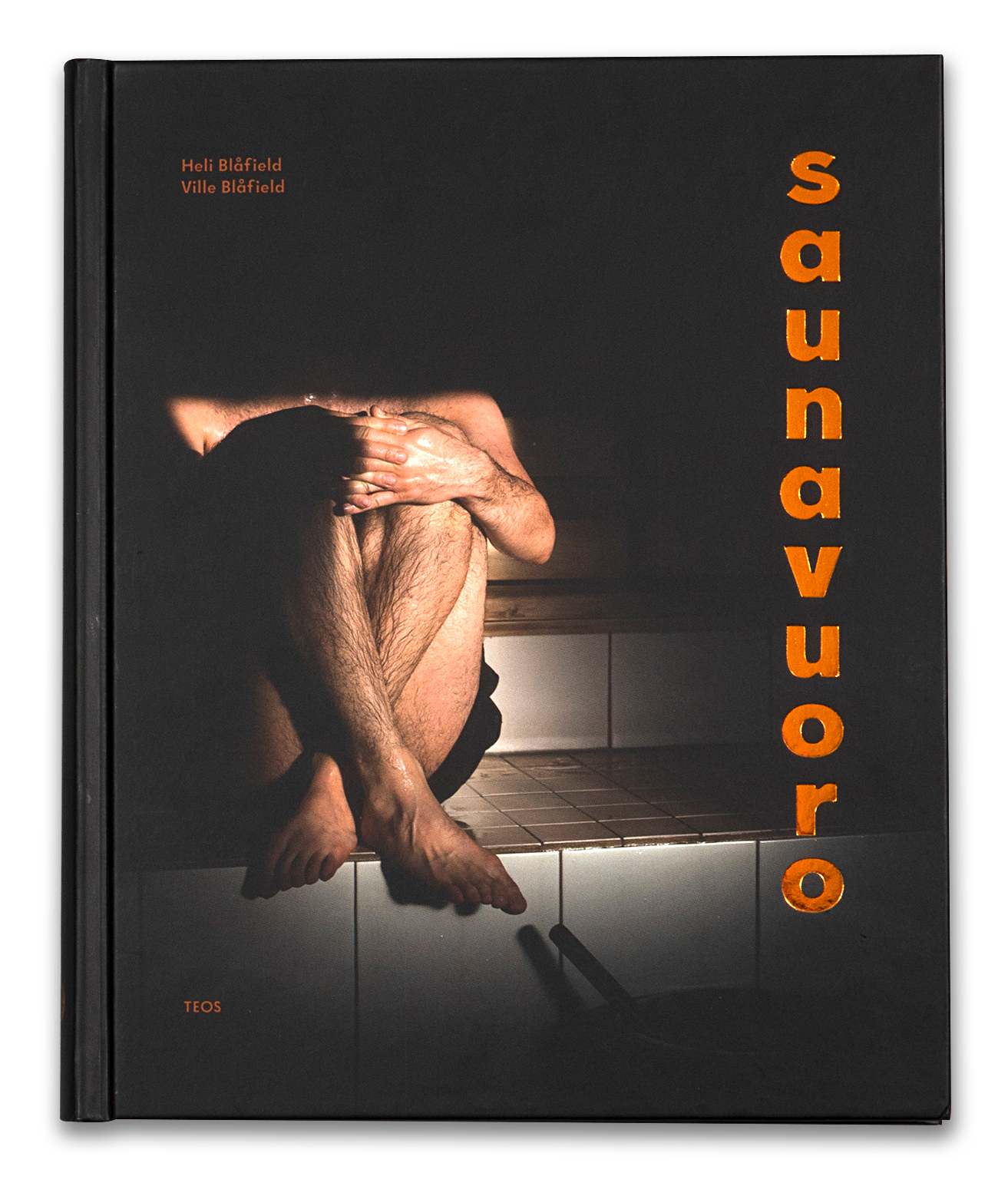 Saunavuoro
The evocative images and words swept us along on a sauna journey to 21 saunas spanning all of Finland's provinces. This joint work by Heli and Ville Blåfield perceptively reveals how many different ways there are to experience sauna.
We opted for a Finnish font
(Nils, Helsinki Type Studio).
Publisher: Teos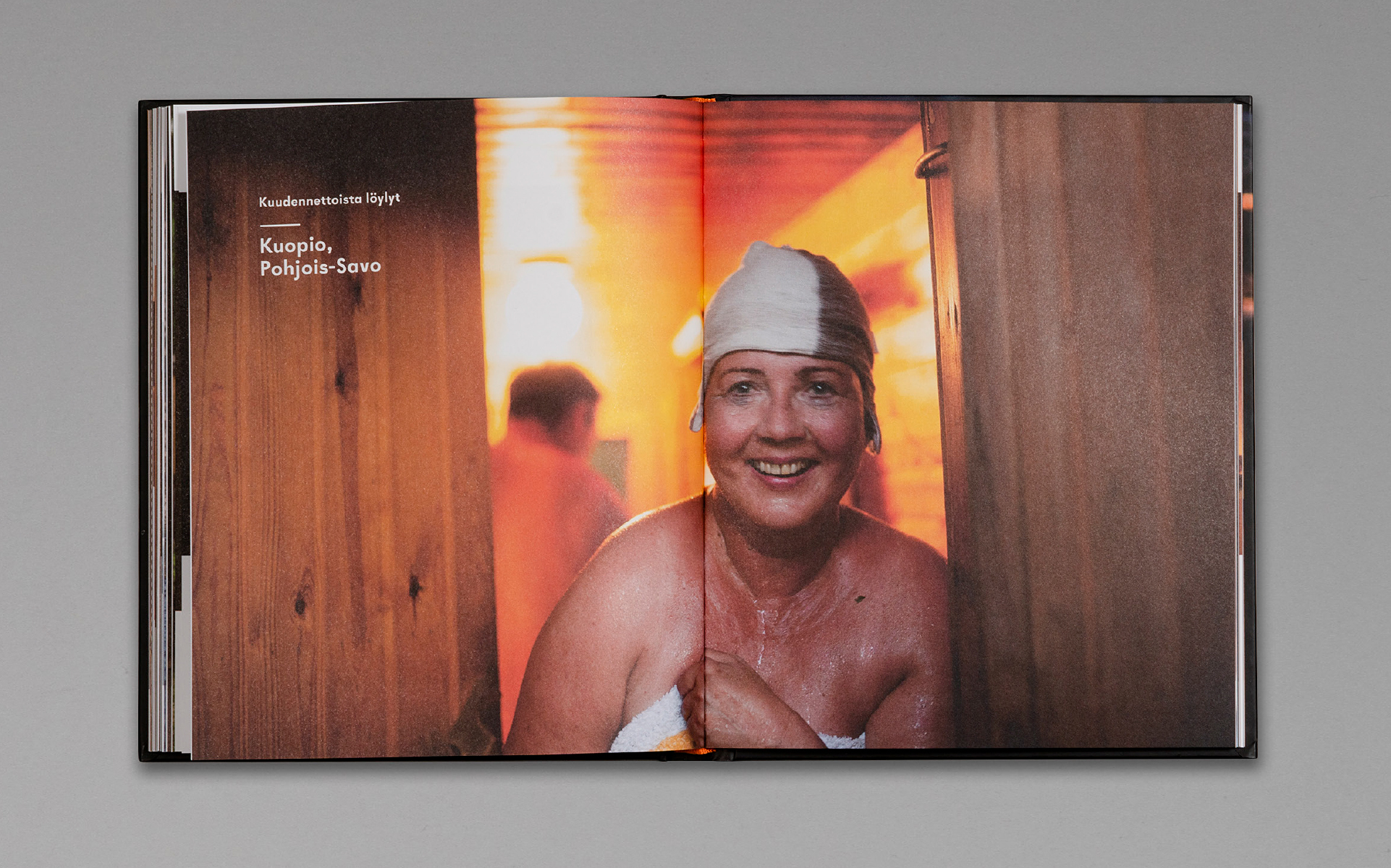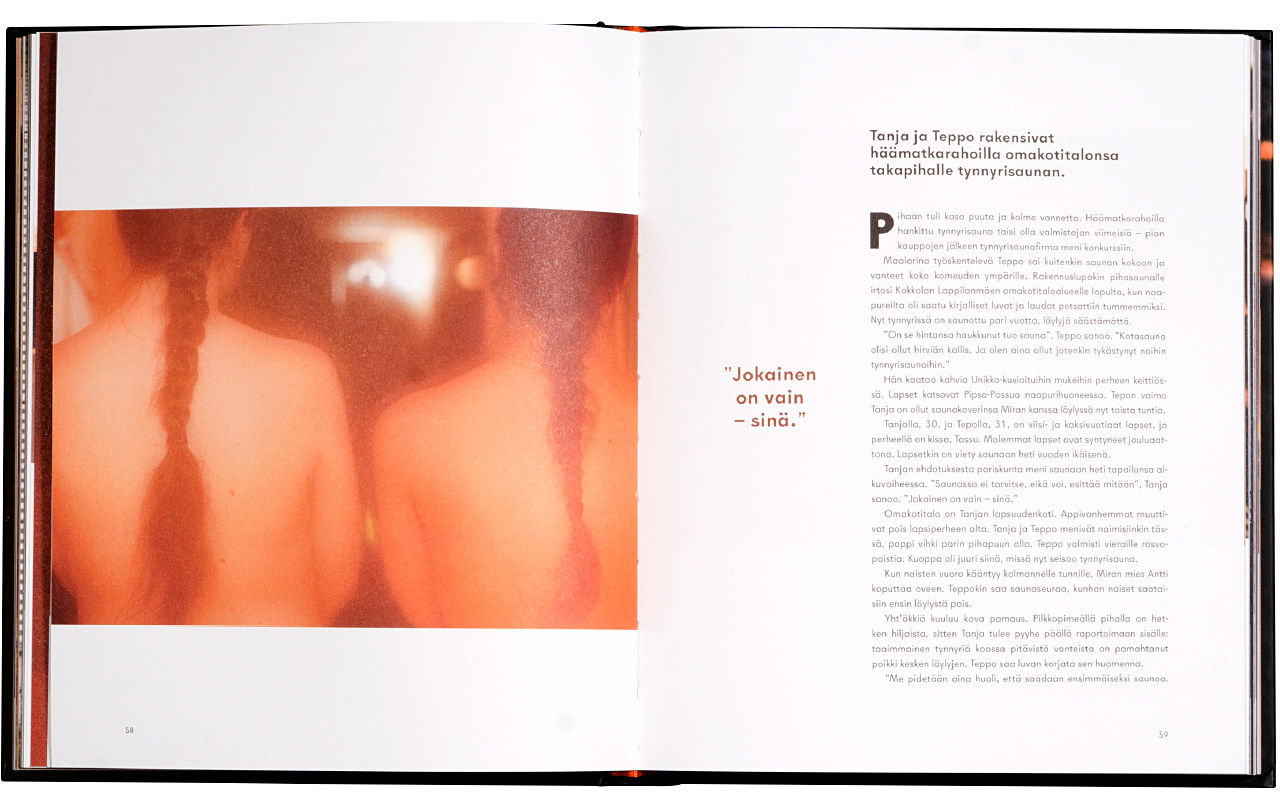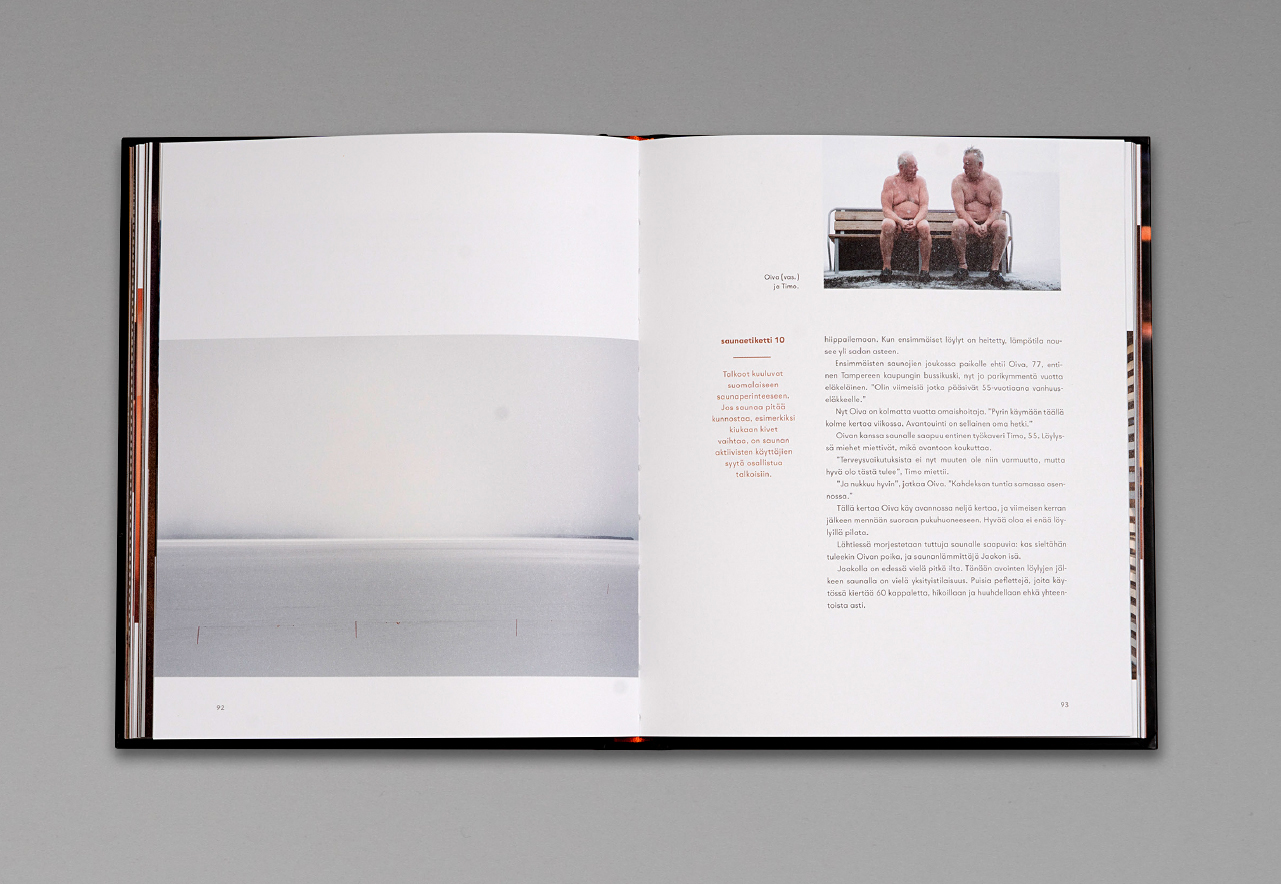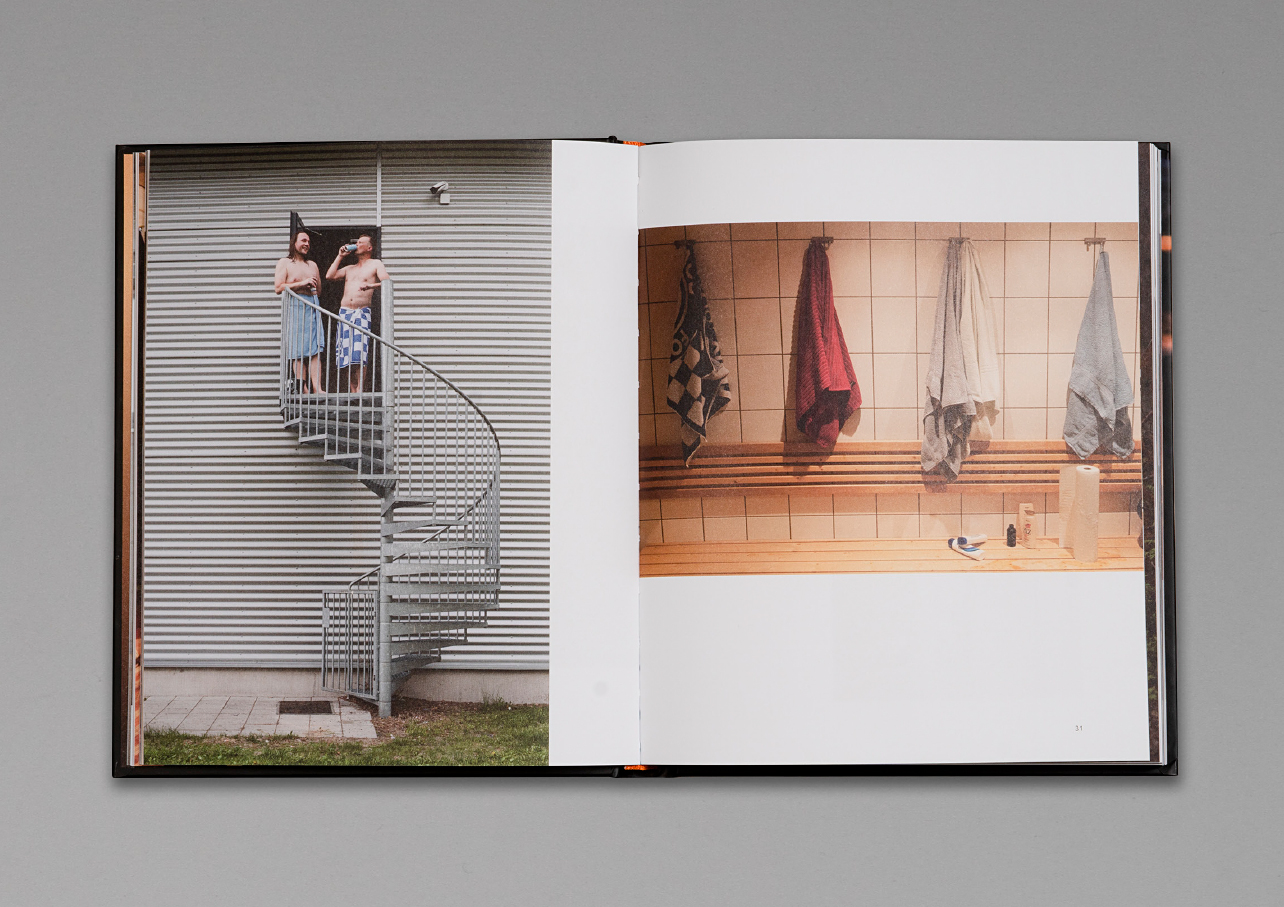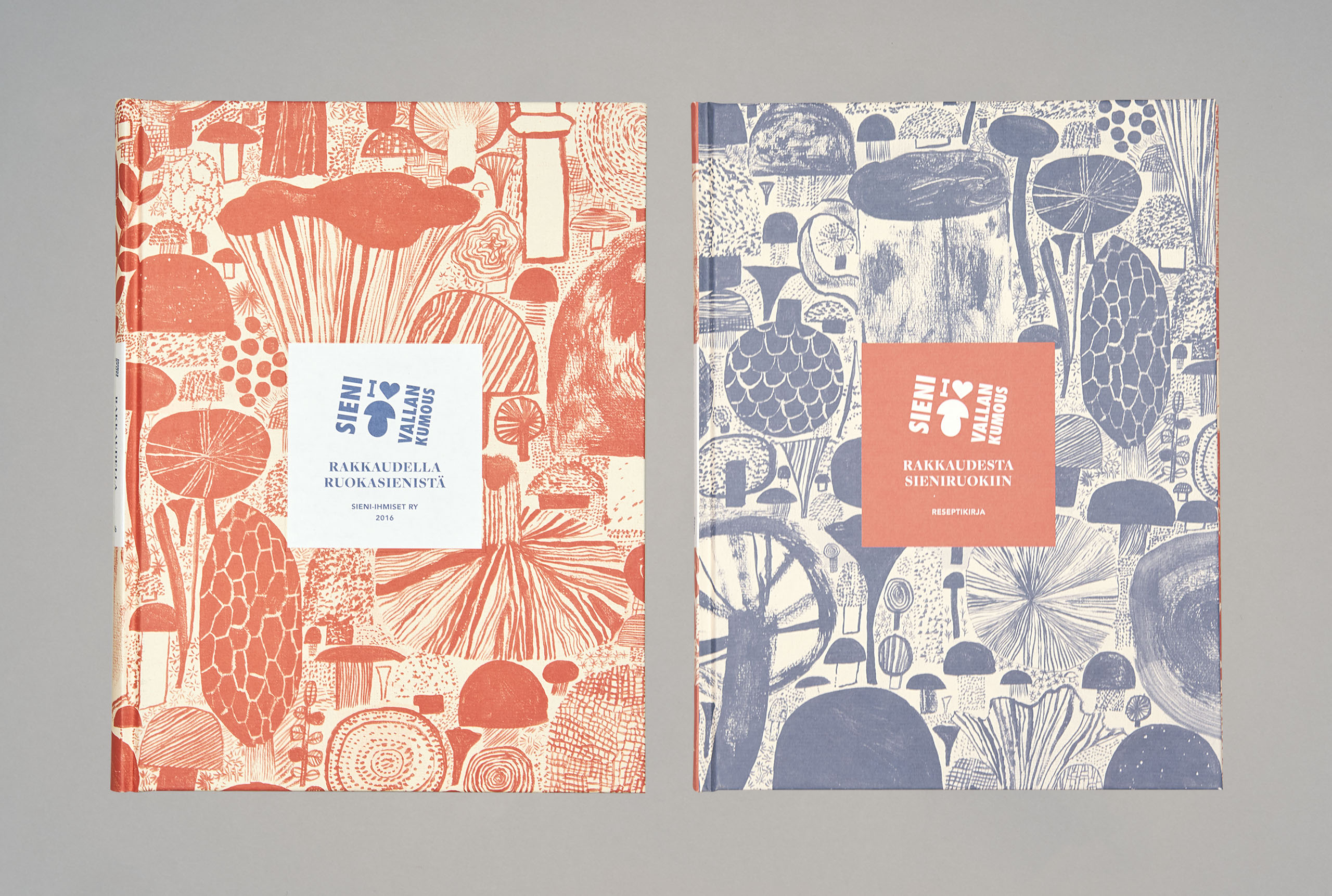 Sienivallankumous
The aim of the Sienivallankumous (mushroom revolution) launched by Sieni-ihmiset ry (mushroom people association) is to promote Finland's edible-fungus culture. The association flies the flag for delicious mushroom opportunities. It hopes to see more and more mushrooms on plates both at home and in restaurants. Sienivallankumous is a head-to-tail book, which reads one way as a traditional cookery book, while the other shows mushrooms in a new light, for example, in the world of design.
Editing and publishing: Sieni-ihmiset ry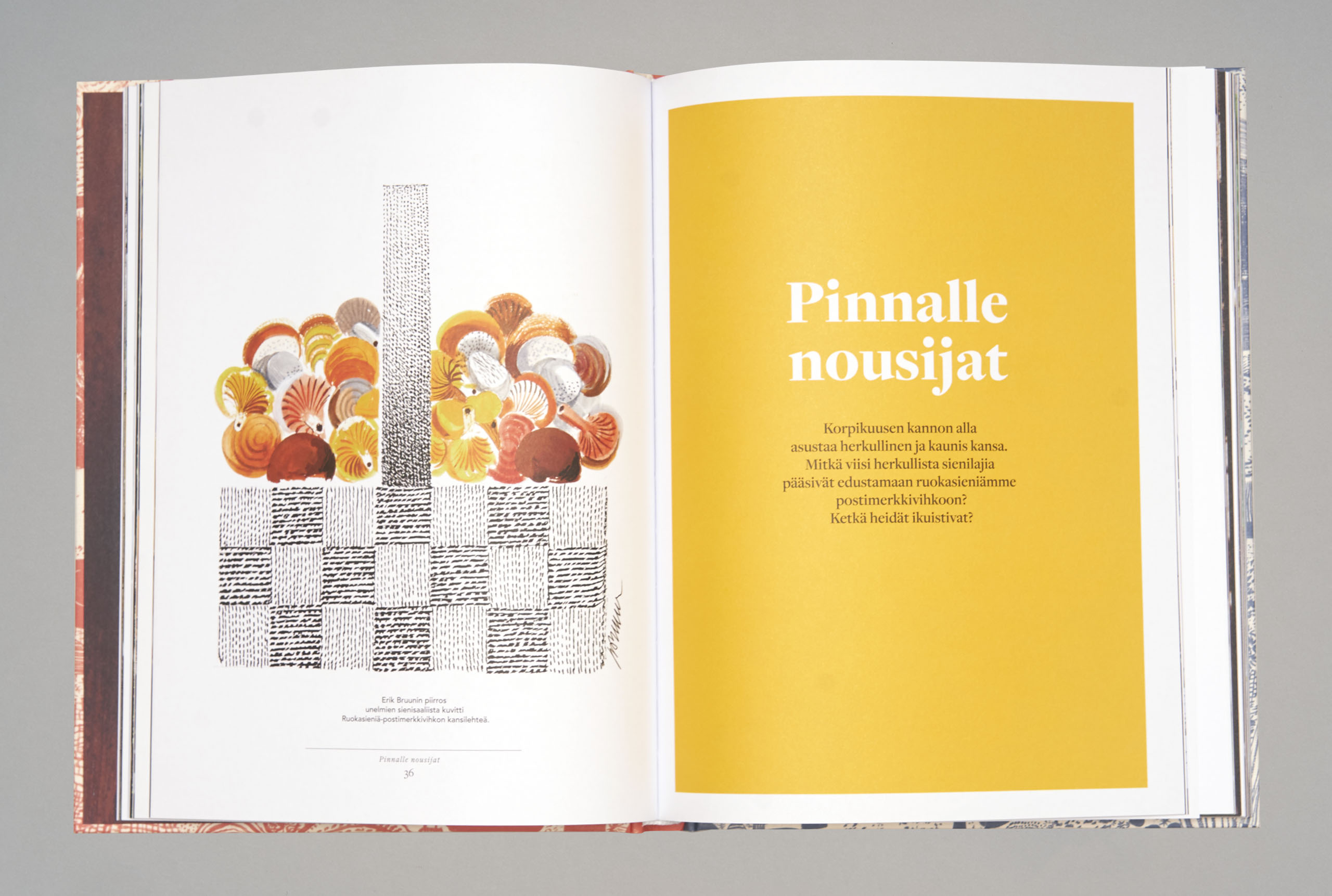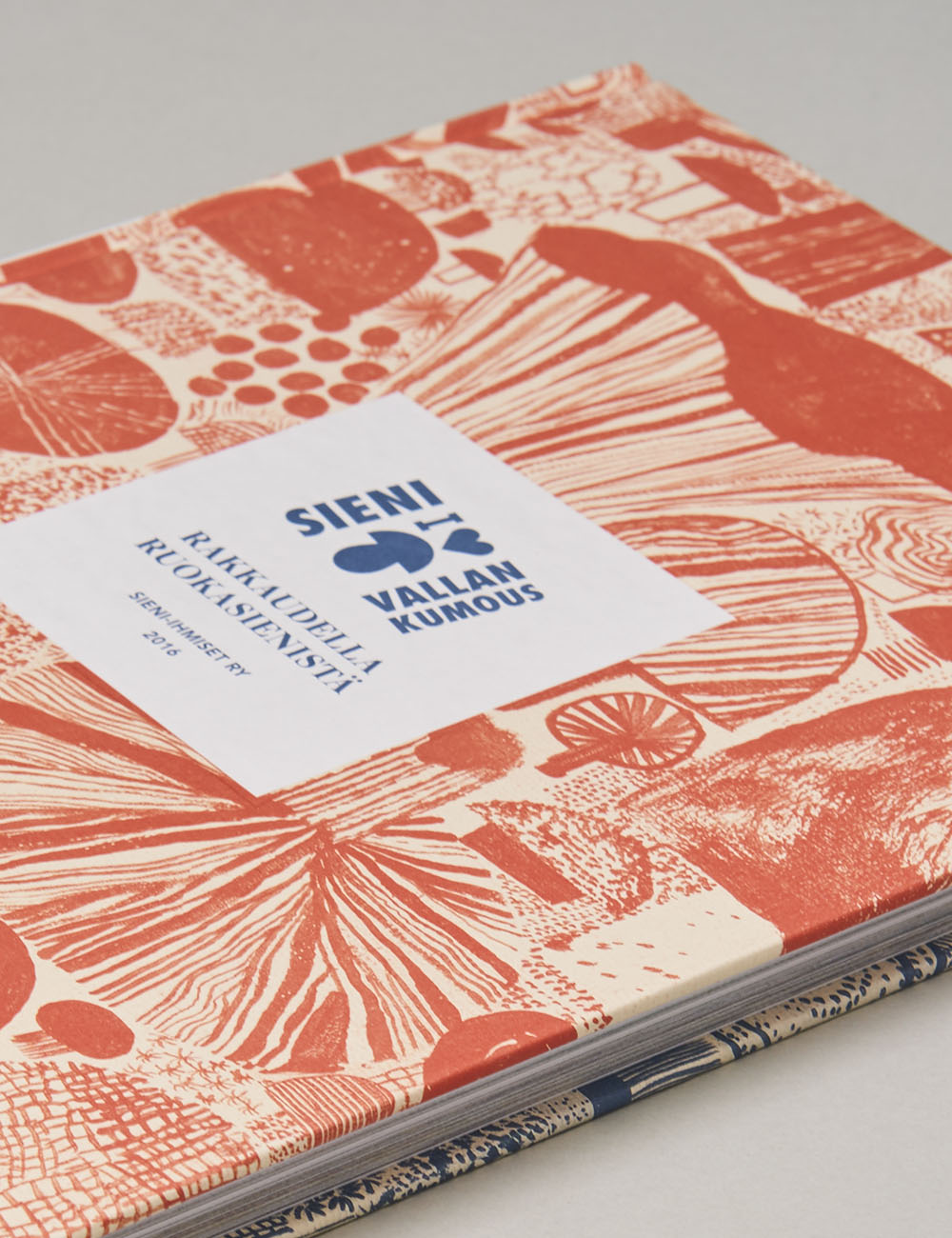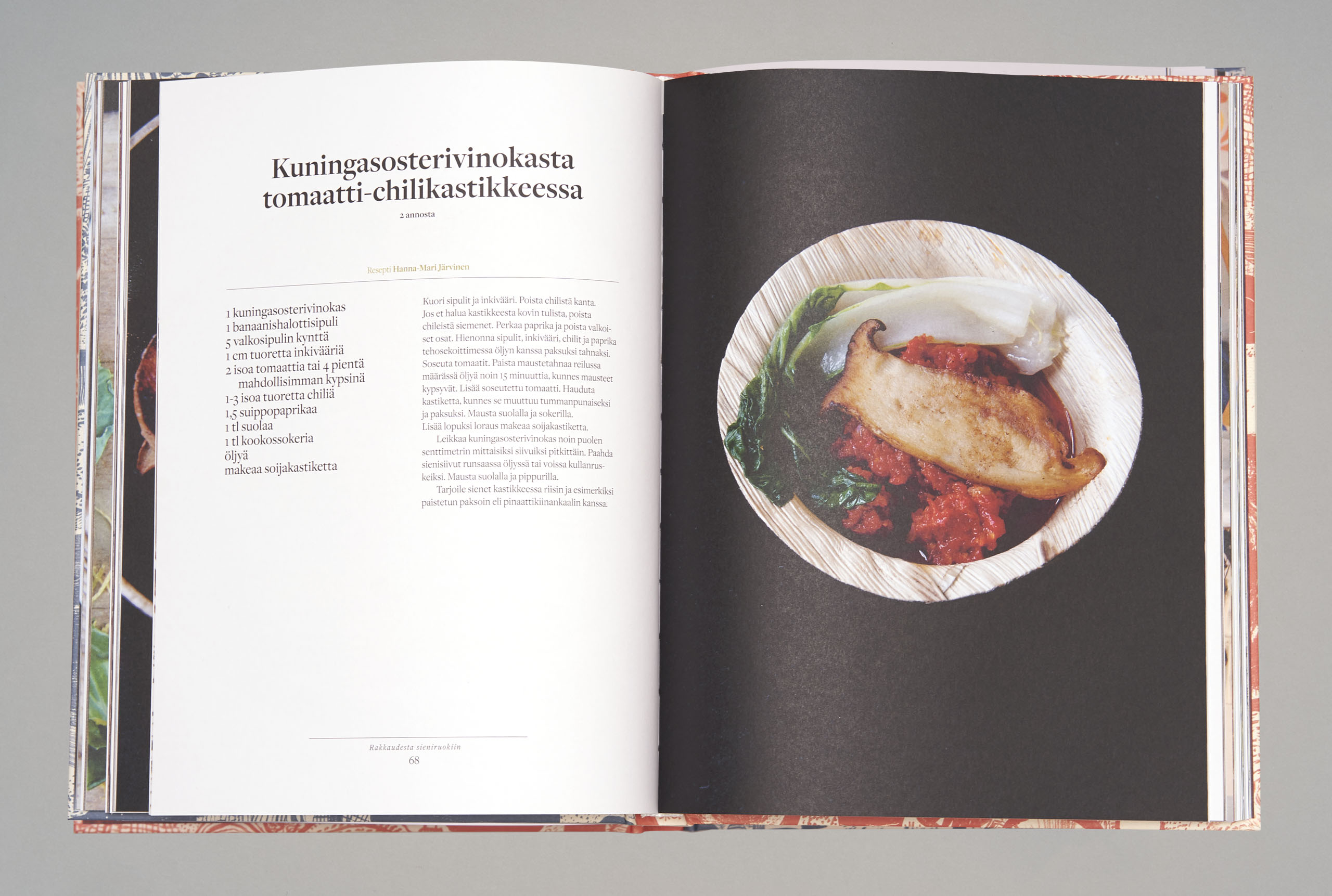 Made in Helsinki
This book stylishly showcases Helsinki-made goods and their makers. It formed an integrated visual whole with the exhibition of the same name shown at Helsinki City Museum in 2012.
Beautiful Book Prize 2012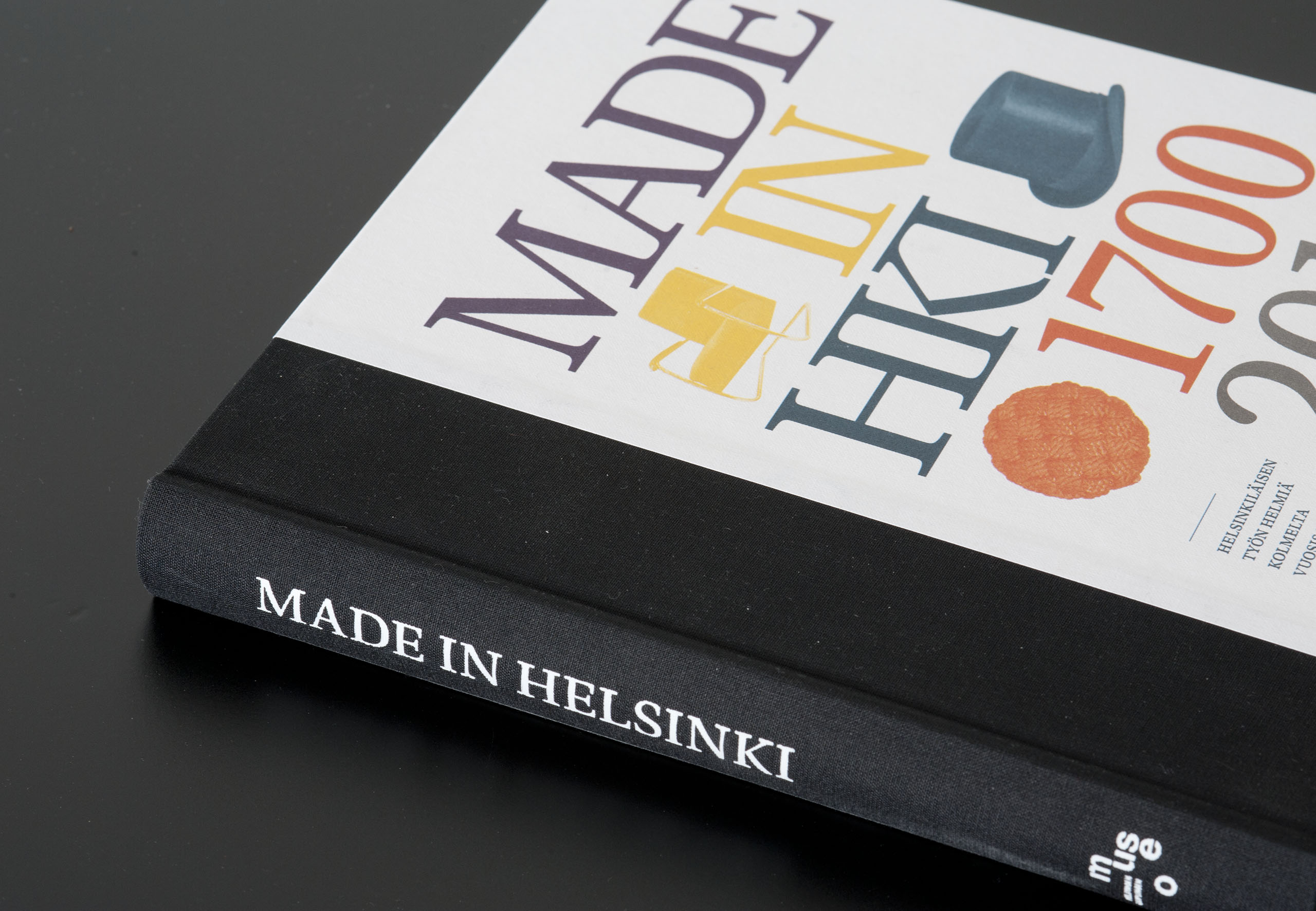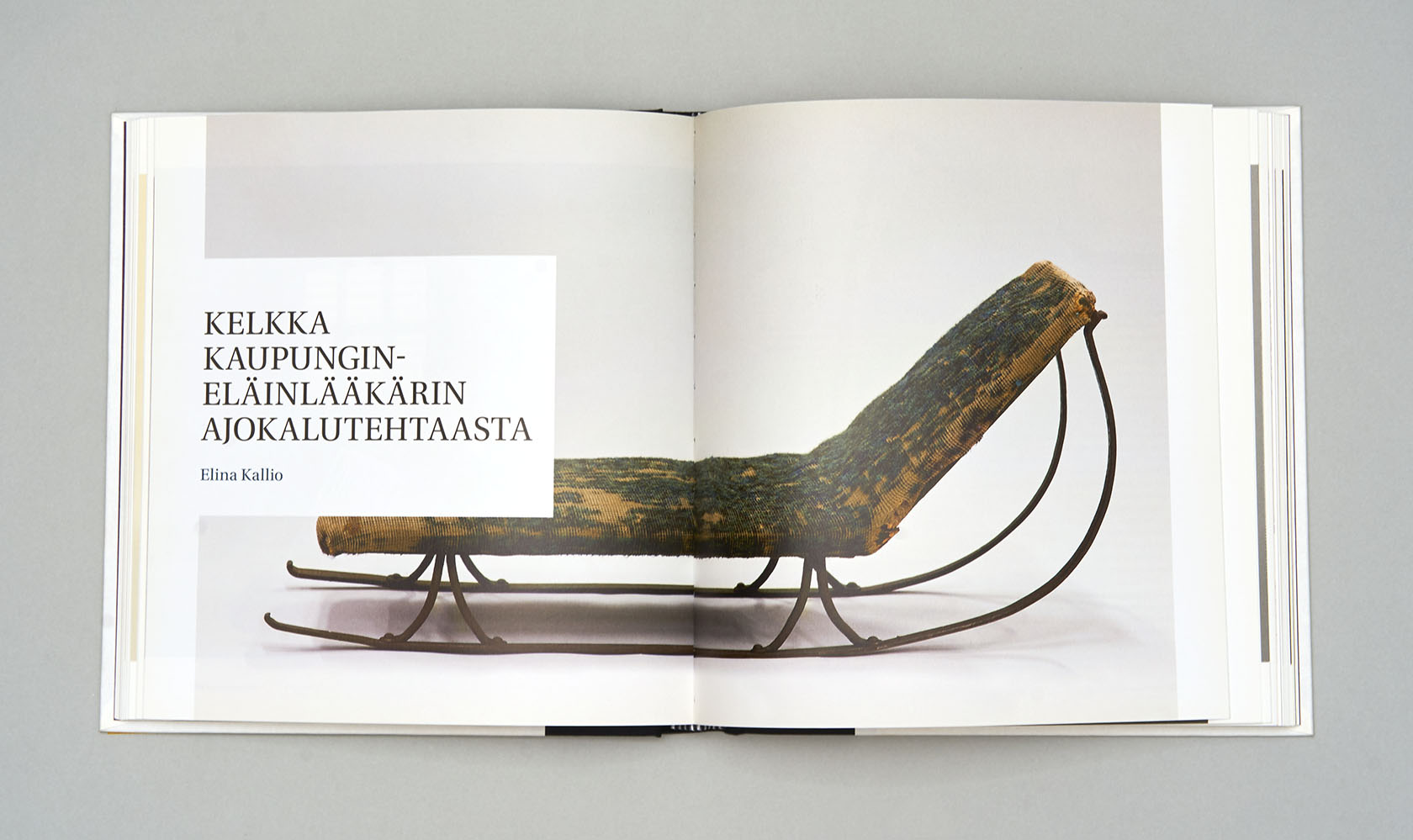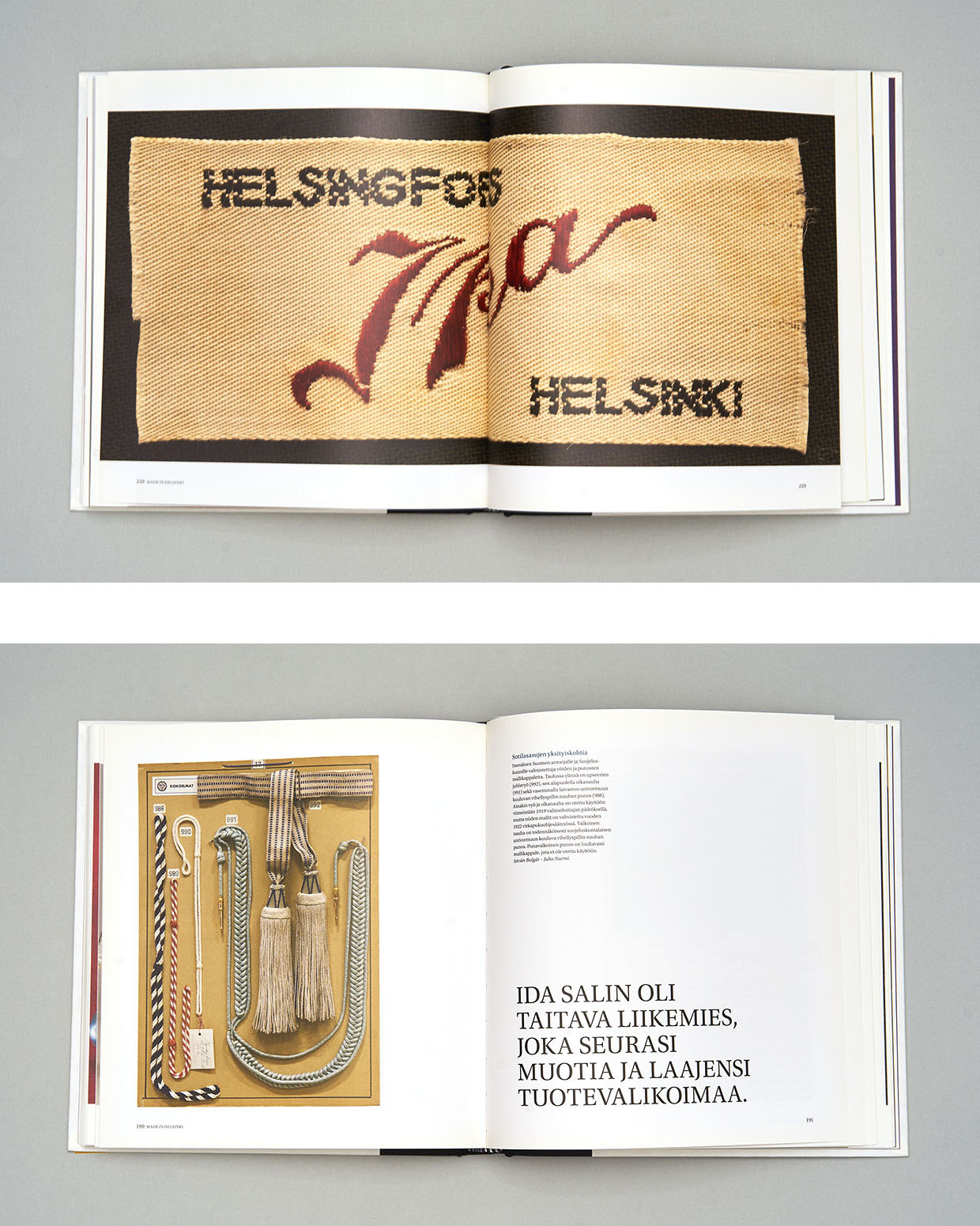 Aaloesta öljypuuhun
The book's beautiful pictorial material is taken from Leonhard Fuchs' De historia stirpium (on the history of plants) published in Latin in 1542.
Beautiful Book Prize 2011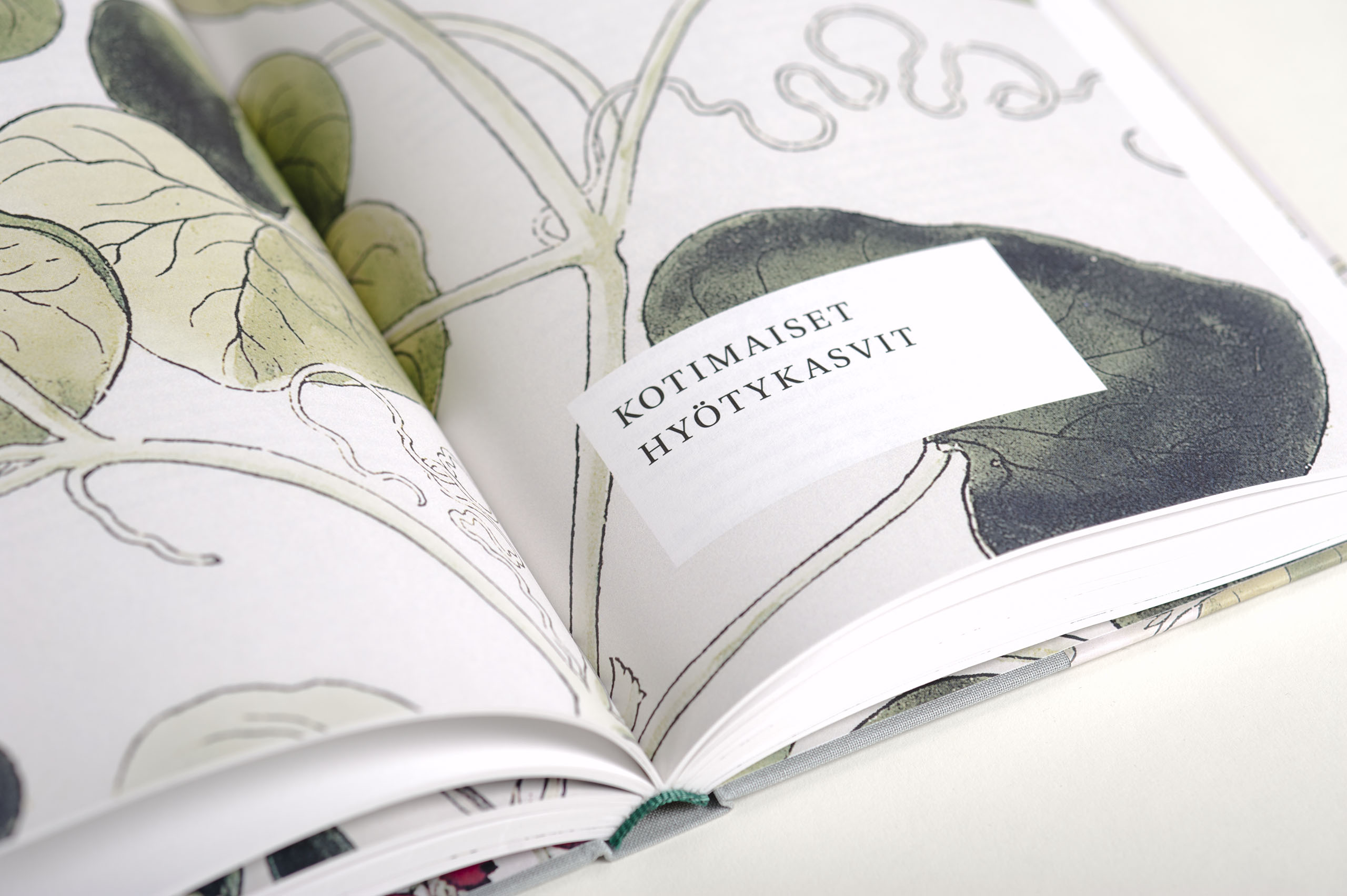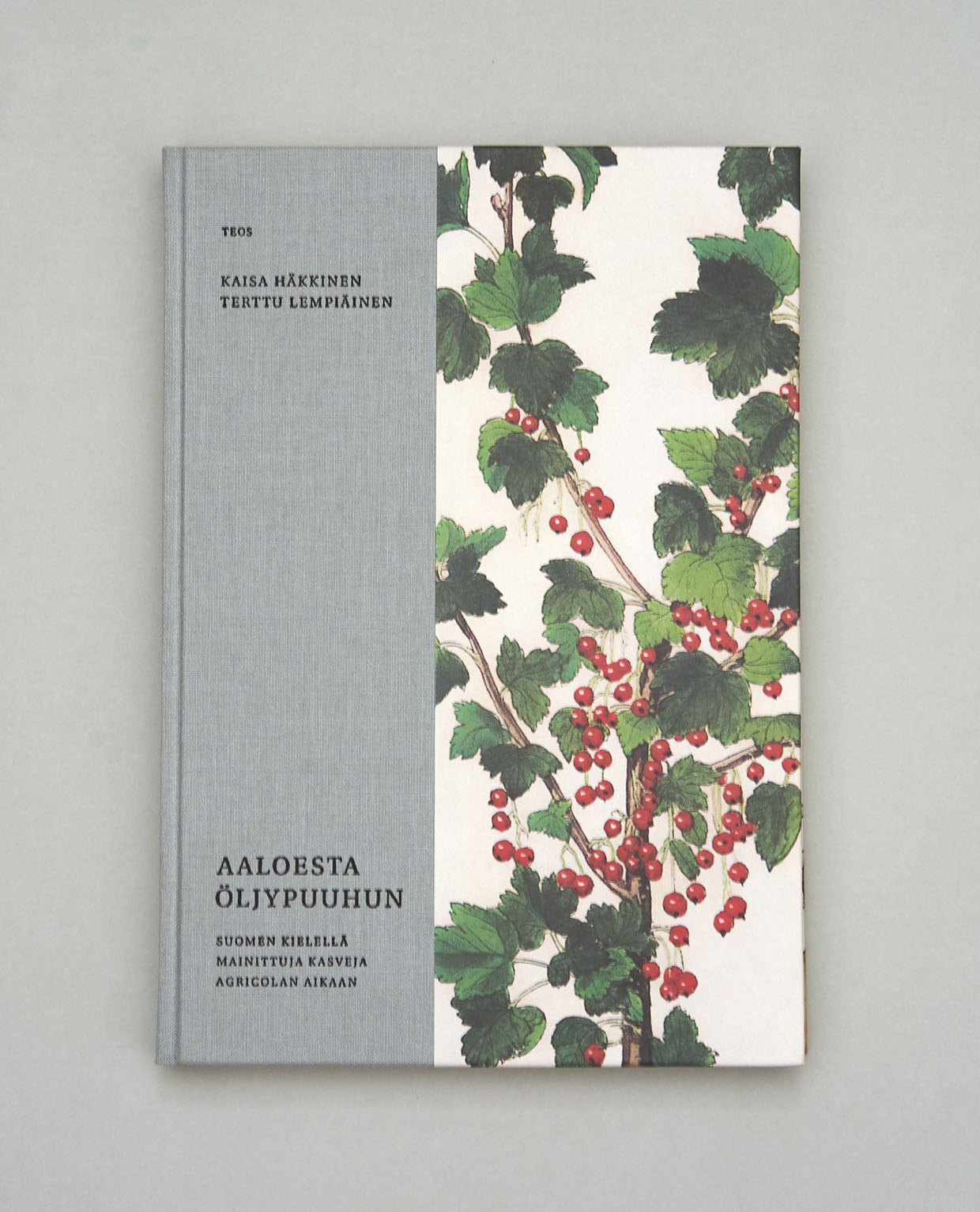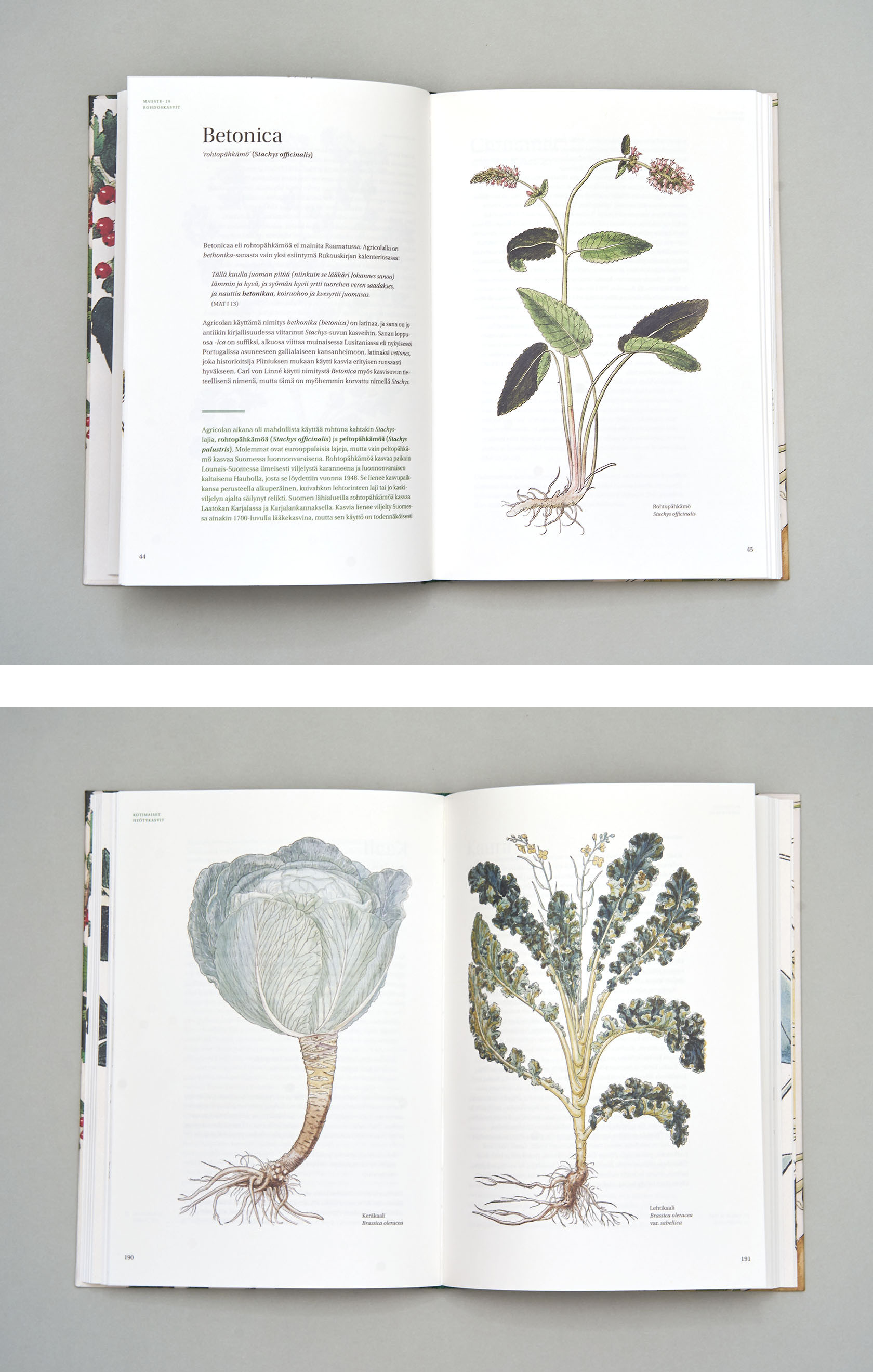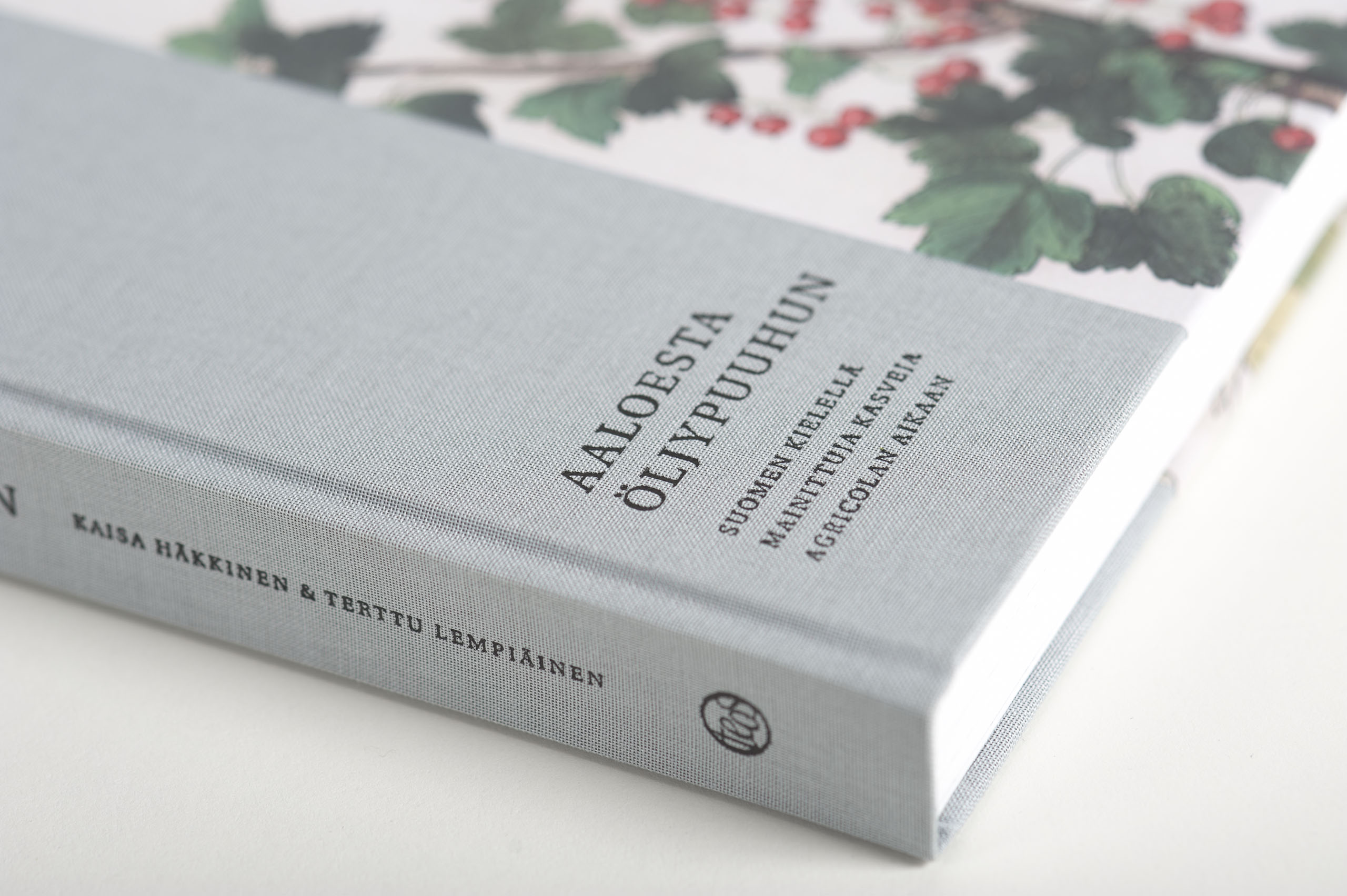 Kausiruokaa
A cookery book for friends of the climate, with carbon-footprint scores cleverly displayed!
Beautiful Book Prize 2011