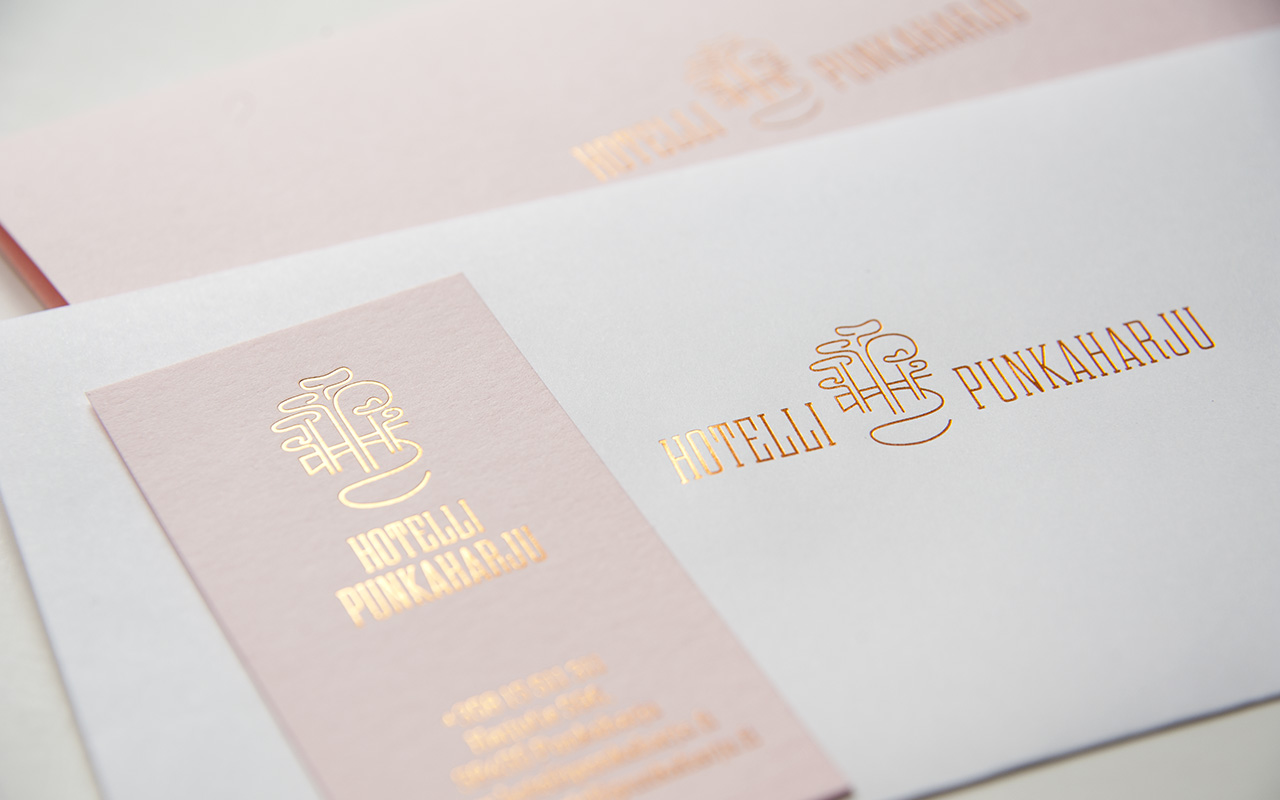 The officially protected hotel building is Finland's oldest still-functioning accommodation provider. The ornamentation of the Swiss-style wooden building inspired us to create a pattern that is seen not only in the hotel's paper products, but also, for instance, in the unique wooden chandeliers, tile floors and tableware in the restaurant.
Dog Design Art Director Petri Salmela created both the hotel's graphic identity and the design of its interiors and grounds. The end result is a harmonious visual whole.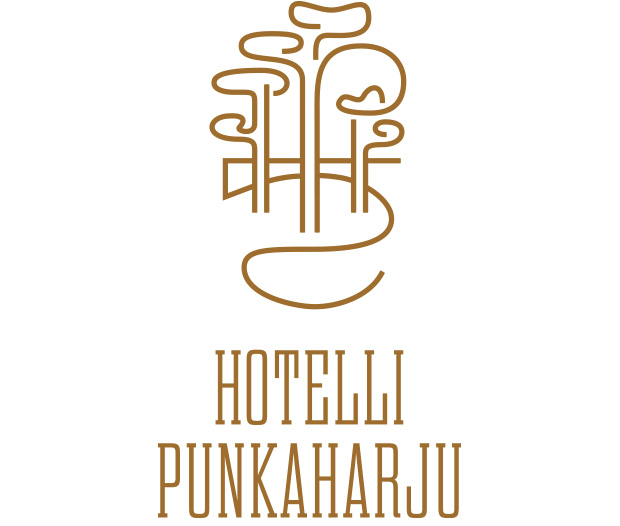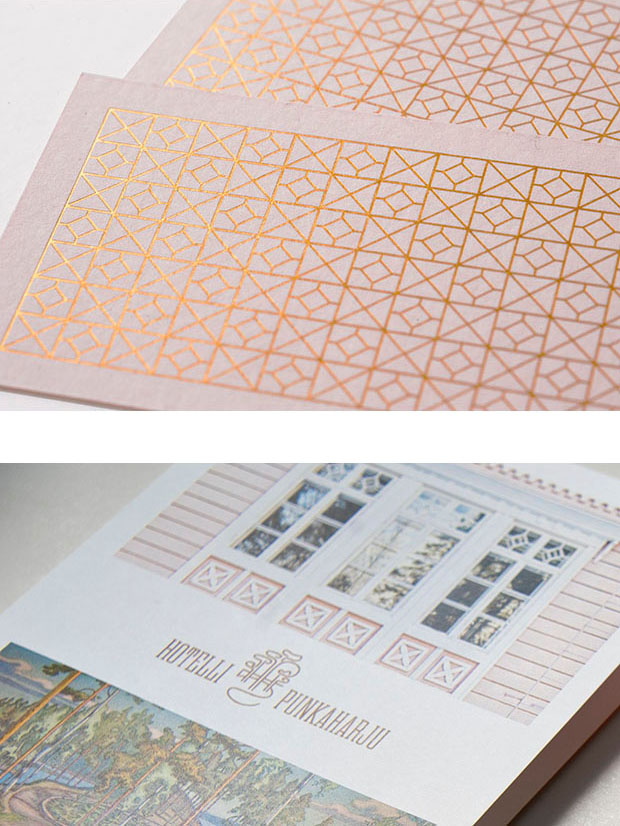 The Finnish national landscape of Punkaharju and its unique nature play the main role in Hotelli Punkaharju's logo.