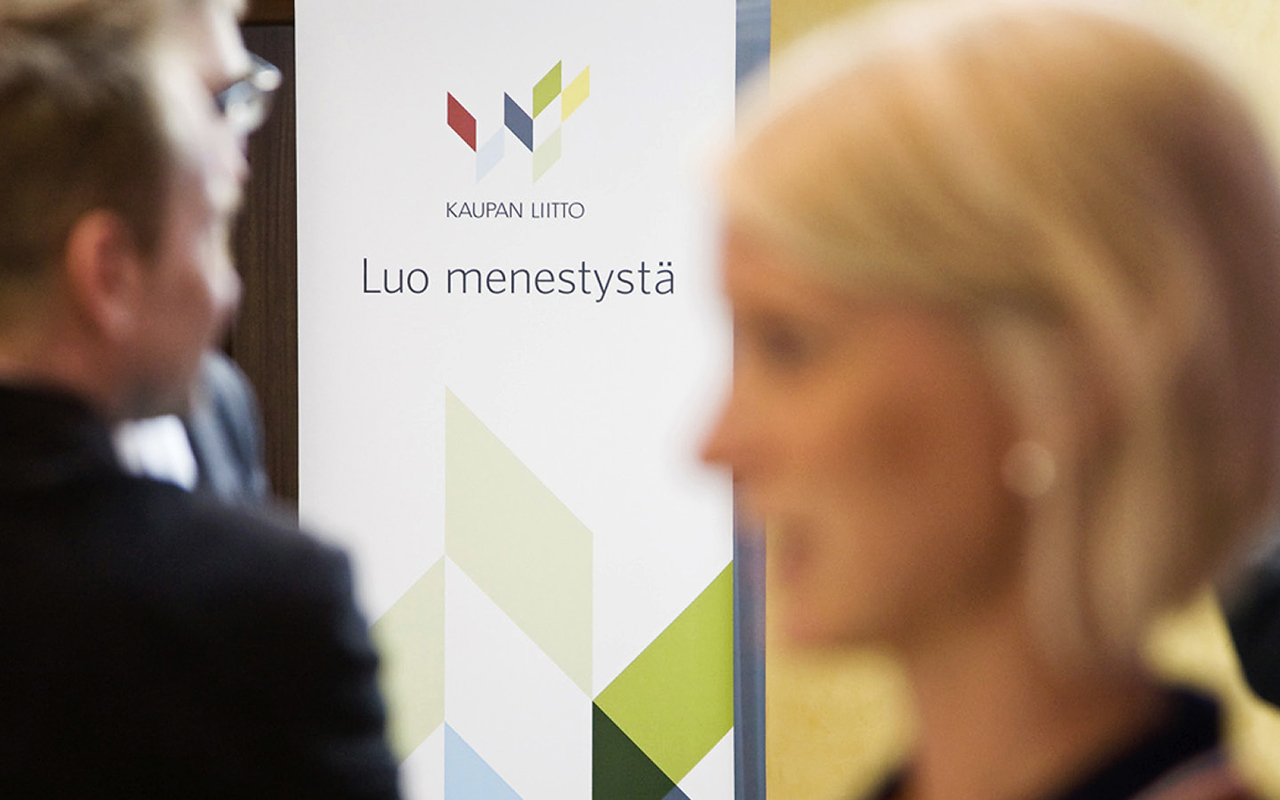 The Finnish Commerce Federation's colourful logo symbolizes the diversity of the trade sector and the active character of its representative body. This major player communicates to a broad public in a variety of media and events.
The motif made up of parallelograms and adaptations of it, plus the rich colour palette, can be flexibly applied to suit various purposes. The visual identity is lively and easy to revamp, while preserving its recognisability.
The Finnish Commerce Federation has been our client since 2008.