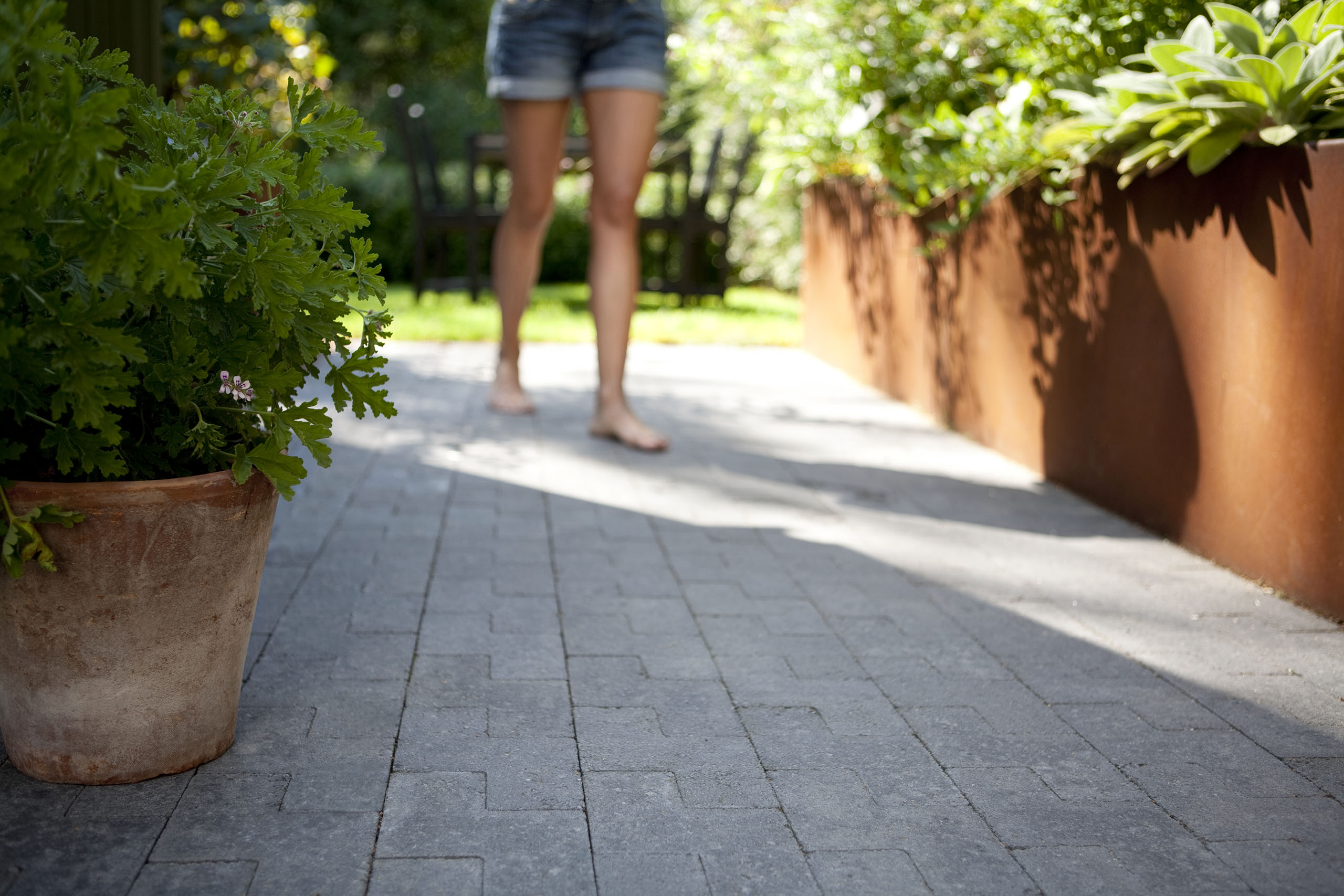 Kekkilä's Koti & Piha (home and garden) product family was launched in 2011. The range marked an expansion for Kekkilä, from fertilizers and growing mediums to being a lifestyle brand. The design team members were Ia Adlercreutz (Kekkilä), Klaus Aalto (aalto+aalto), Linda Bergroth, Dog Design, Ville Hara (Avanto Arkkitehdit) and Mikko Paakkanen. Dog Design acted as Kekkilä's strategic partner right from the start by designing and devising ideas for the whole project. We were also in charge of designing the packaging, photography and marketing materials.
The products for which we were responsible designers were Askelkivi (stepping stone) and Rajauskivi (boundary stone). The circular Askelkivi can be used to create freeform paths and individual details in a garden or yard. The stone came in two sizes and in a holed version that can be used to shield plants or, for example, a candle.
Rajauskivi was used to create edge walls and corners, or even garden paving and greenhouse floors.
The Koti & Piha concept won the Fennia Prize in 2012.