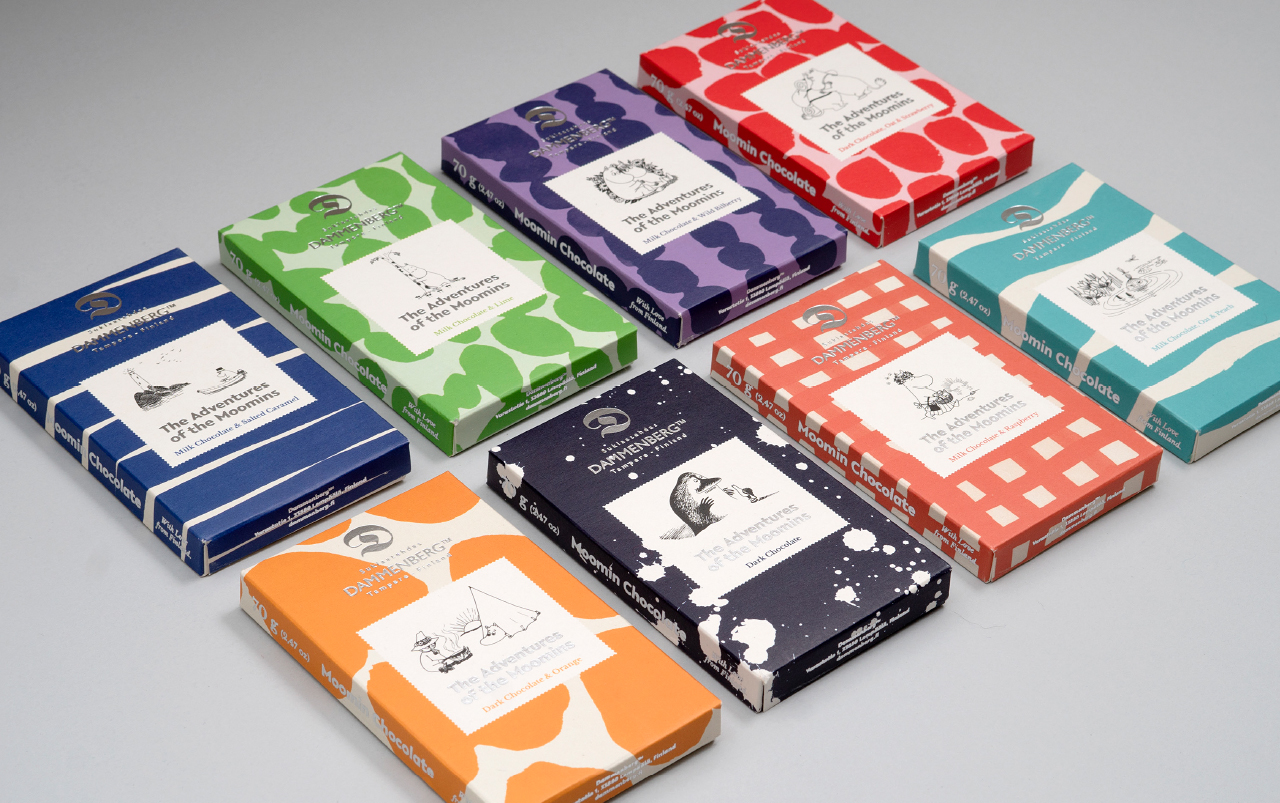 Dammenberg is a small chocolate factory in Tampere. The chocolates are made by hand and the factory specializes in hypoallergenic products.
We were involved in creating the visual identity for the different product families and devised the concept for WorryFree chocolates.
The Adventures of the Moomins chocolates were originally designed for the Japanese Metsä Village theme park.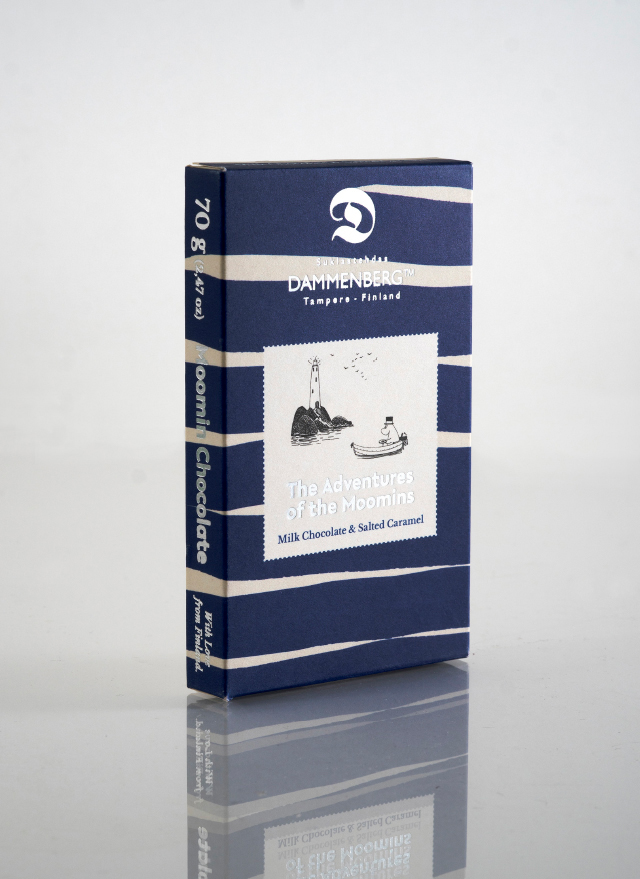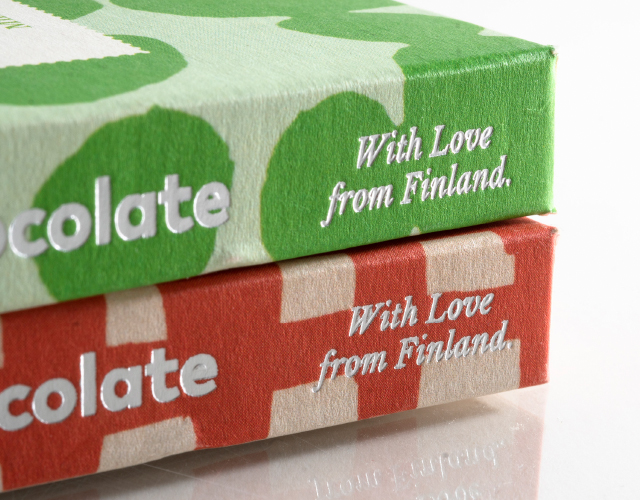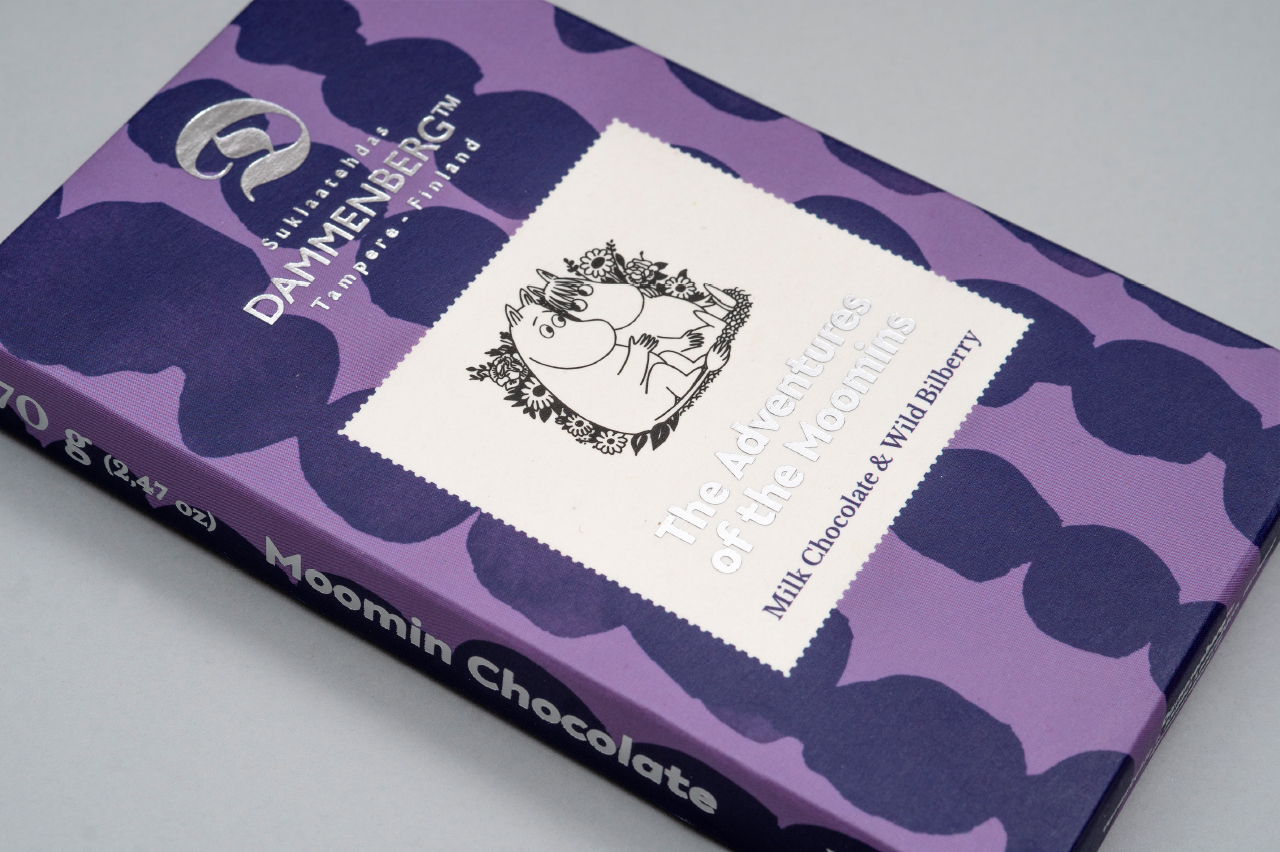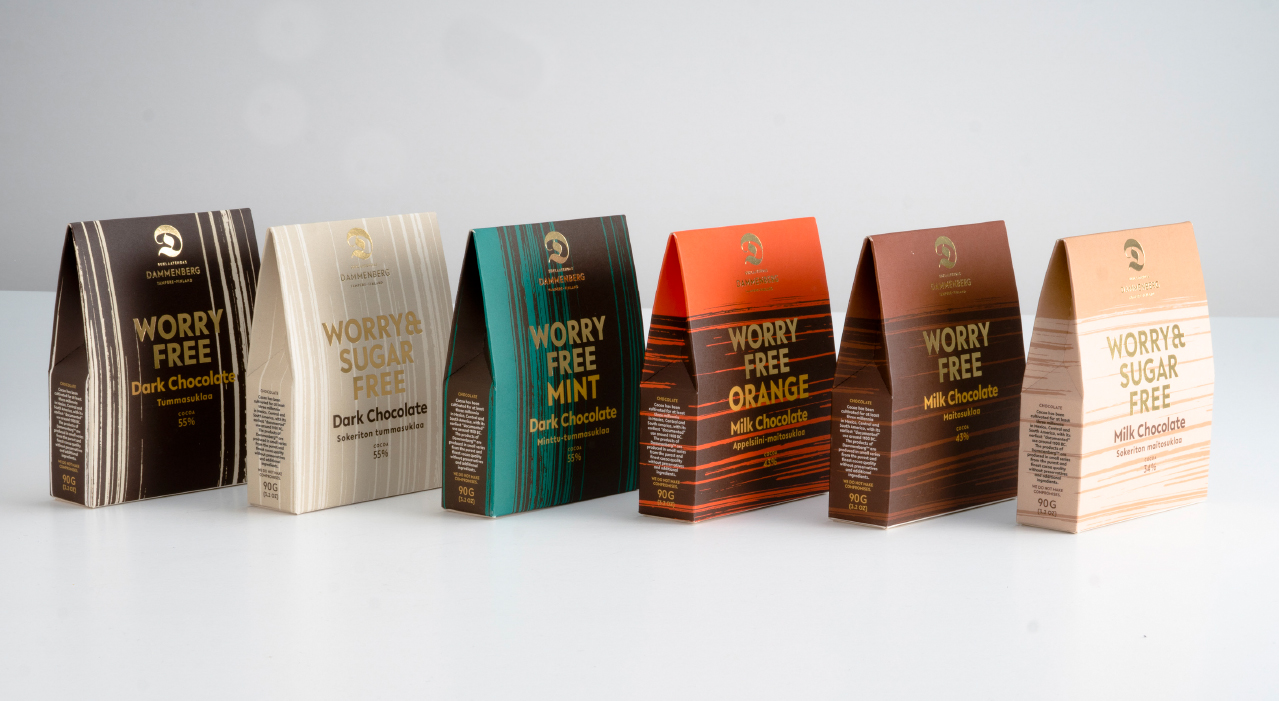 The chocolates in the Worry Free series are all hypoallergenic.