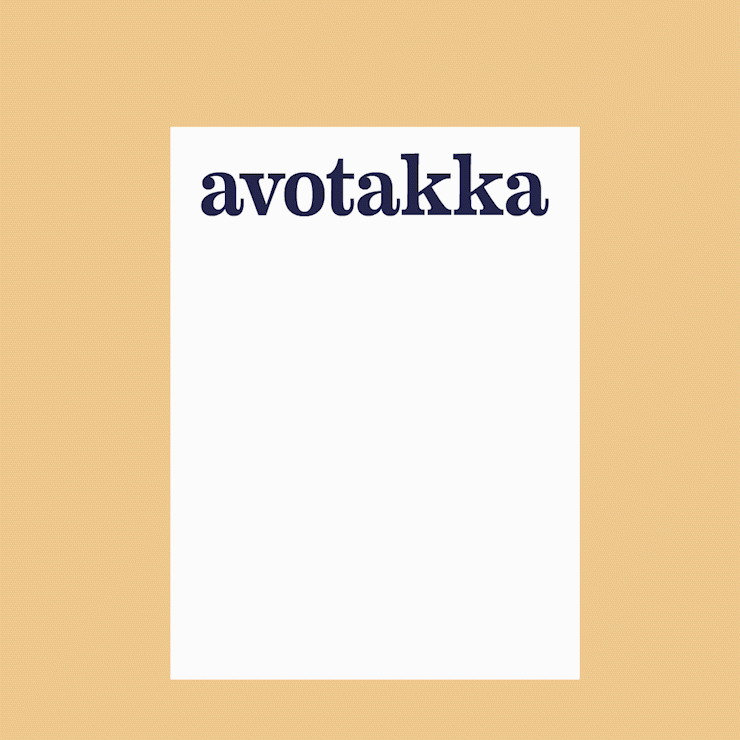 On the Avotakka stand at the Habitare 2019 furniture, design and decoration event the magazine grew to the scale of a life-size decorator. Tips browsed in the pages of the interior design magazine were applied in real life. The real pieces of furniture, objects, materials and journalistic content printed on the walls were like a three-dimensional version of an Avotakka page spread.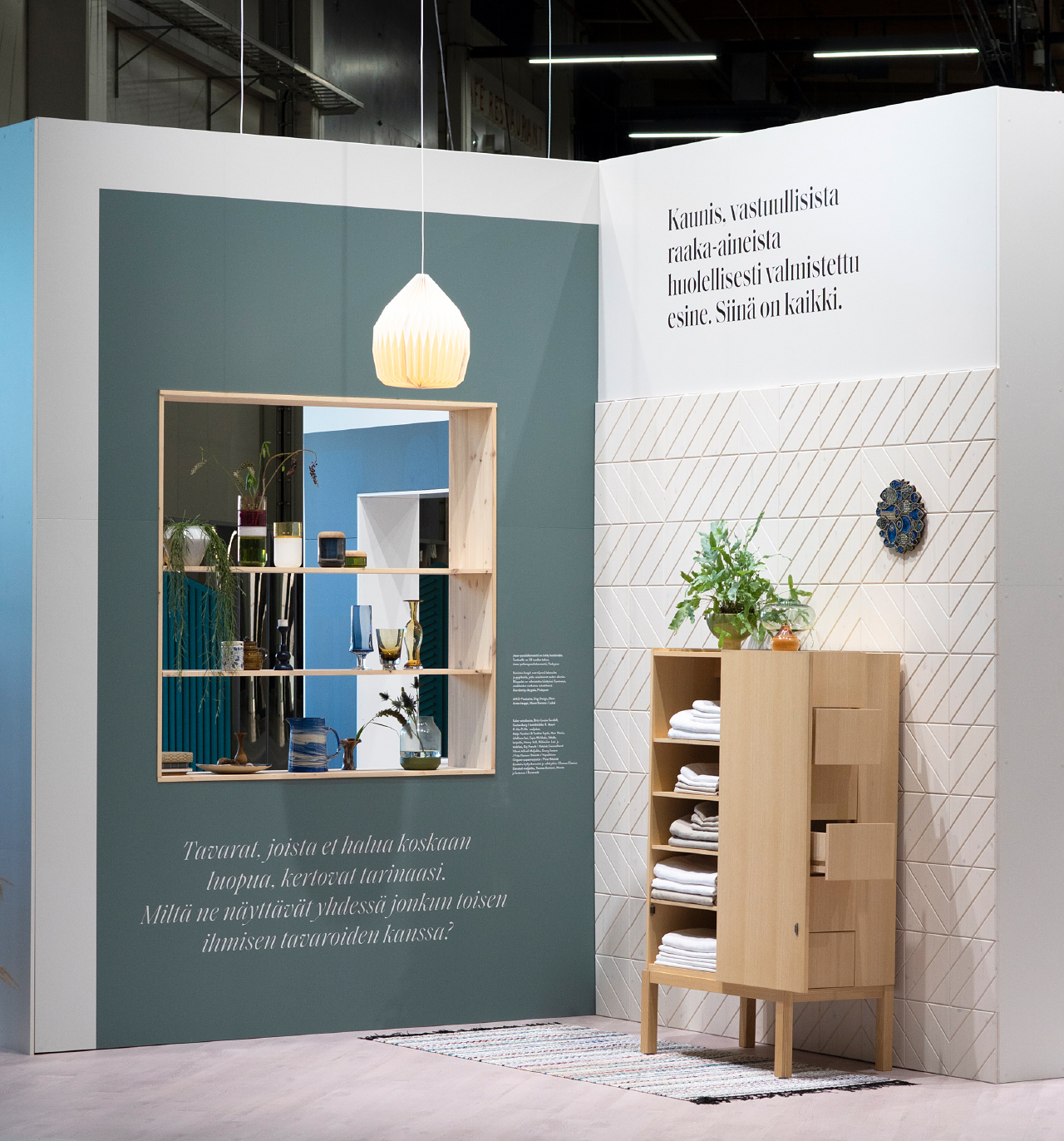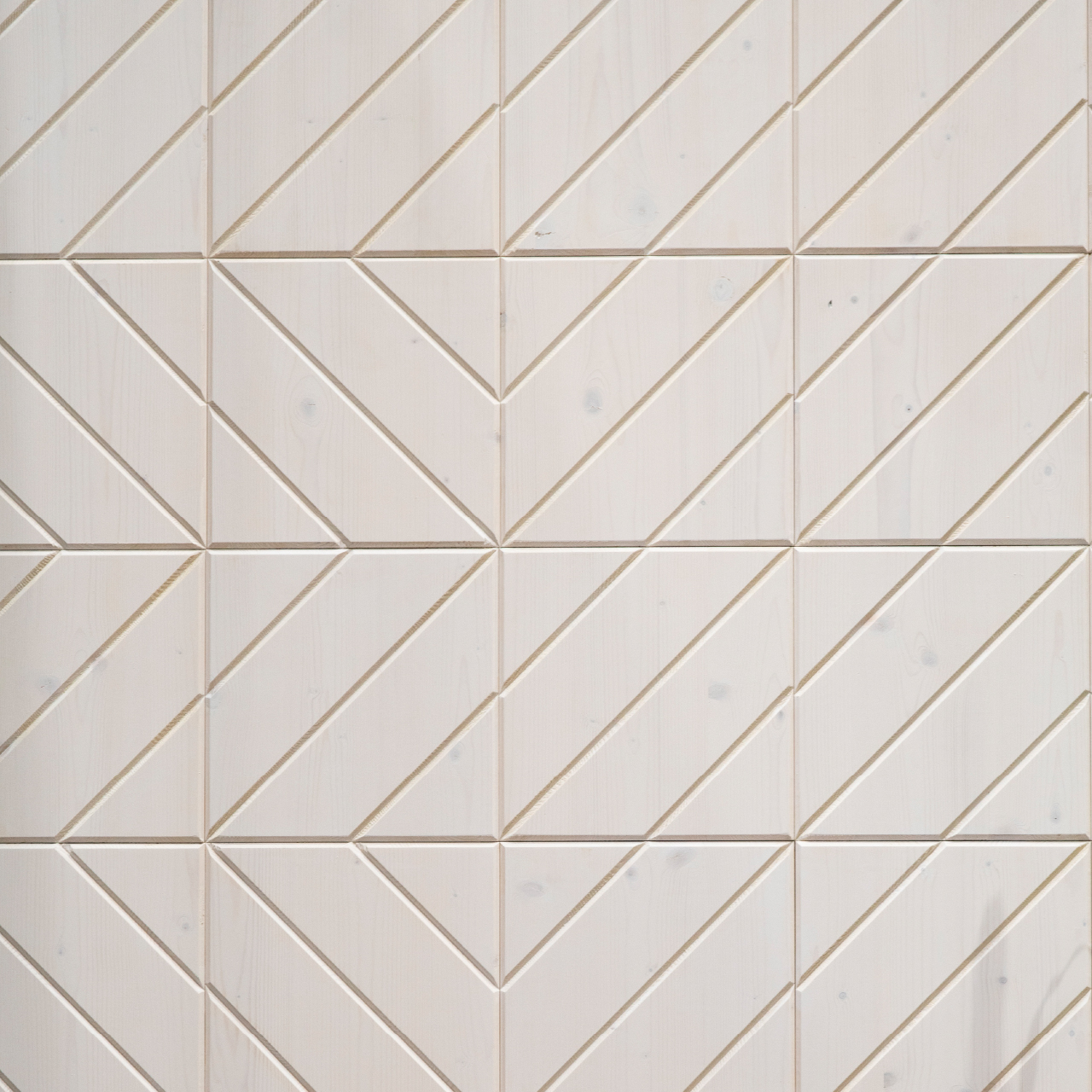 The AIKO wooden tile was shown at Habitare.
The tile was created collaboratively by Dog Design and Elam Oy.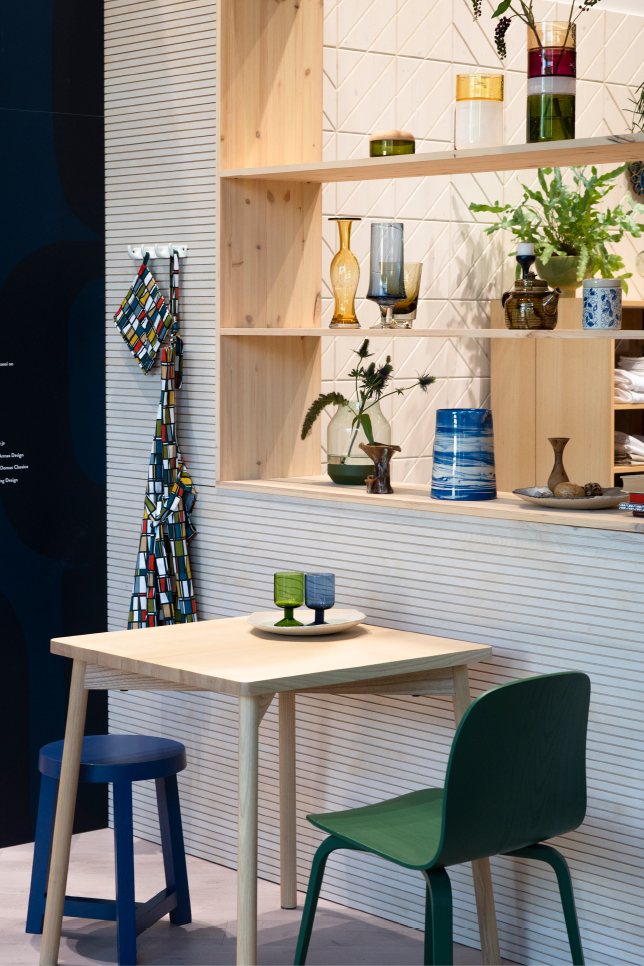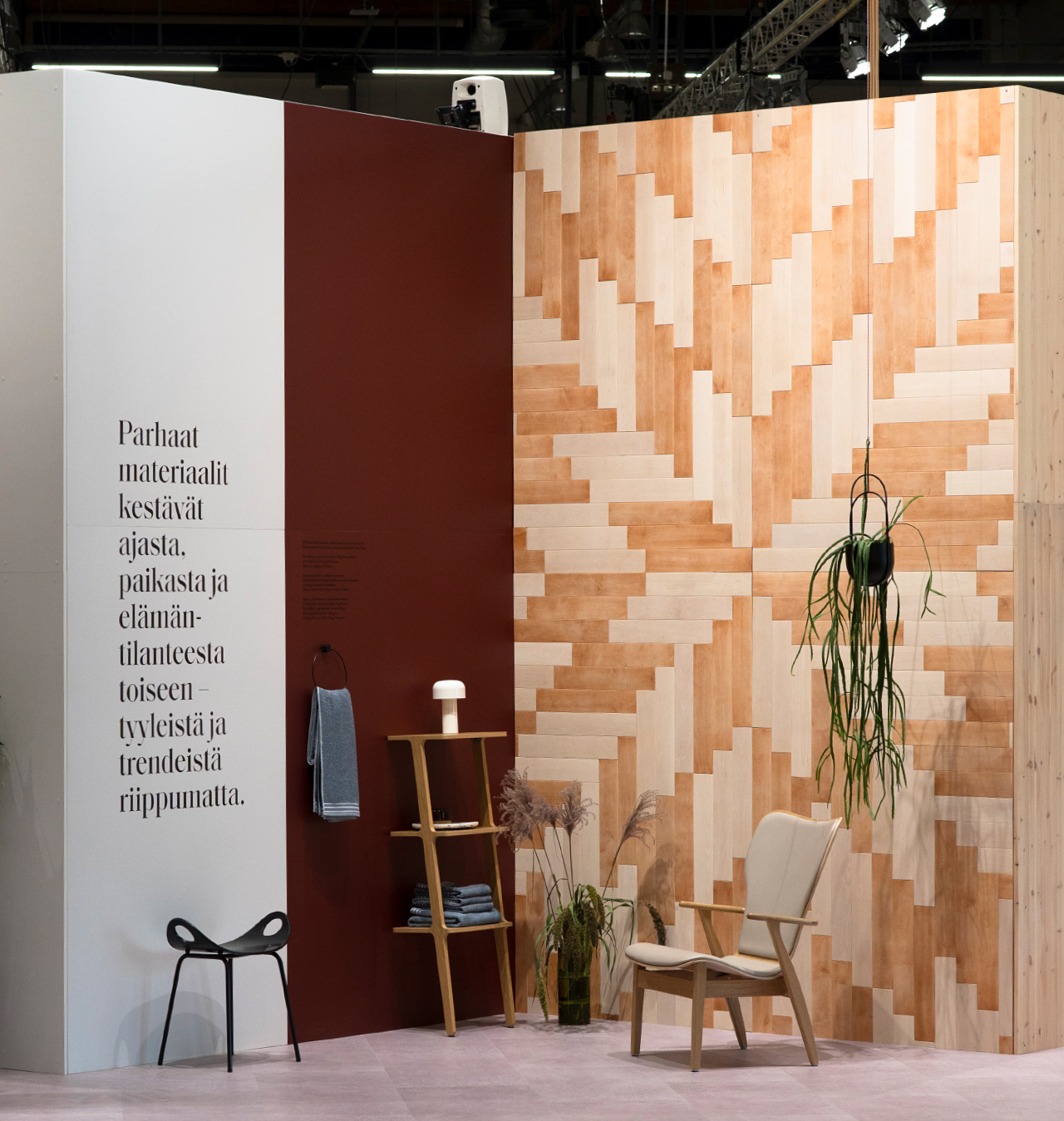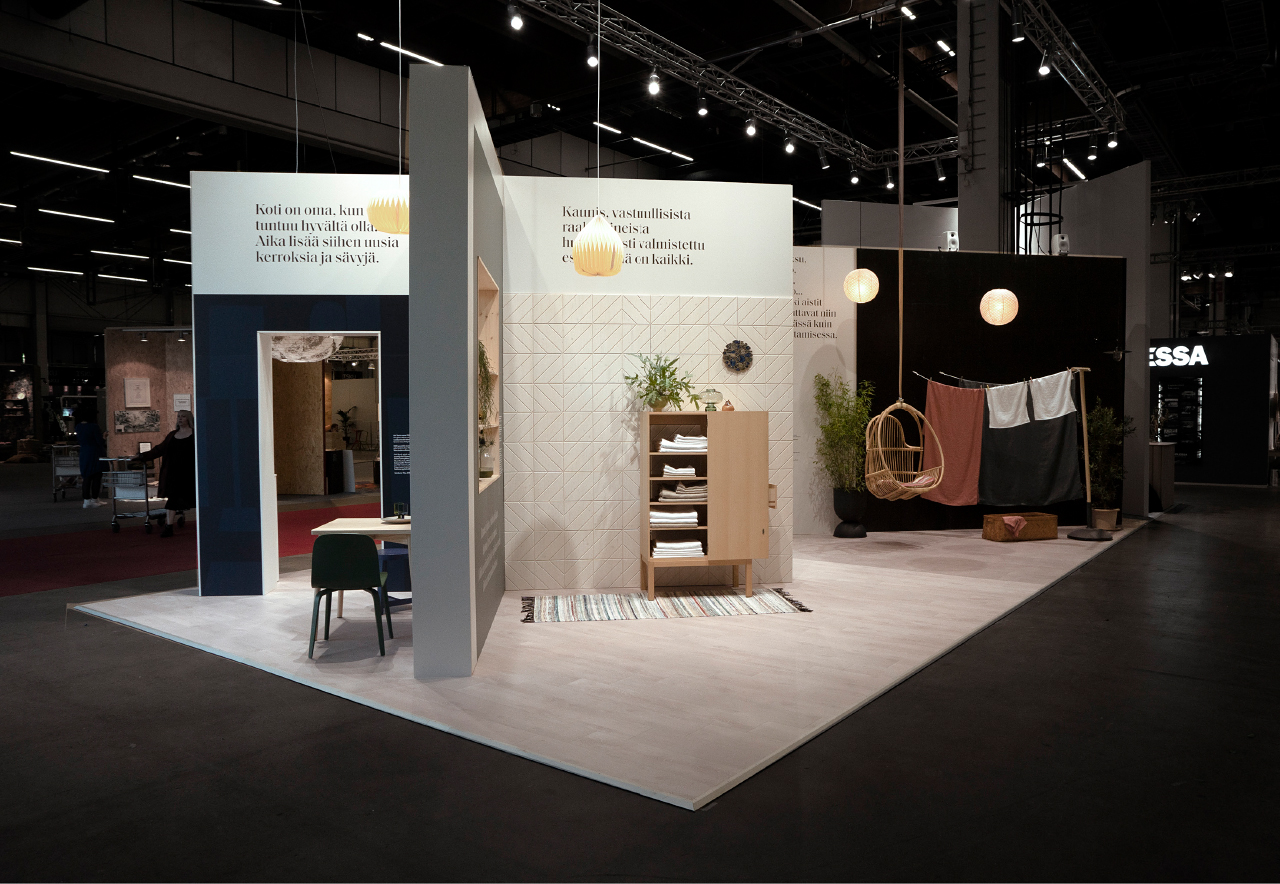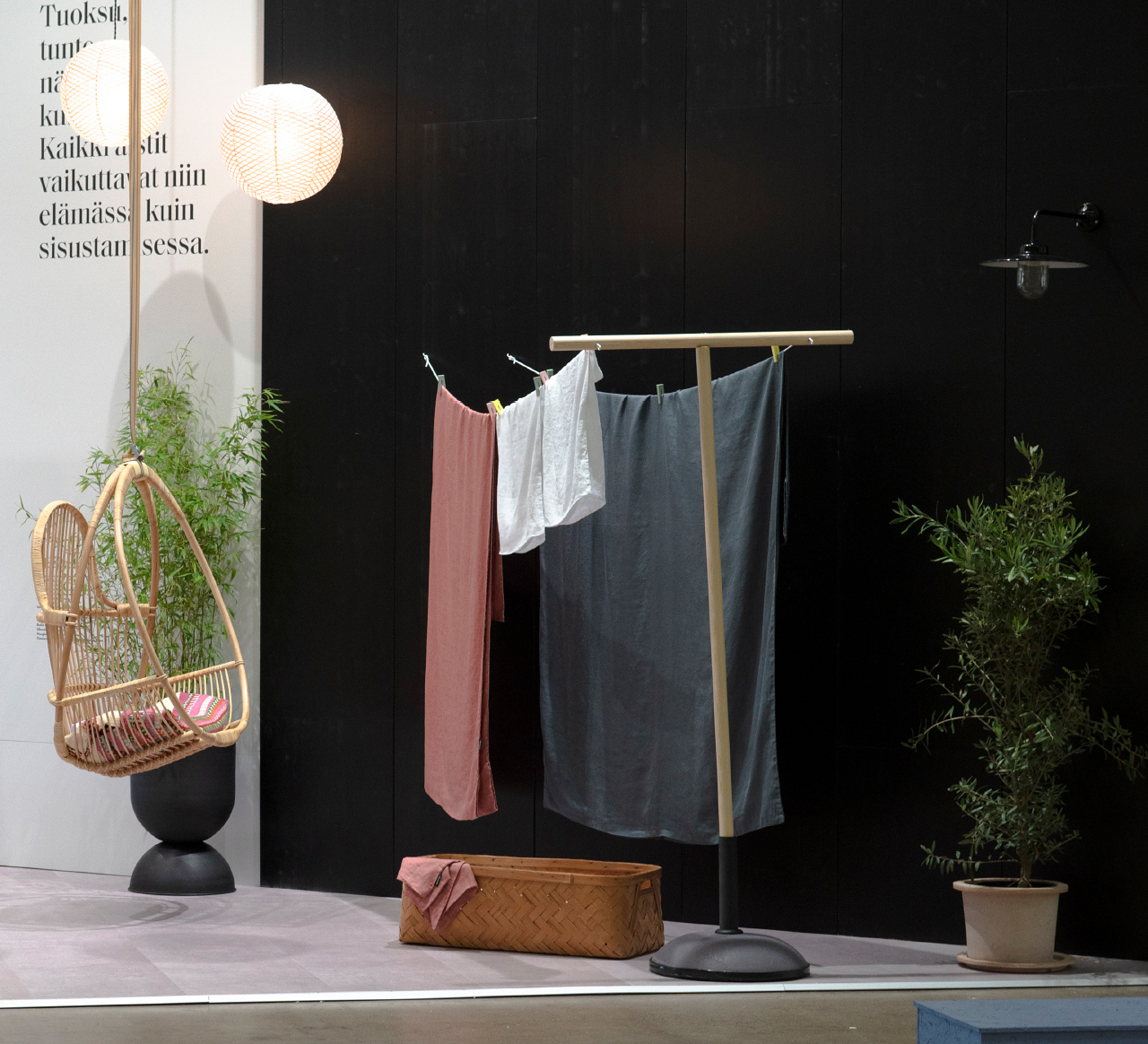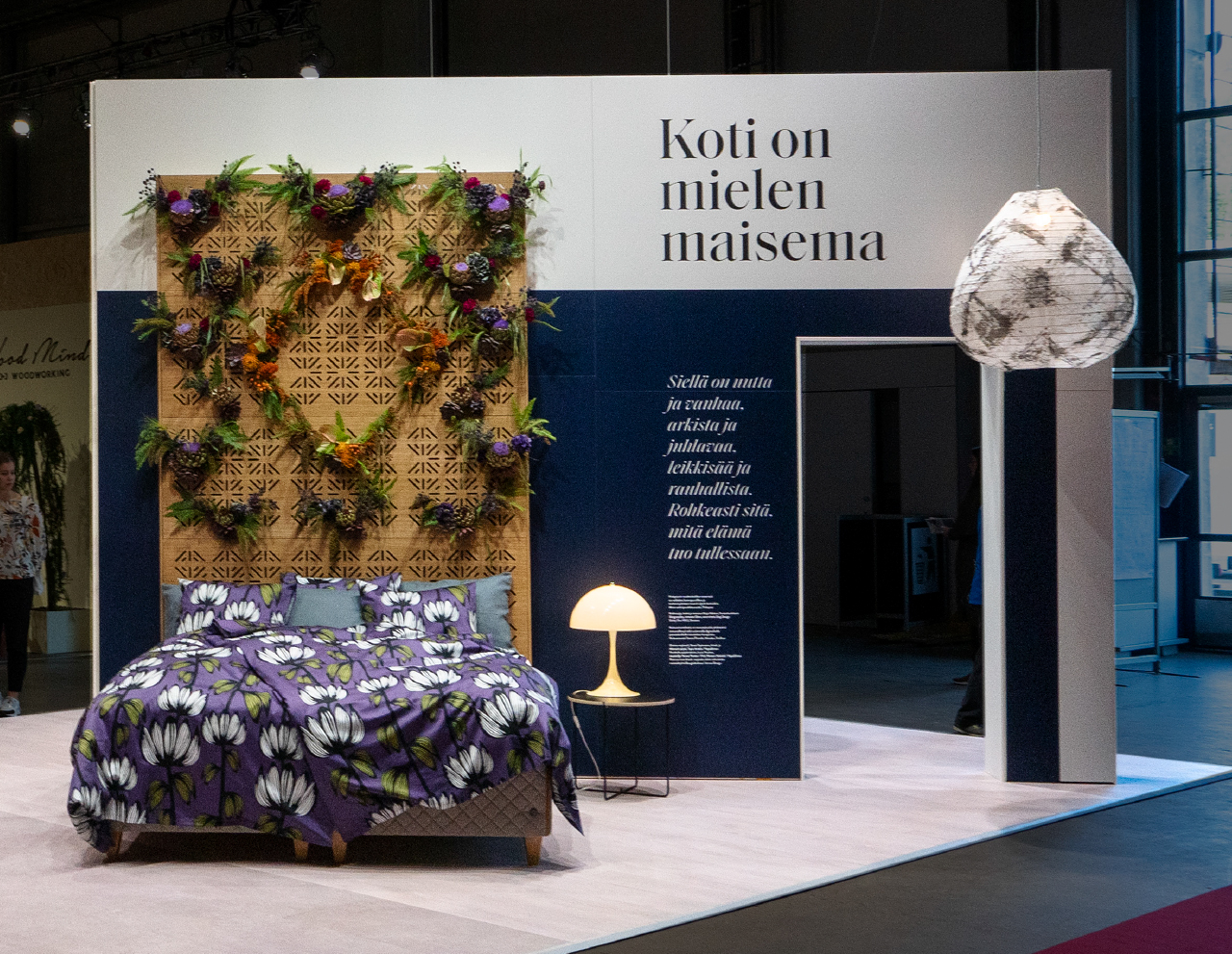 The flower arrangement on the floral bed's headboard and the cut flowers were made and supplied by the garden and flower retailers Puutarha Nikkarit, the wooden panels by Elam Oy.