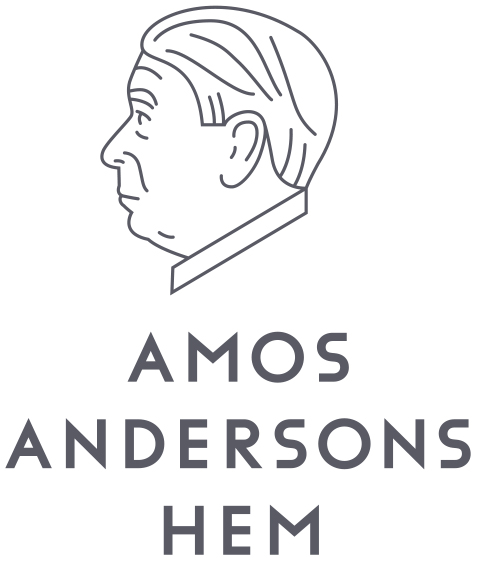 "A home full of art and the atmosphere of a bygone era in the heart of Helsinki on Yrjönkatu"
The Yrjönkatu home of Amos Anderson (1878 – 1961), a lover and supporter of art and a successful businessman, was restored to its original 1920s spirit. We designed a new visual identity for this home museum. We followed the client's brief for a portrait emblem, in which we integrated a classic title component with a functionalist style. Elements of the logo are easily adapted to be used together or separately. The colours of the look are based on Amos's luxurious home, where we find, among other things, golden frames, a green organ, and a terracotta-colored chapel.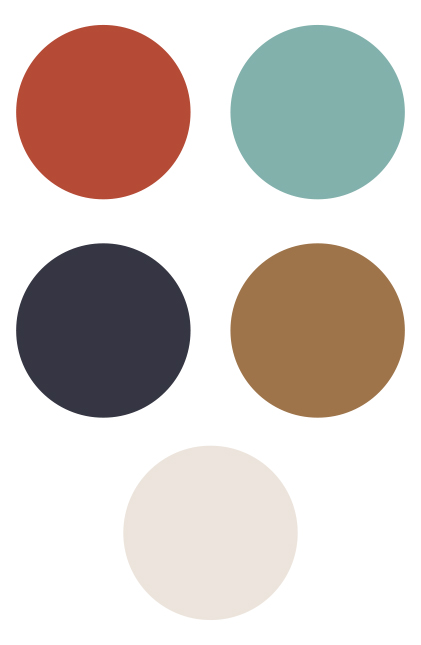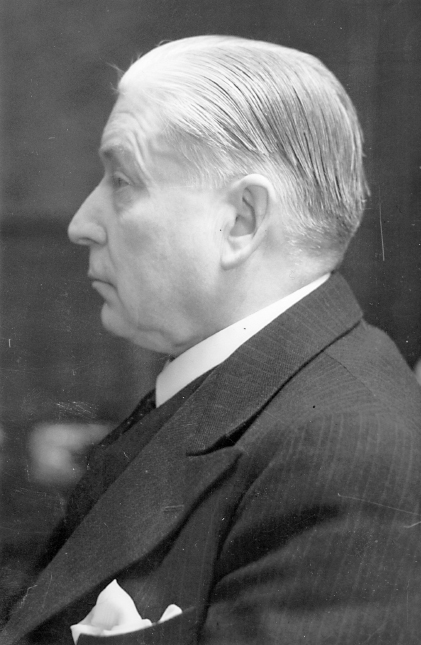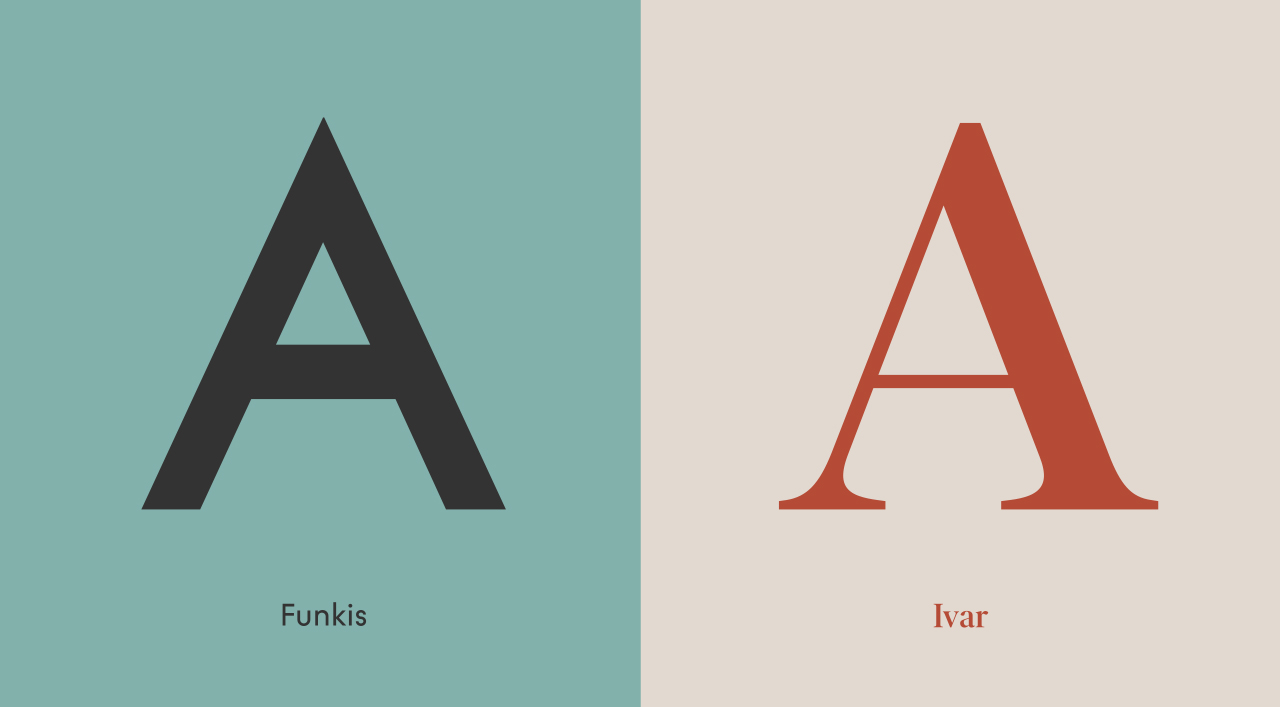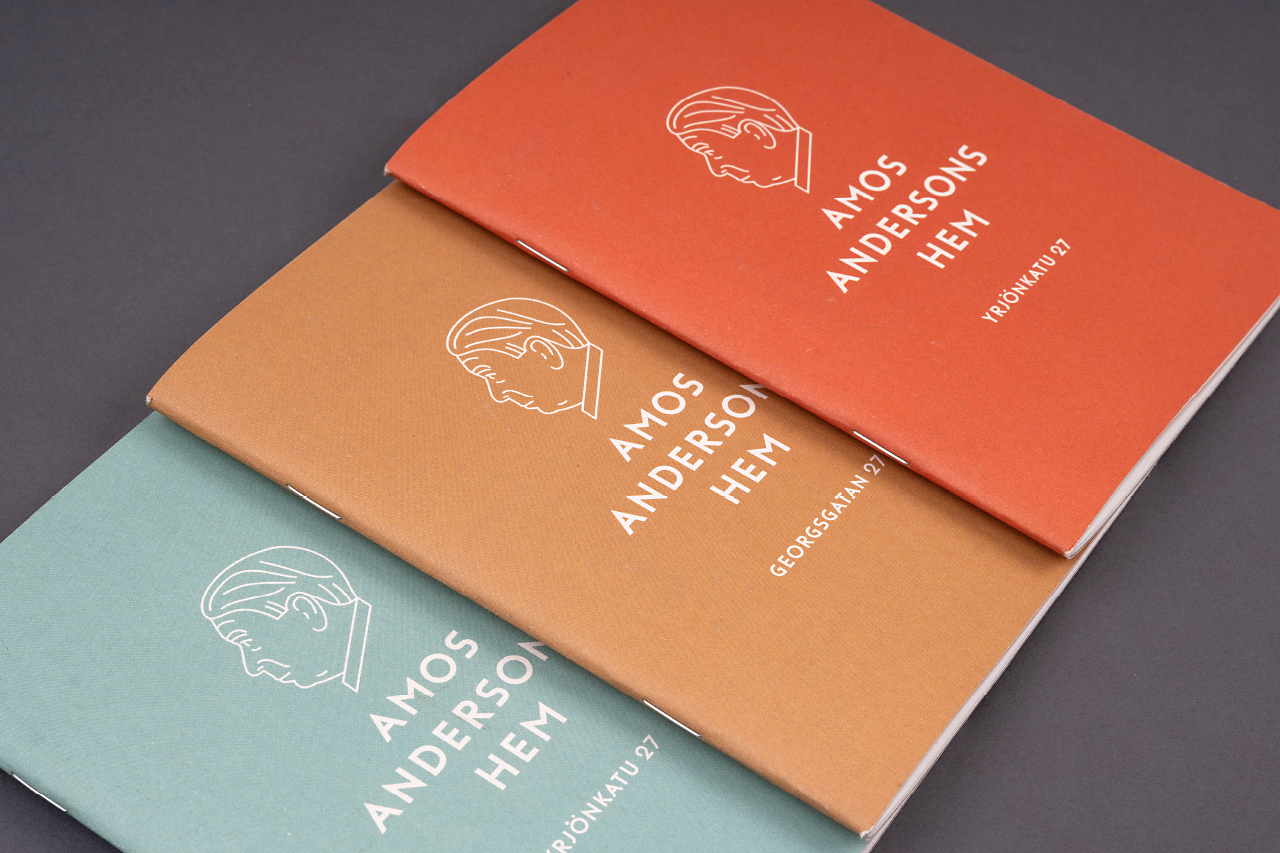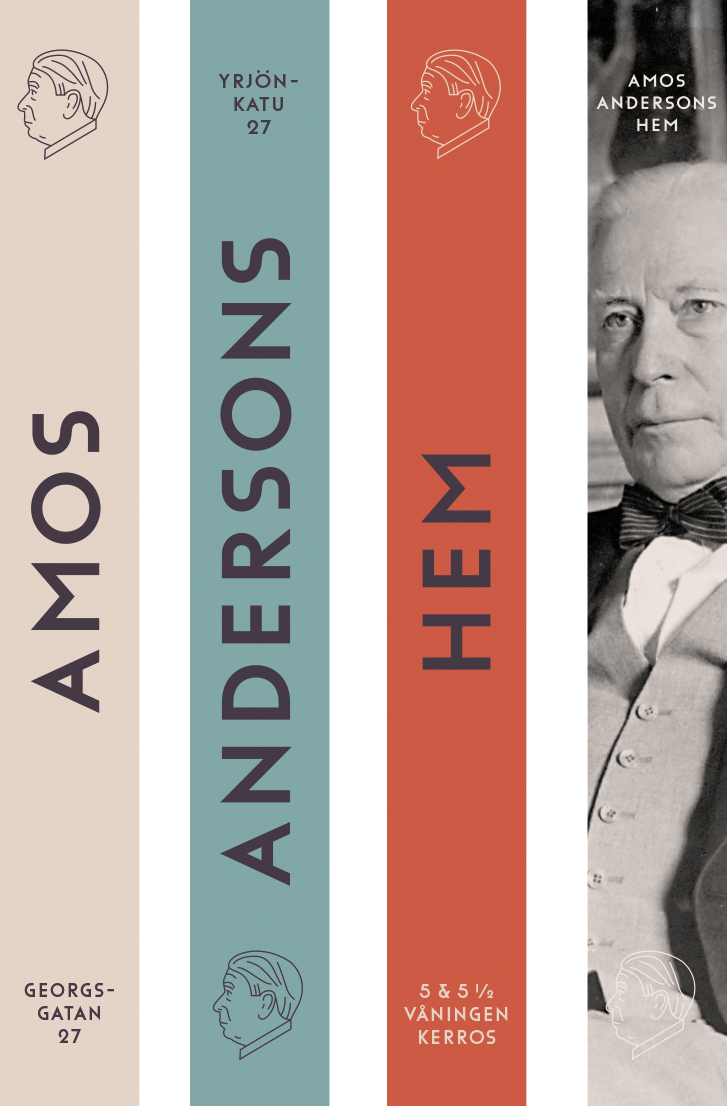 Outdoor banners and a museum sign guide visitors along Yrjönkatu.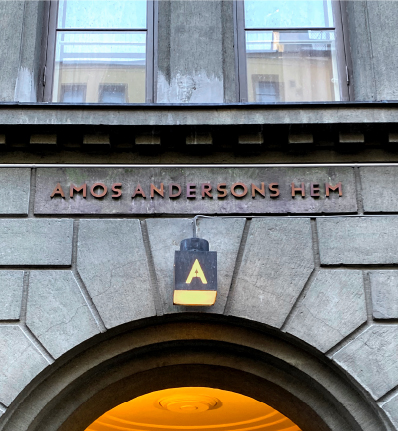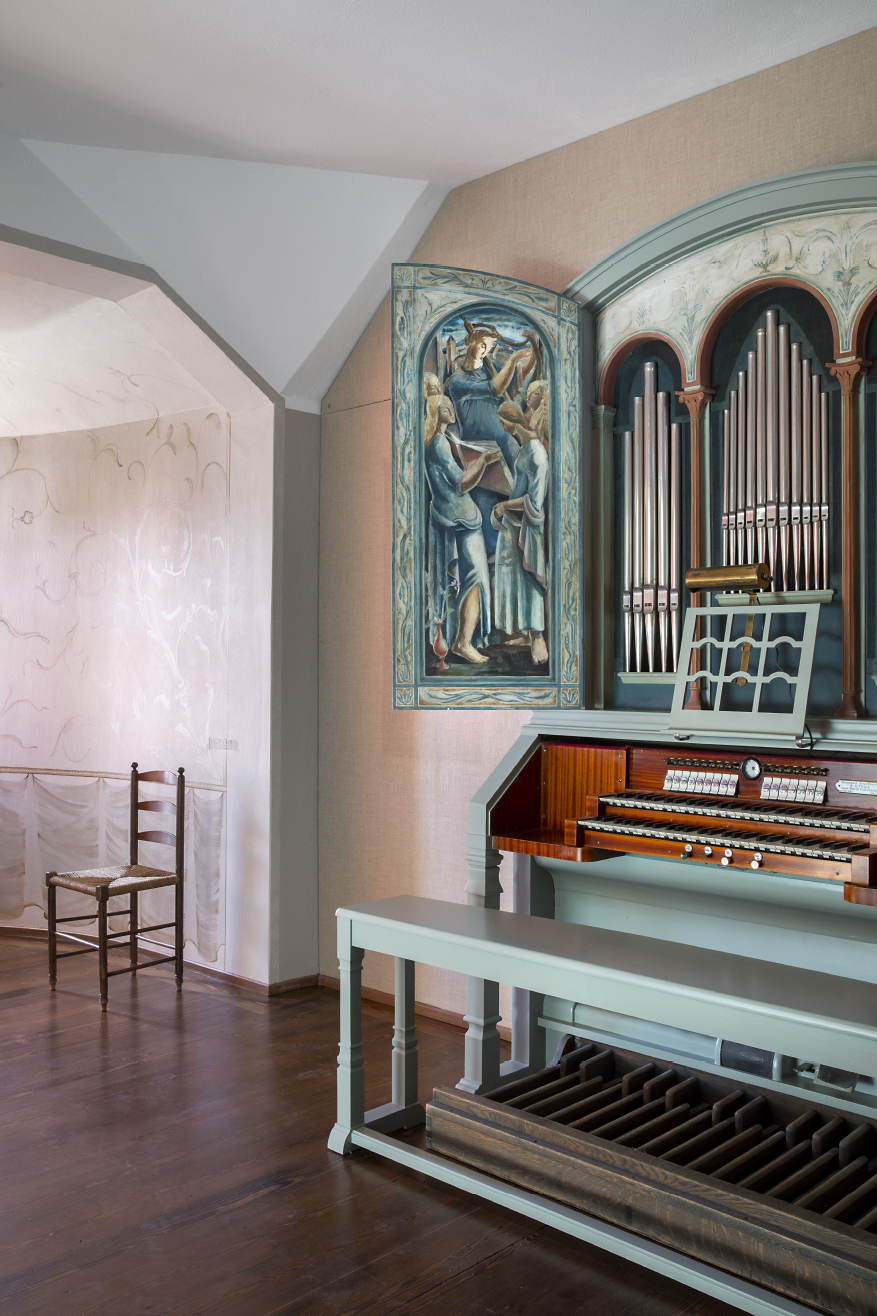 The visual look of the opening invitation mimicked the style of Amos's own invitations.