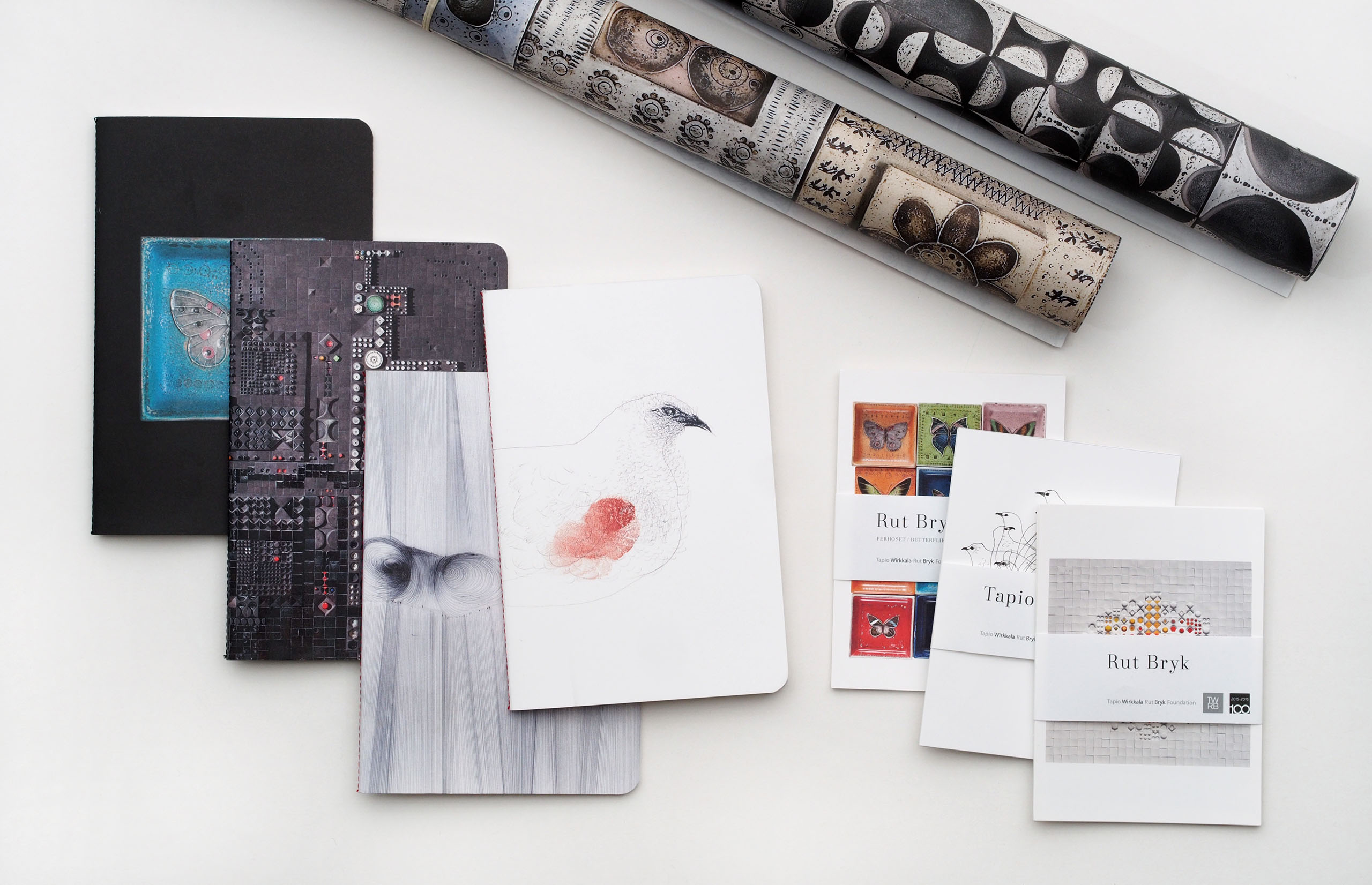 The designer-artist couple Tapio Wirkkala and Rut Bryk's multifaceted body of work is administered by the Tapio Wirkkala Rut Bryk Foundation, with the collections now on permanent display at Exhibition Centre WeeGee.
In 2014 the Foundation had a collection of paper products made out of its unique materials, artworks and design classics to be sold in the EMMA Shop.
We designed a series of cards and notepads, along with posters, gift papers and a sheet of stickers, all with respect for the original works.