A history tells the client's story from its beginnings right up to the present. Besides remembering the past, this is the place to lay down a deep narrative about the brand and its potential futures. At best a history is a precious, timeless, multi-faceted presentation of the company.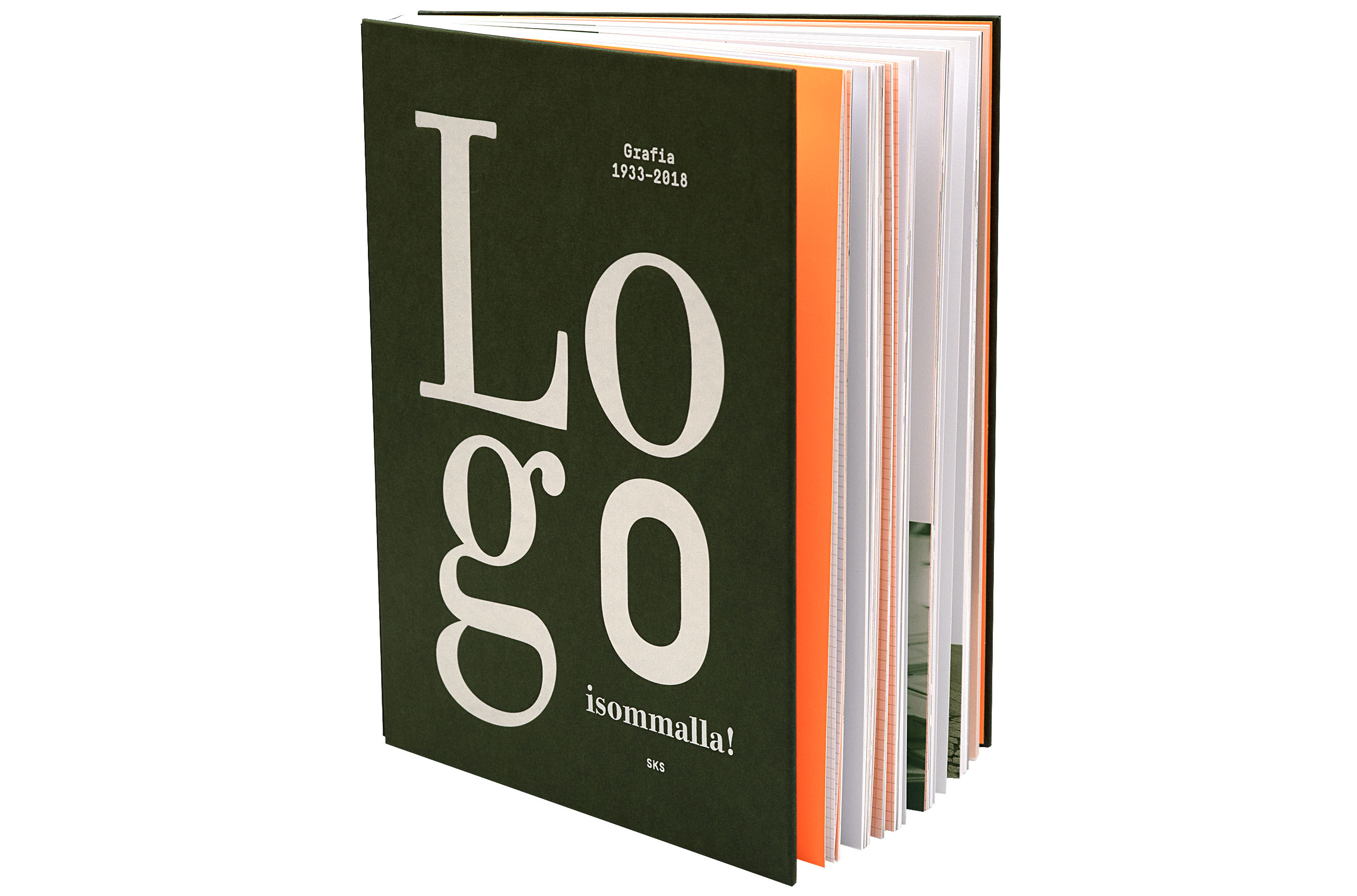 Logo isommalla! – 85 years of Grafia
Grafia was founded in Helsinki in 1933. The book is both a history of the organization and a distinct chapter in the story of Finnish visual communications. Designing this volume was a great honour.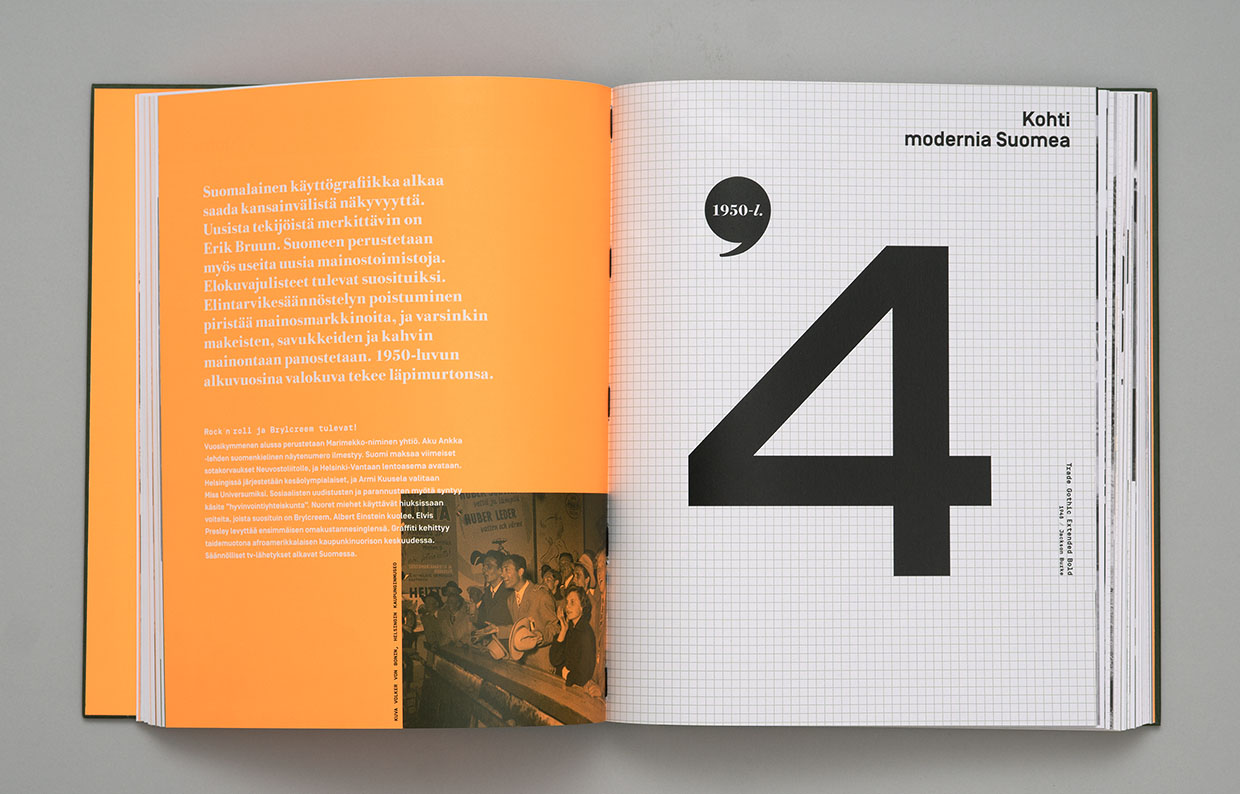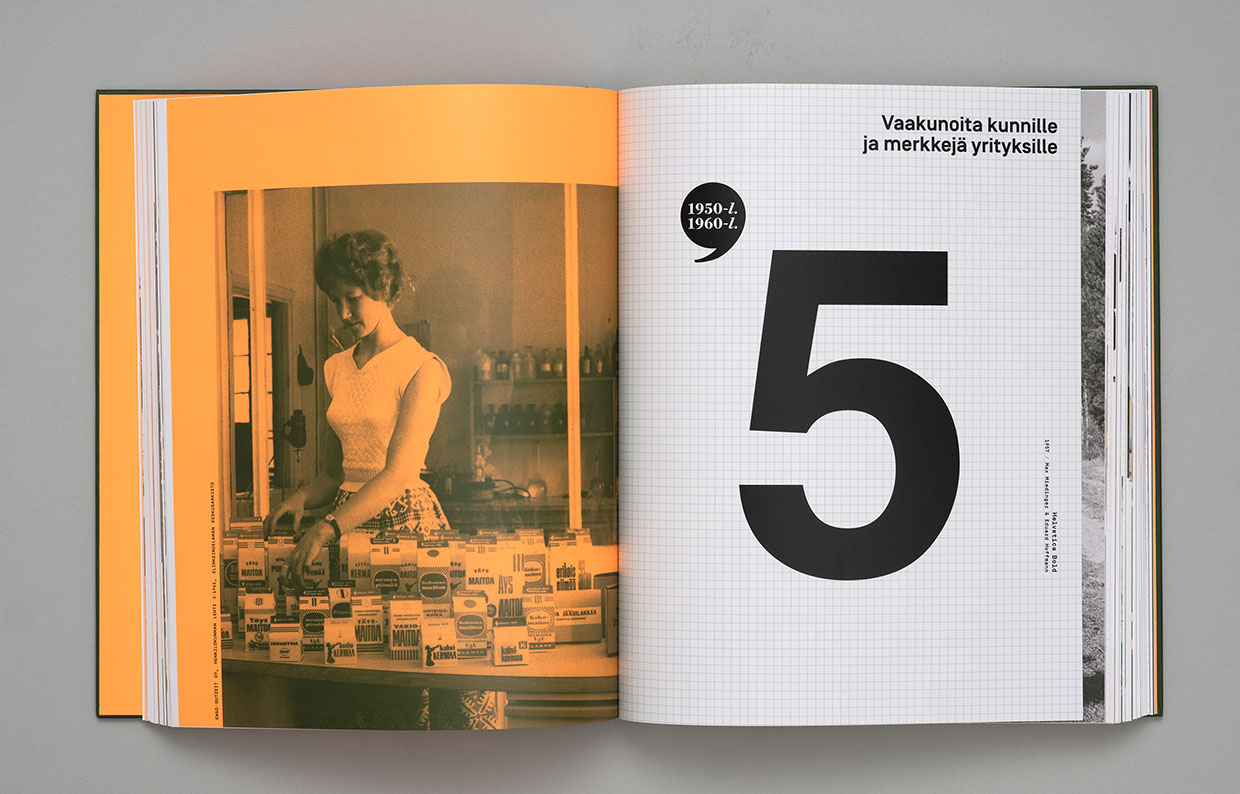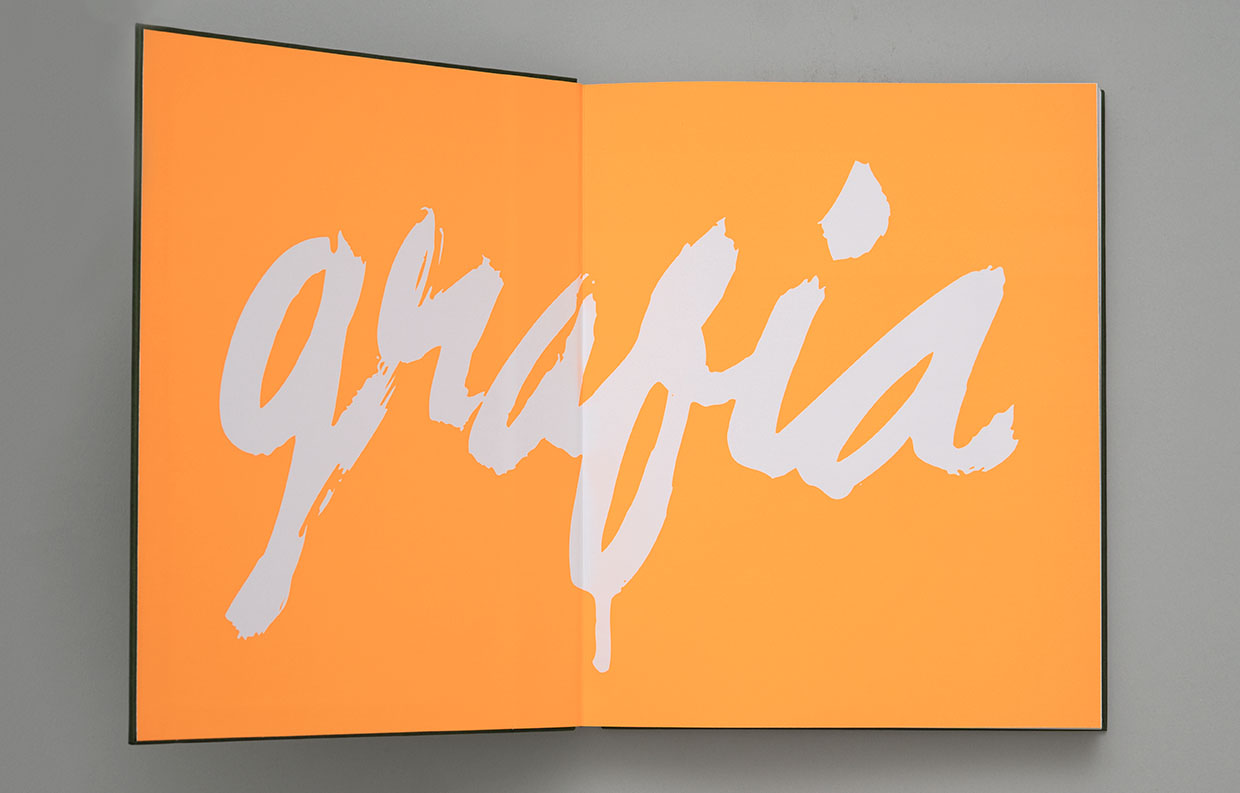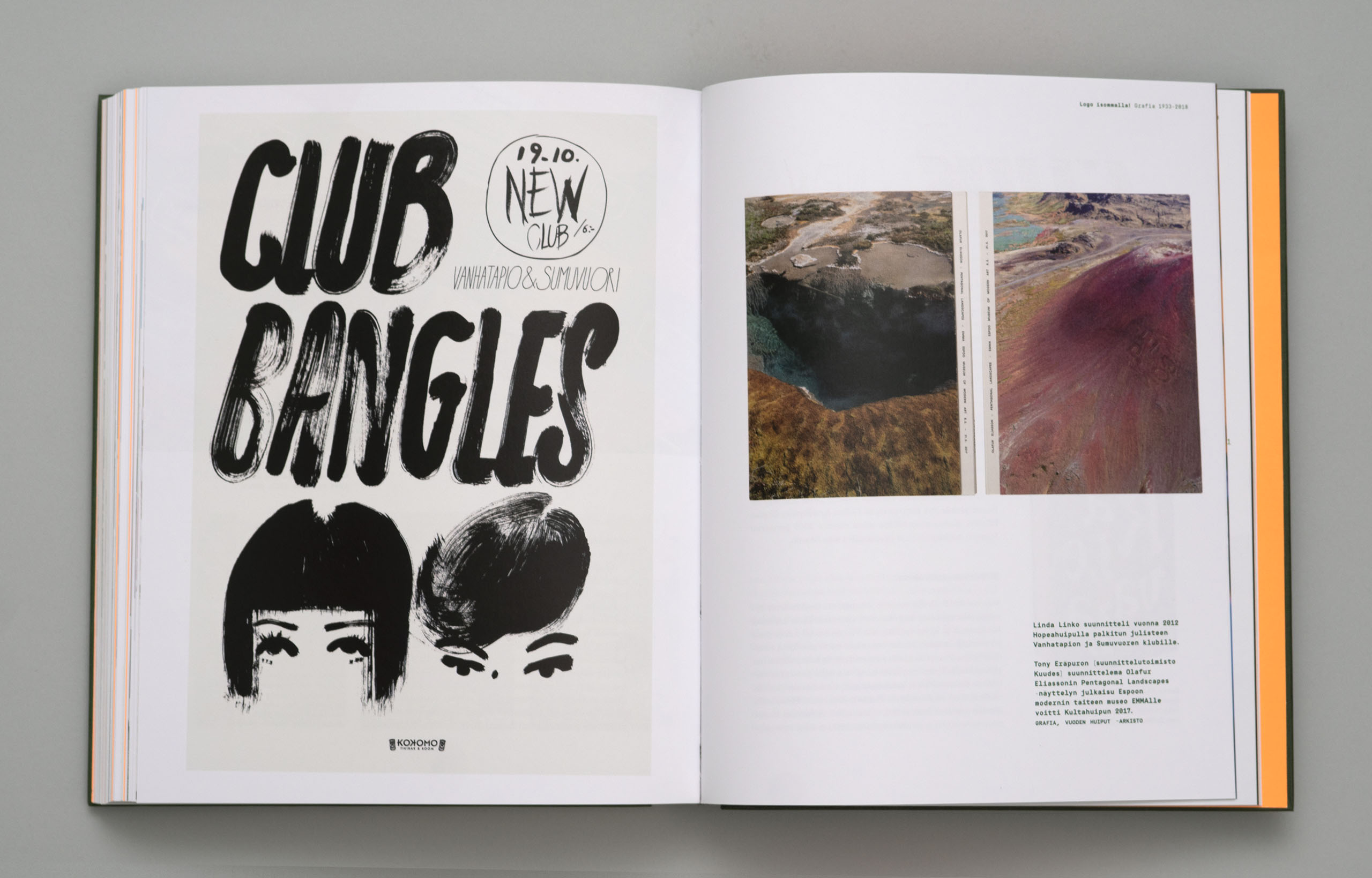 You can fit a lot of good design between a pair of covers.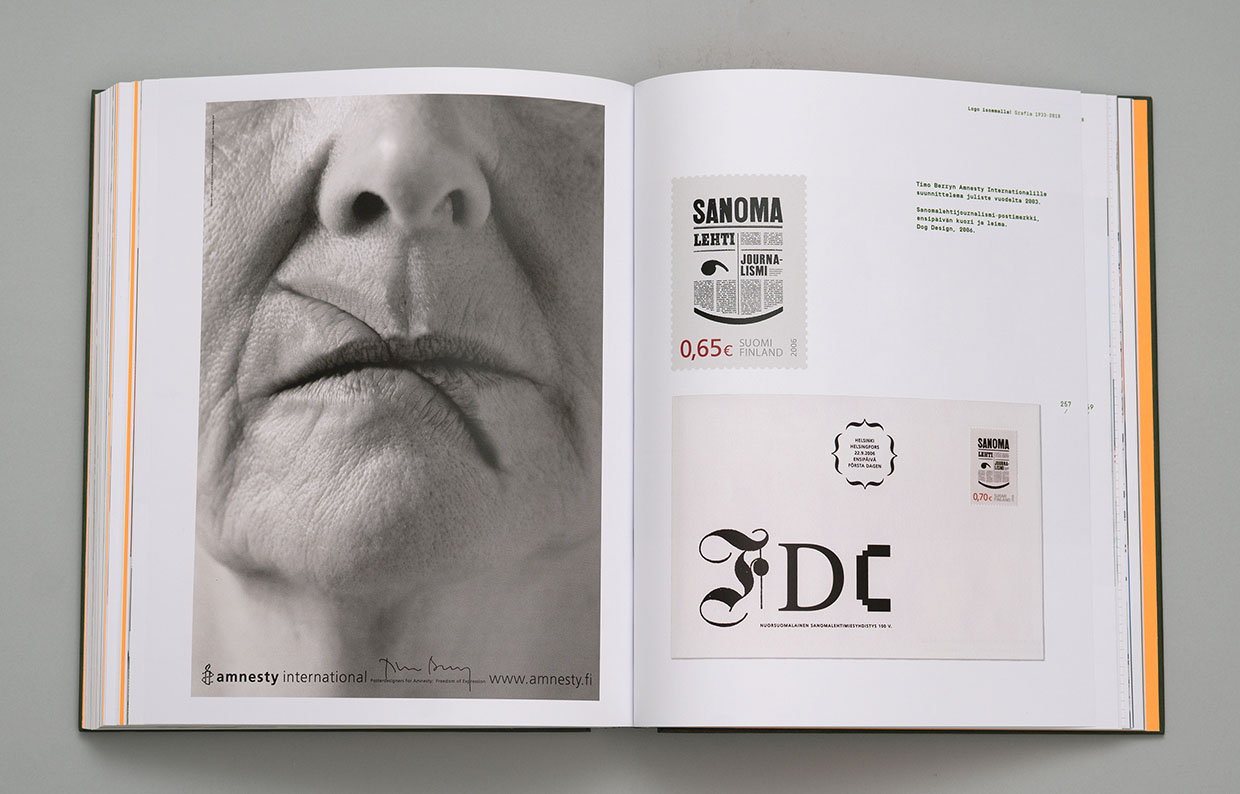 Atrium
This history offers a superb presentation of Turku city centre's architecturally most important protected building and other gems of modern architecture designed by Erik Bryggman. Finnish Book Art Most Beautiful Book of the Year Prize 2010.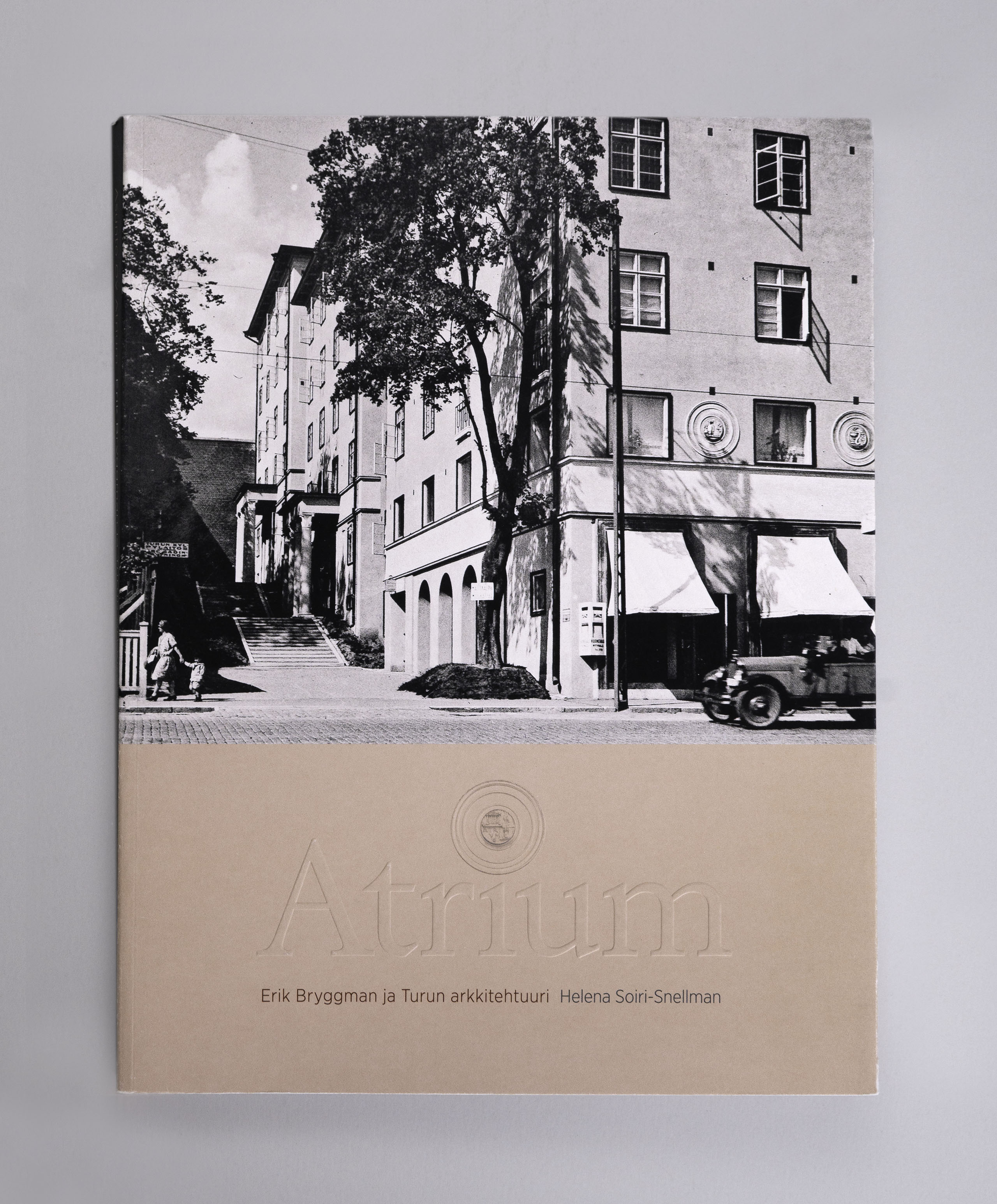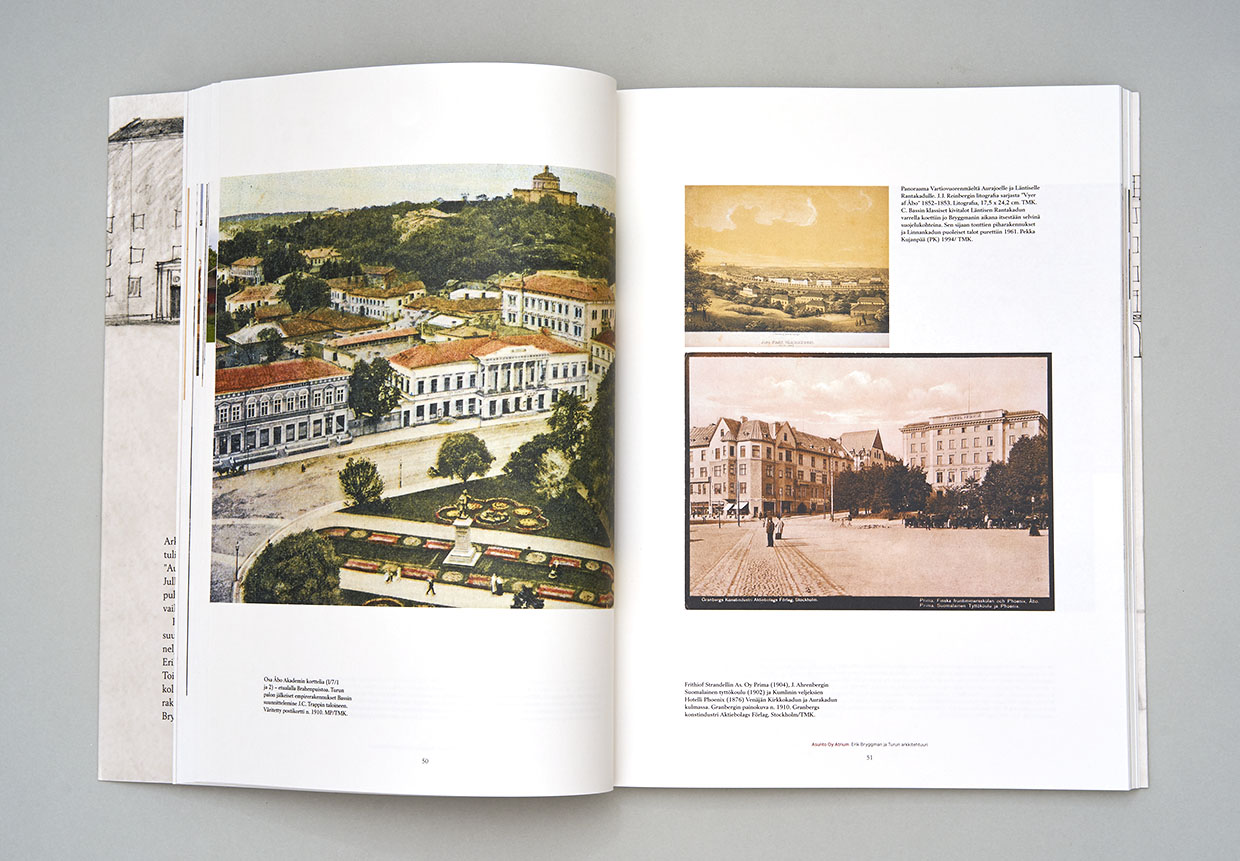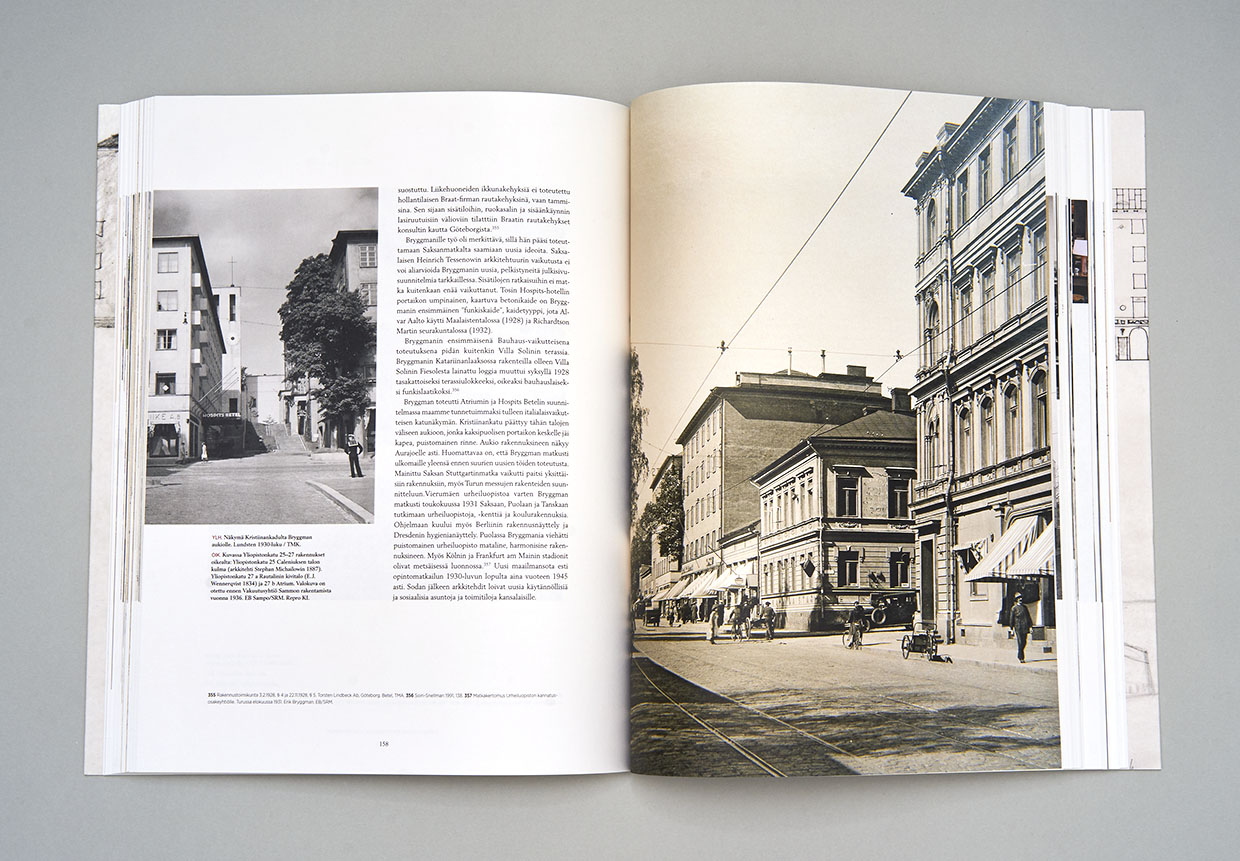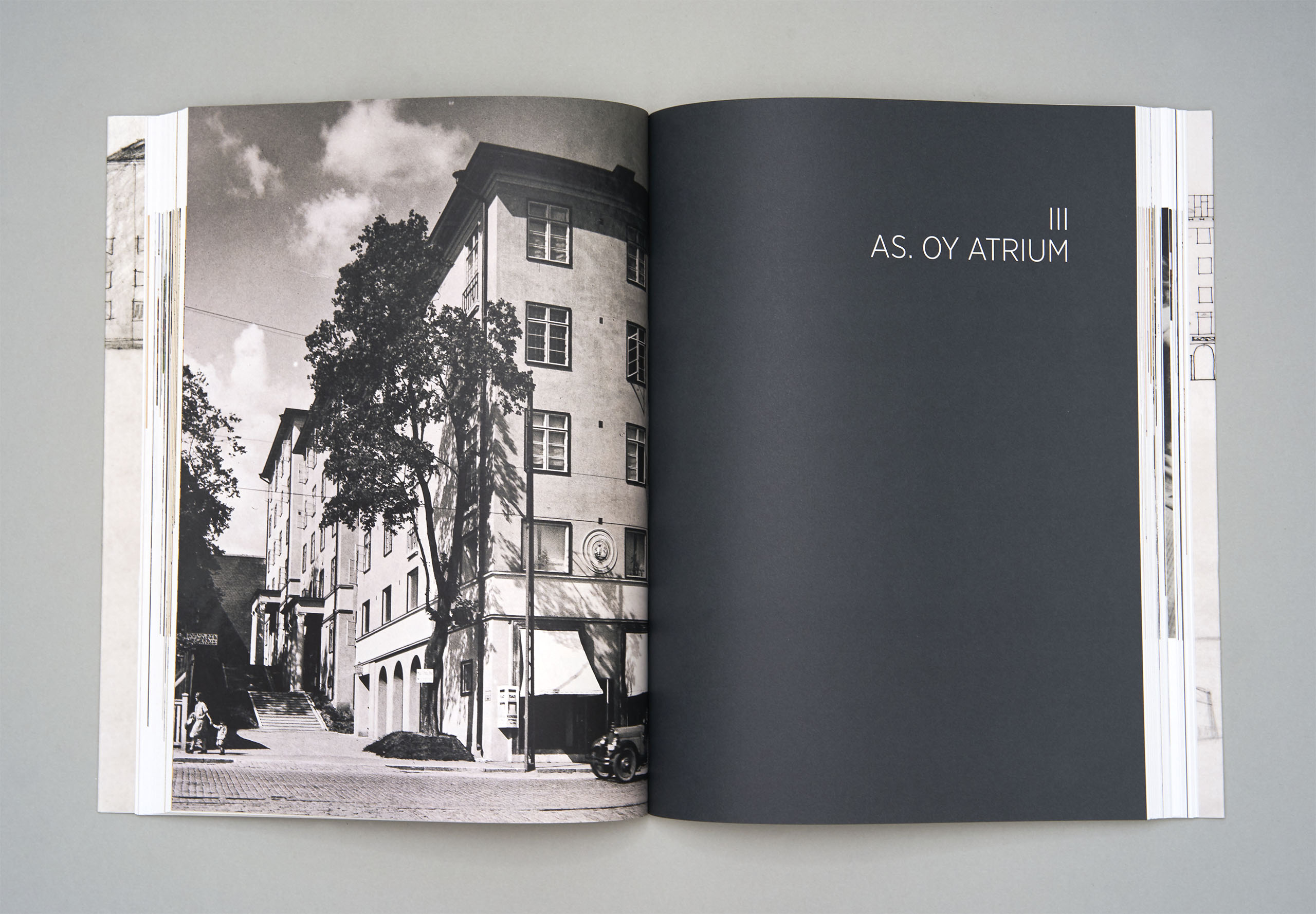 Evli
The visual idea for this history of Evli Bank was to create painterly illustrations that are boldly combined with high-quality portraits.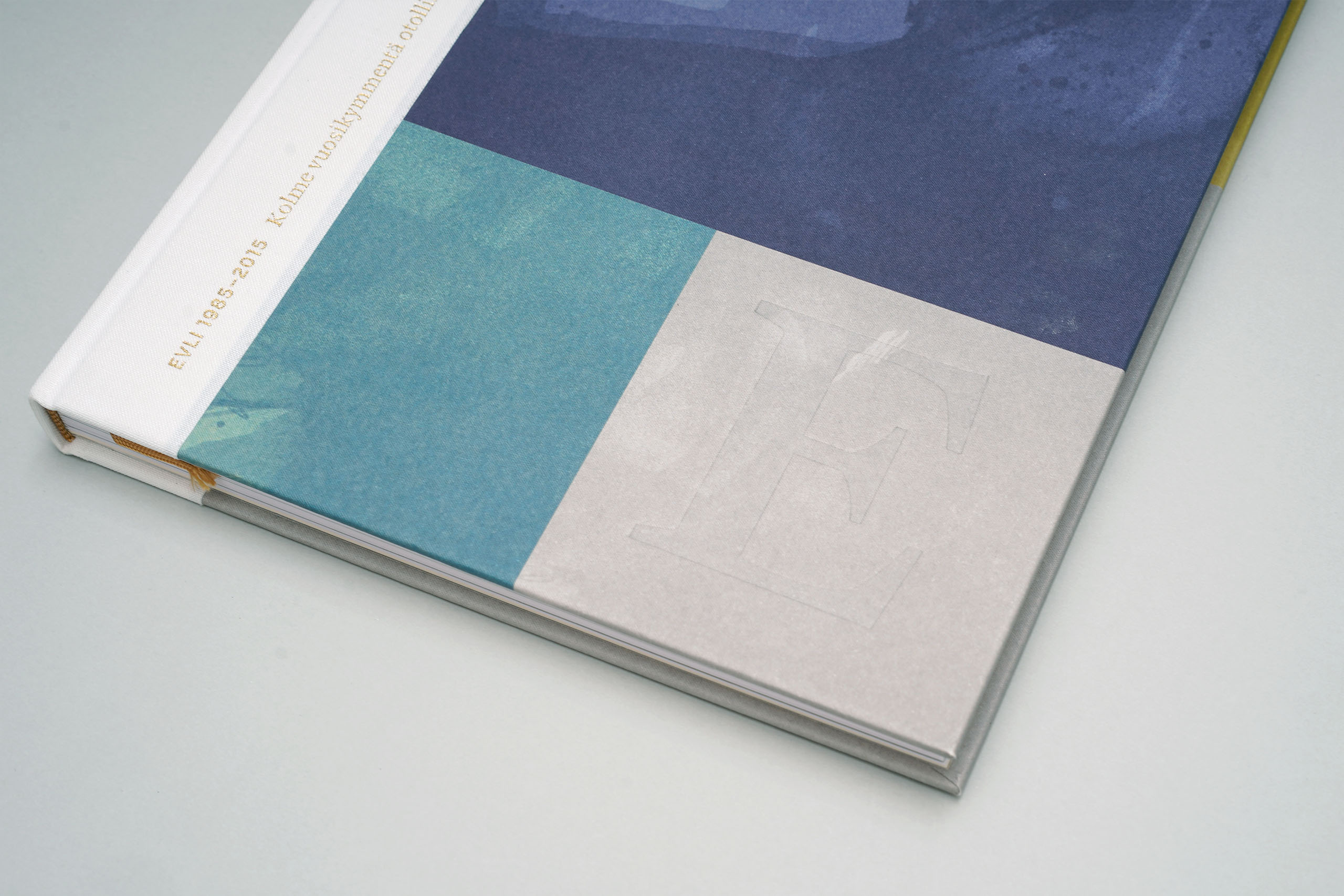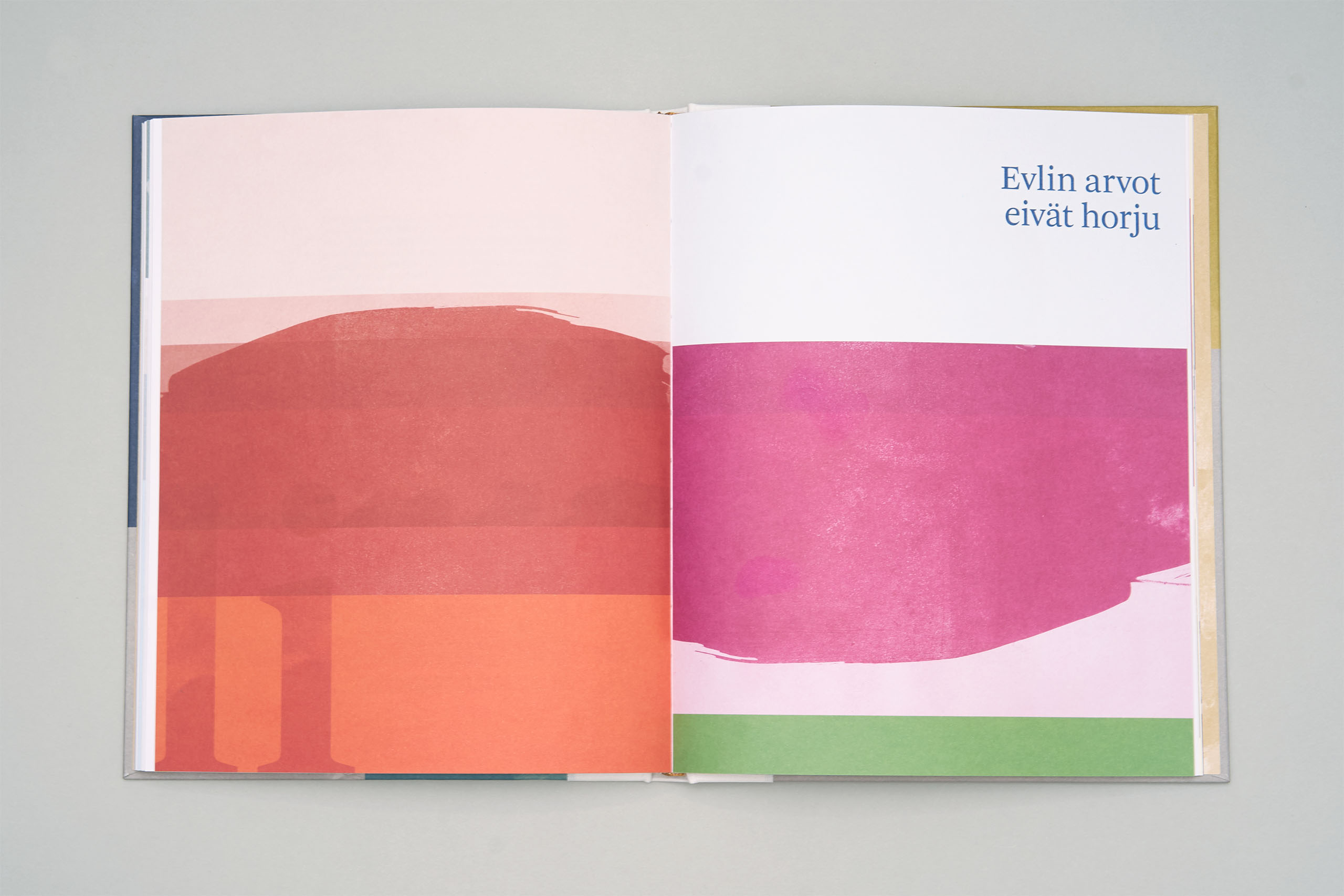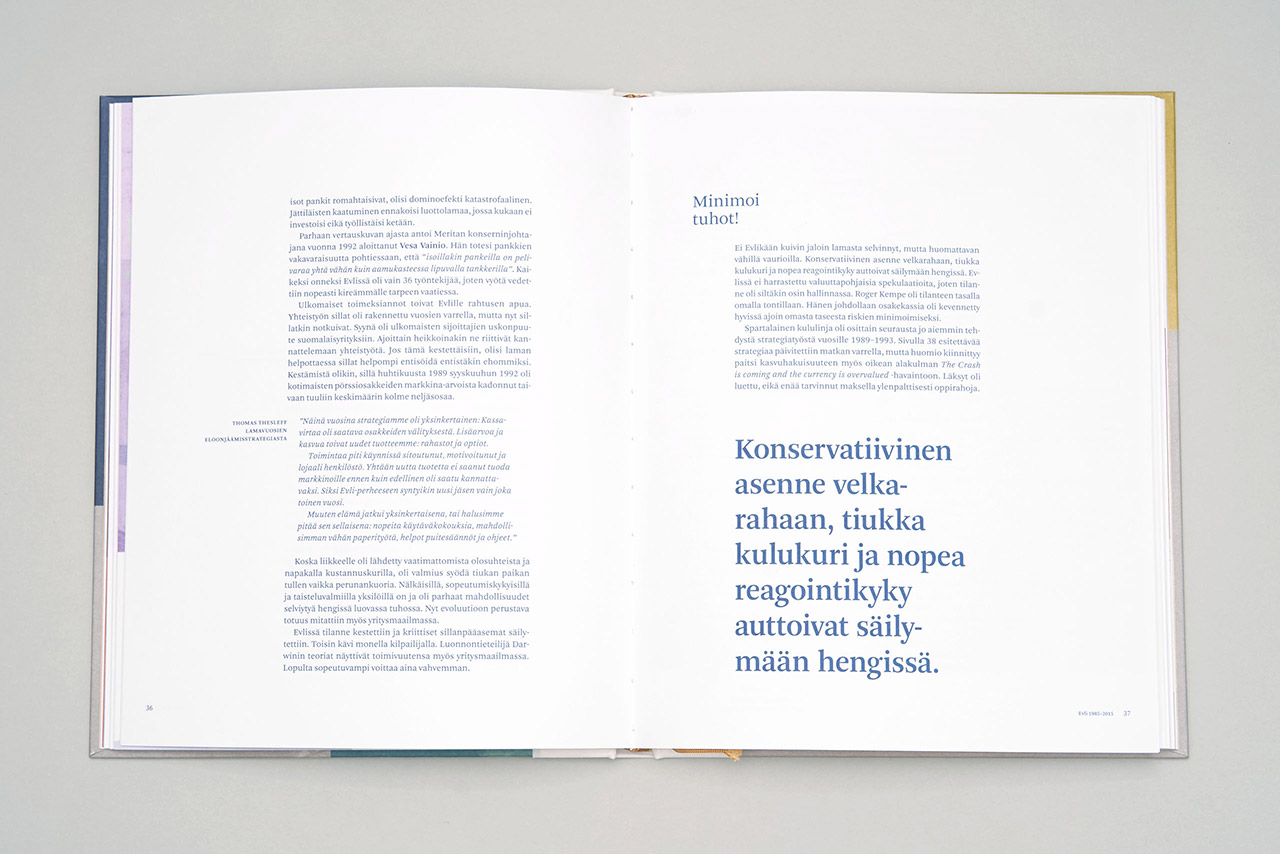 Puutarhaunelmia vuodesta 1924
– Kekkilän historia
This book is a story of growth that tells how Mikko Jortikka at Kekkilä Manor planted the seeds for a fertilizer business that was to be a leader of the gardening sector in the Nordic countries.
Edited by: Spiritus Historiae