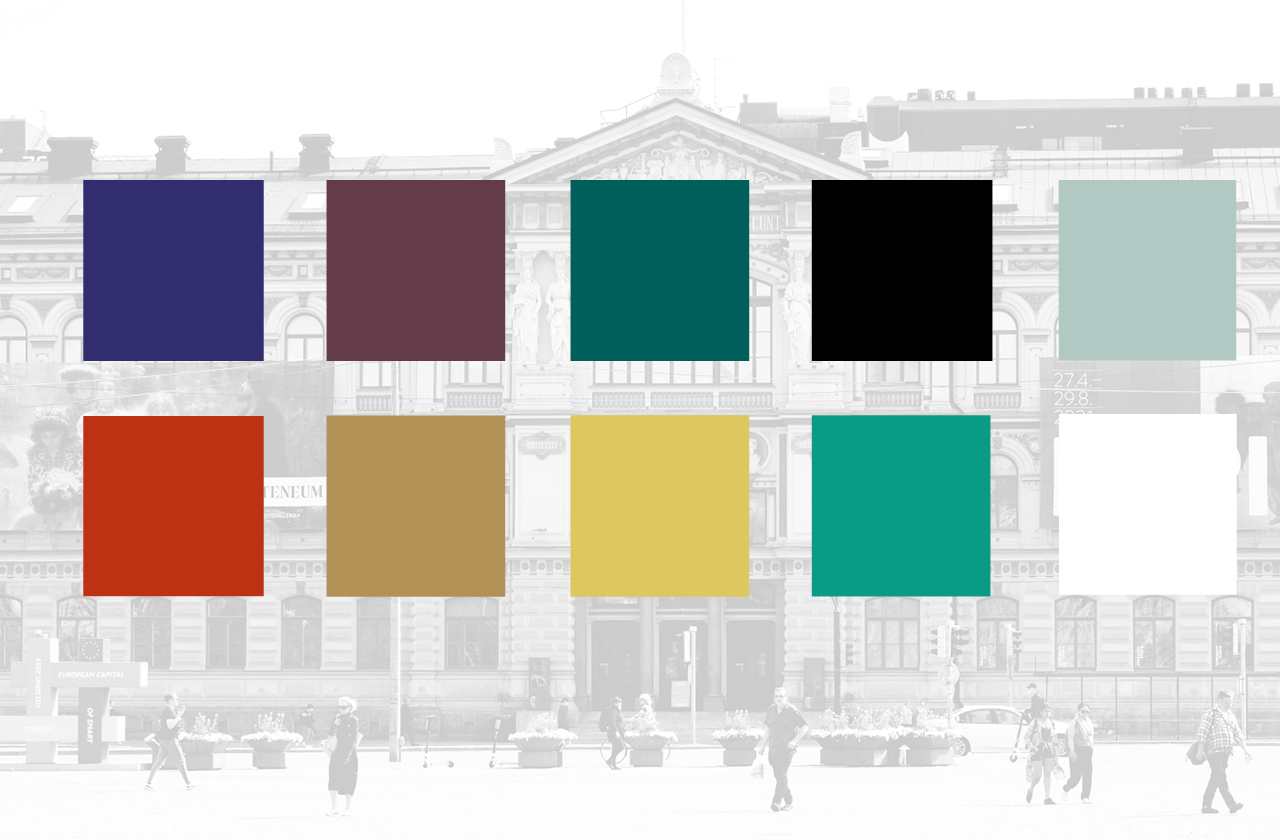 Dog Design updated the Ateneum color palette and developed comprehensive guidelines for its use. The new colors of the Ateneum serve the needs of marketing communications in many ways and, at the same time, reflect the values and identity of the building. The palette is both cheerful and down-to-earth. It allows for a variety of color combinations and is useful in diverse applications.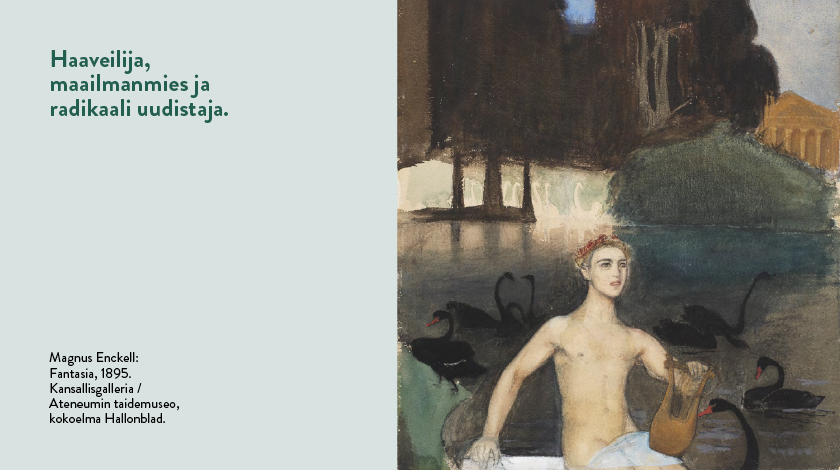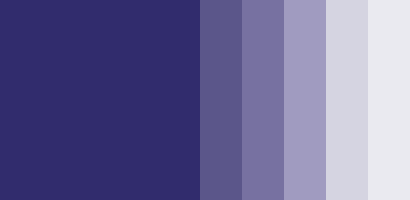 The colors respect the spirit of the building and its value system.
The shades of the palette work beautifully alongside the artwork.